The World of Football Gaming, the first major exhibition of its kind, opens today at the National Football Museum (NFM) promising an education into the four-decade old industry like you've never seen before.
The evolution of the football gaming world has captivated millions of football fanatics around the world and provided an endless amount of entertainment for youngsters growing up.
It will be the first time the relationship between two international obsessions, football and gaming, has been explored in an exhibition as the line between simulation and reality becomes increasingly blurred.
Pitch to Pixel will feature a range of artworks and unique objects alongside interactive gaming experiences and a range of playable classic arcade games.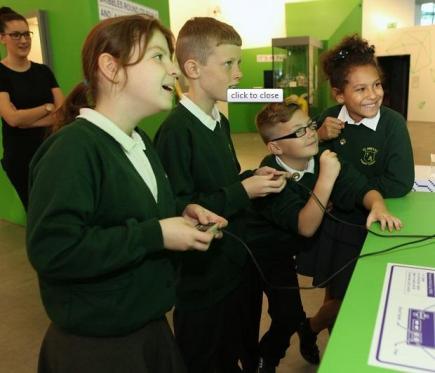 FASCINATING GAME: Pele's Soccer (Atari), Nintendo World Cup (NES), Sensible Soccer (Amiga) and Go! Go! Beckham (Nintendo Gameboy) are available to try your hand at
The playable timeline of classic games available include Pele's Soccer (Atari), Nintendo World Cup (NES), Sensible Soccer (Amiga) and Go! Go! Beckham (Nintendo Gameboy).
Objects on display include two motion-capture-suits worn by Lionel Messi and Sergio Aguero which were used when the Argentine duo recreated their movements to aid the making of Fifa 16.
The museum also has Rio Ferdinand's Ultimate Team shield from Fifa 15, which has been torn in two pieces due to the former Manchester United defenders disbelief over the ratings EA SPORTS gave him.
There is also a photo booth where visitors will have the chance to realise their childhood dream and put themselves on the cover of Football Manager, replacing the famously faceless figure that usually appears on the title's packaging.
Curator John O'Shea said: "In its four decade history the computer games industry has successfully imitated, replicated and simulated much of what makes football such a fascinating game to play and to watch.
"Football and gaming now overlaps to such a degree that it's sometimes difficult to see where one ends and the other begins."
NFM Director Kevin Moore said: "A major exhibition, focusing on football and computer gaming, has never been done before.
"We're delighted that, thanks to our funder and partners, we are able to realise our ambition of bringing football, digital culture and participation in the arts together."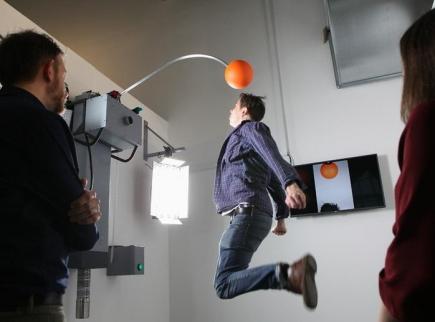 FASTER, HIGHER, STRONGER: The National Football Museum has partnered with EA Sports and Sports Interactive to put together the exhibition, which runs until June 2016
The Manchester-based museum has partnered with two of the biggest players in the football gaming world, EA SPORTS and Sports Interactive – the names behind the hugely popular football franchises FIFA and Football Manager – to provide expertise for the exhibition, with support from Arts Council England.
The Pitch to Pixel exhibition at the museum runs until June 2016 and with eleven retro games to play it is a fantastic opportunity to see how the world of football gaming has dramatically progressed over the years.
Image courtesy of Jason Lock, with thanks.