United's poor start to the season is the reason Rangnick is at the club, but all is not lost.
While the Red Devils have probably left themselves too much to do in terms of mounting a serious title challenge, Rangnick will believe the squad is more than capable of finishing in the top 4.
United are still 4th favourites for the title according to experts like those at oddschecker, whose free bets can be used for United games.
So by all accounts, the season is certainly salvageable.
Fans are less confident than the bookmakers though, with teams like Arsenal and Tottenham showing signs of resurgence after similarly poor starts, Rangnick's men will have to improve performances quickly to get the Old Trafford faithful behind the team.
As well as a fight for the top four, United also have a two-legged Champions League last-16 tie against Atletico Madrid to contend with, as well as the FA Cup which starts in January.
League
Qualifying for next year's Champions League, must be the interim manager's number one aim for the remainder of the season, particularly as it will be harder to convince potential managers like Luis Enrique or Zinedine Zidane without being in Europe's top competition.
Although they have attracted top managers and players without being in the Champions League before, it would be harder this time round with teams like West Ham, Leicester further complicating the top 4 race.
Champions League
As well as the glory that comes with such an achievement, winning this season's Champions League would provide a route to next years competition for the Red Devils.
Although they aren't necessarily one of the favourites, having Cristiano Ronaldo would make any team feel like they can make an impact on the competition he has won five times.
On paper, the last-16 tie against Atletico Madrid certainly looks tricky, but they'll be weary of facing a team featuring a man who has scored 25 goals in 35 games against them.
While the Portuguese frontman's record against Simeone's team is impressive, he has a similar record against any team he has faced with similar regularity, so not many of Europe's top teams will fancy their chances against United with him in the ranks.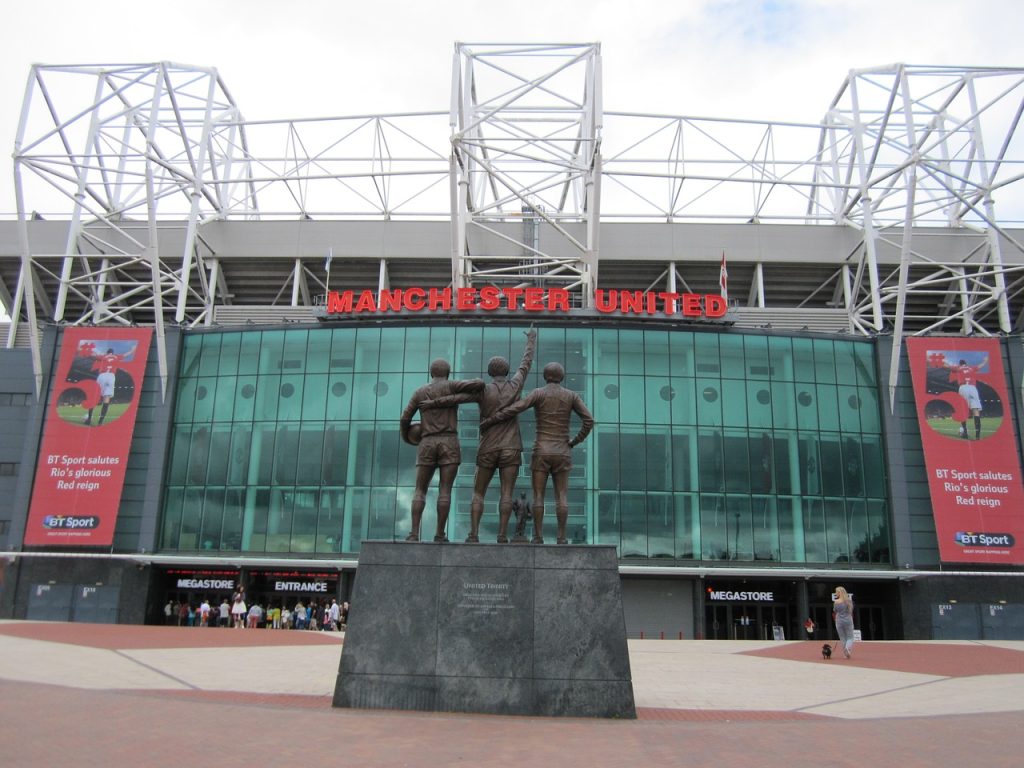 FA Cup
The 2021/22 FA Cup is already underway, but for Premier League sides it doesn't kick off until the new year.
United's campaign kicks off on 10th January at Old Trafford against Aston Villa and the Red Devils will be hoping to add to their 12 wins and equal Arsenal's record of 13.
Although the competition is probably bottom of the list of priorities, a trophy win would help paper over some of this season's cracks, so it shouldn't be taken lightly.
With it getting harder to qualify for Europe via the league each year, more teams are starting to take the FA Cup more seriously as it provides a route into European football, so we can expect Villa to put up a strong fight.
Should United get past the Villains, they'll be hoping for a few giant killings else where in the cup, which would give them an easier route to the final.
Tactics
So far this season, United's tactical acumen has left a lot to be desired, with several teams looking much better prepared and organised.
This was one of the main reasons for Solkjaer's sacking, so Ralf Rangnick must improve this aspect of the team.
The interim nature of his tenure means that it may be difficult to fully implement a detailed plan, especially in the middle of a hectic season, but he can certainly lay the foundations for the next manager.
The German has arrived with a strong reputation in this department, having been largely responsible for implementing the successful game model used by Red Bull teams RB Leipzig and Red Bull Salzburg.
The pressing strategy is his most immediate concern, with persistent questions over certain players' suitability to high pressing.
Fans will be hoping the interim manager can find a solution quickly with games coming thick and fast in three competitions.