If you didn't know already, football – and sport in general – is cancelled for the foreseeable future. It's not quite clear when the situation will be resolved, nor if we will play out the remainder of the season.
While Manchester United fans may have found some entertainment in the fact that Liverpool might not be crowned champions, at least not in traditional fashion, it's worth noting that the abrupt halt to the season came at a bad time for United too.
The team was starting to find a groove, with no defeats (29 goals scored, just two conceded) since late January.
Of course, another consequence of a lack of football is the fact there is little to write about. In light of that, we felt it might be the right time to make some predictions on England's squad for the 2022 World Cup, and the United players that have a chance of making it to Qatar.
England among World Cup favourites
While Premier League betting is off the cards at the moment, it's worth noting that England are an intriguing 10/1 to win the World Cup with MansionBet.
They were also the favourites at 4/1 for Euro 2020. As we have learned, the Euros will be postponed until next summer, and a lot can change in a year, so for the latest odds from MansionBet click here to get England's latest odds for what is now Euro 2021.
So, without tempting fate, who makes the plane to the World Cup? One would argue that Harry Maguire and Marcus Rashford are almost guaranteed to make the squad and England's starting line-up for the games.
The pair were United's best performers this season, with Rashford, in particular, becoming a talisman for the team before injury struck. If both players are fit, they will be integral to Gareth Southgate's plans.
Aaron Wan-Bissaka is an interesting one. He will surely be in the squad should he continue on the same trajectory, but Liverpool's Trent Alexander-Arnold stands in the way of a place in the starting line-up.
The Liverpool man offers more of an attacking threat, although Wan-Bissaka is starting to improve in that department. If it comes to a point where England need to prioritise defence, then surely Southgate should opt for United's dogged right-back.
Luke Shaw back to his best
Six months ago, we would have laughed at anyone suggesting Luke Shaw for this list. However, the 24-year-old has clawed his way back into brilliant form and has grasped the opportunity to play in an unorthodox left centre-back role.
As such, Shaw offers Southgate the versatility of playing both left-back and as part of a back three, and we think that means he makes the squad. We should add a caveat that Shaw cannot afford to see another dip in form.
Indeed, of all United players, it seems most unfair on Shaw that the season got postponed. He really was back to his best.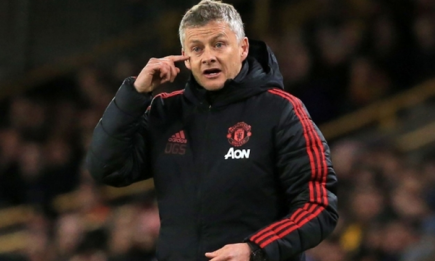 At this point, we turn to more speculative punts. United fans have the highest hopes for Mason Greenwood. Still, can he squeeze into the squad boasting front players like Harry Kane, Rashford, Jadon Sancho and Raheem Sterling?
Greenwood will be 20 by the time the World Cup rolls around, and, hopefully, flowering into a lethal striker. The signs are he could offer something a little different than players like Sancho, Sterling and Rashford so he might make it as a deputy goal-getter to Harry Kane.
And lastly, someone who might be a key player for England – Dean Henderson. The 23-year-old is on loan at Sheffield United for a second season, and many believe he can usurp the error-prone Jordan Pickford as England's No. 1. Henderson will be in Qatar.
The only question is whether he will be there as United's first-choice goalkeeper. United fans used to think of David De Gea as irreplaceable, but Henderson is turning heads and looks to be one of the most coveted young English players.