Tracey Neville's visible influence at Manchester Thunder is propelling Rae Williams towards her Commonwealth Games Theatre of Dreams.
Urmston netball ace Williams, 18, currently stars for Thunder's Under-19 side and regularly brushes shoulders with performance operations director Neville.
Neville led England to a storied Commonwealth Games triumph in the Gold Coast in 2018 and after retiring as head coach in 2019, re-joined forces with her beloved club to help their pursuit of Superleague glory.
Defender Williams loves getting a glimpse of the former Red Roses star and says the sheer sight of Neville is enough to send shivers down her spine.
Williams, whose sporting ambitions are supported by an innovative partnership between SportsAid and Wall's Pastry, said: "Seeing Tracey walk past at training makes you want to aspire to keep going in the franchise and be trained by one of the best.
"She often watches our matches. It's just so good to see her around – the girls she coaches say she's brilliant.
"I just think her being from Manchester and having a lot of relations to Manchester make her special. And watching the Commonwealth Games, seeing her take the team to gold made me instantly think: 'I want to get there one day.'
"Seeing her around makes me like: 'I can do this' even more. It makes me think: 'that's the coach that got England to gold – and that's something that I want to also do really badly.'
"I want to win gold one day at the Commonwealths, so it's just so inspirational seeing her around."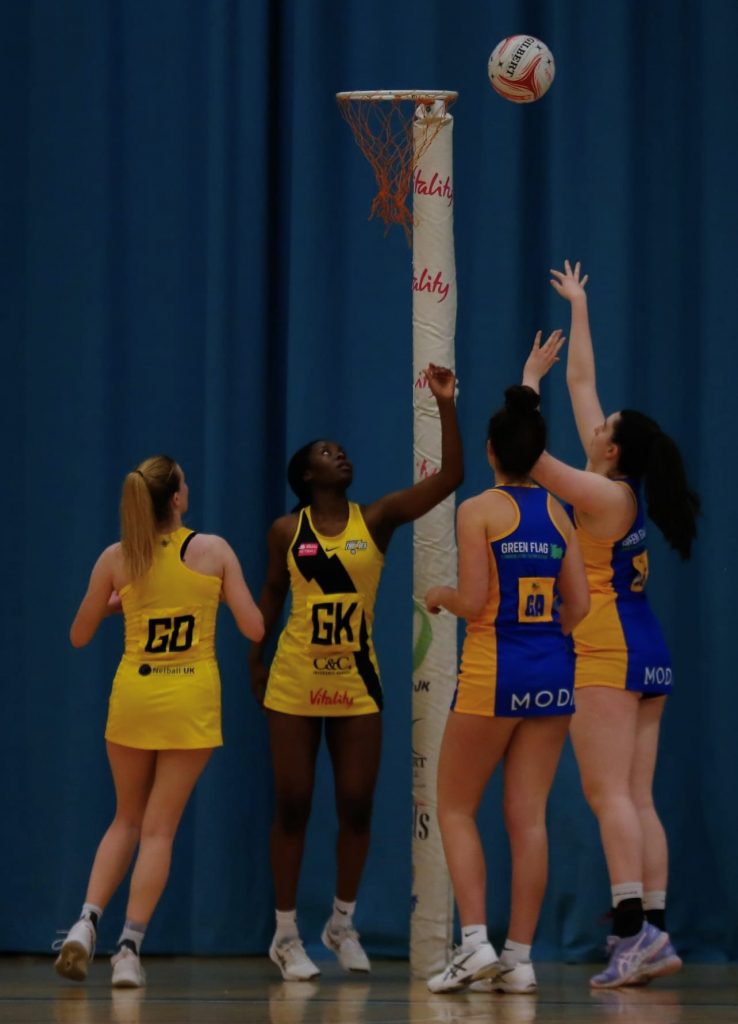 Williams' career on court has been powered by a partnership between SportsAid and Wall's Pastry's, with an innovative on-pack Wall's promotion giving consumers a chance to win a handful of money-can't-buy experiences.
The on-pack promotion launched earlier this month and involves 50p from every pack sold going towards supporting the next generation of SportsAid stars.
The vital funding goes towards travel and equipment costs for young athletes and Williams knows she firmly made the most of that during lockdown.
Williams, who lives in Urmston with parents Alan and Sonia, used the funding to invest in a treadmill and keep her fit and firing ahead of a return to competitive action.
She's recently completed her A-levels at Blessed Thomas Holford Catholic College but is relishing the prospect of dedicating all her time to netball.
And grateful Williams, who is following in the same SportsAid footsteps as Jessica Ennis-Hill and Dina Asher-Smith, added: "The support has really helped me keep up my training intensity and not dip in my fitness.
"When I got back to training, I felt on top of it and as though I hadn't been out of netball for a year.
"The support helps us keep going and develop our sport more – with transport, equipment and if you do want to get to the top level, it's about things that you do extra, so it's vital."
Wall's Pastry is proud to be championing the next generation of UK athletes. For more information about Wall's Pastry or the on-pack promotion, please visit www.walls-pastry.co.uk/.