Ahead of National Bookshop Day on October 9th, MM caught up with local indie bookshops about what makes them stand out from the crowd. 
The annual event, organised by the Booksellers' Association, has run since 2016 and encourages people to support their local bookshops. 
Despite coronavirus, 2020 saw more than 50 new independent bookshops open in the UK and Ireland, bringing the total to 967 – its highest number since 2013. 
Nevertheless, it is vital to continue to support independent bookshops as they adjust to reopening after restrictions. 
Whether you're looking to grab a coffee alongside a new book, require a niche book recommendation or even fancy a spot of piano-playing in between your book-browsing, a visit to Manchester's independents has something for everyone. 
Paramount Books
MM spoke to Paul Smith, the owner of Paramount Books near the Arndale Centre. 
Paramount Books has been family owned for 50 years and Paul has worked there for 40 of them. 
Unusually for a shop in the city centre, Paramount Books only opens at the weekends and keeps irregular hours – opening for up to 12 hours at a time depending on the number of customers.
The quirky nature of the shop is made clear from the moment you walk through the door: music plays loudly, while comics, records and vintage clothes are on display as well as the vast selection of books. 
The shop has a unique atmosphere and, in an attempt to be old-fashioned, has no email address. 
Paul said: "It's something different. You don't see this sort of thing in the rest of the city." 
As a result, Paul likes to offer customers a piece of fruit when they buy a book and encourages them to play the shop's piano.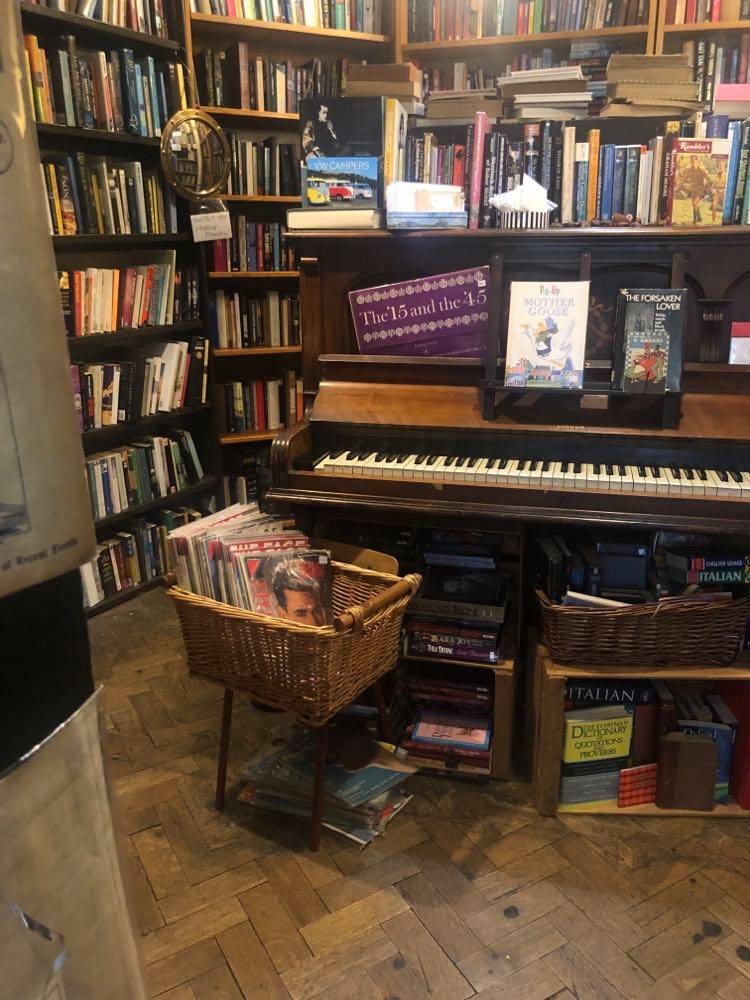 He reflects that the charm of an independent bookshop is a lot about the experience of being in the shop itself, saying: "The bookshop is a very positive experience for people. 
"They come in here to relax or have a break from busy city life. There's no pressure here."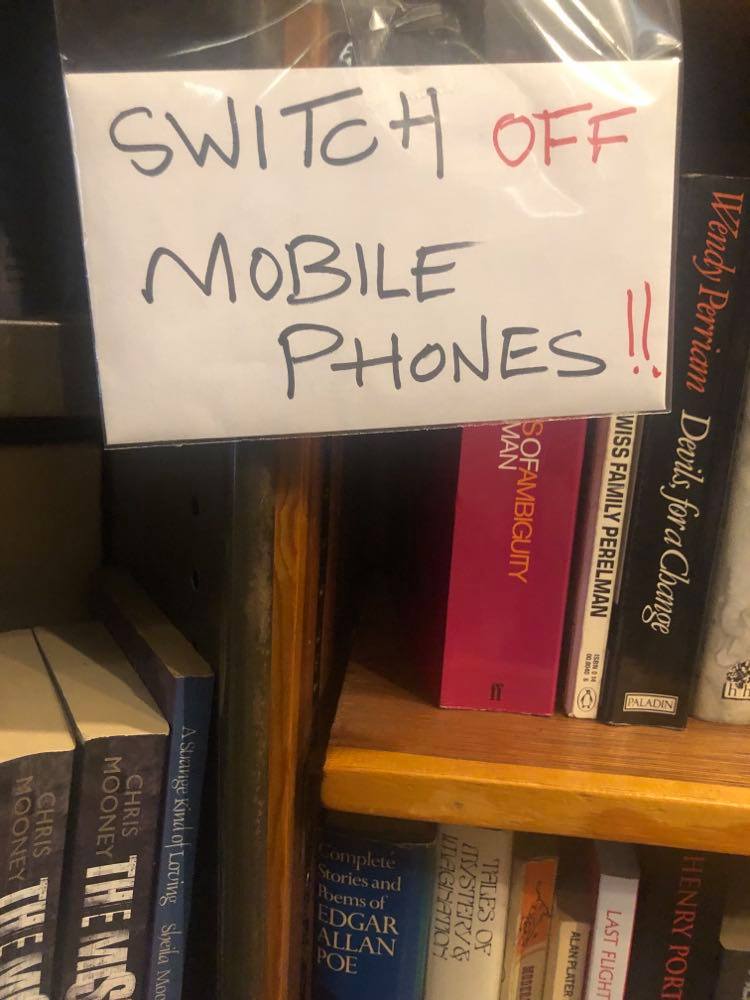 Paul even had a unique take on his experience as a bookshop owner during the pandemic: "I enjoyed it! We were shut so I mainly stayed at home and had boiled potatoes. My wife's a good cook."
Didsbury Village Bookshop
Each independent bookshop has its own story to tell – and this is none so obvious as at Didsbury Village Bookshop. 
Located inside the 'Art of Tea' coffee shop in Didsbury Village, the shop holds a collection of second-hand books that have been carefully curated over many years.
Caroline, who owns the shop, inherited the bookshop from her father, Bob, when he died at the end of last year.
He had run the shop for 13 years after collecting books all his life. 
Caroline said: "It was his passion project. He'd always wanted to run a second-hand bookshop so this was his ultimate retirement dream."
Today, the bookshop holds a unique collection of books on its shelves. 
Caroline explained how her father had specific interests, meaning that the shop is especially well-stocked in its poetry, literature, music, history and folio book collections. 
Caroline originally took the shop over to continue her father's legacy. 
She told MM: "My initial plan was just to hold onto him for a little bit longer but I never anticipated that it would become such a special place to me."
She said that the most rewarding part of running the shop is speaking to the people who come in as they all have a story to tell: many want to do their bit for the environment and buy second-hand; others simply wish to talk to someone about literature. 
Since re-opening after restrictions lifted, Caroline has been heartened by the support and positive feedback she has received, as many are relieved and delighted that it is still being open. 
For Caroline too, much of owning an independent bookshop is about the customer's experience of their time in the shop. 
She said: "The pace of life in here is very slow: people come in here to relax and they'll sometimes spend two hours in here without buying anything. 
"I think it's an experience because it's so quirky and unexpected. The longer you stay in here, the more you'll find." 
The bookshop also has, what Caroline calls, a 'symbiotic' relationship with its fellow 'Art of Tea' café. 
Despite being independent businesses, the shop keeps the same opening times as the café, meaning that customers can even browse books during mic nights and readings during the evenings.
Chorlton Bookshop
Established in 1983, Chorlton Bookshop is a family-owned business in the heart of Chorlton that sells books, cards and a selection of toys. 
The bookshop is important to the community in Chorlton not only for selling books: it also acts as a community hub for residents.  
Andy Murray, who works as a part-time assistant in the shop, told MM about the importance of the bookshop as a local resource. 
He said: "There's such a strong sense of community here and people see the shop as a Chorlton tradition. 
"We've been open so long now that we get people who came in as children themselves coming in with their own children.
"We're friendly and approachable, so we offer an organic, cosy, and homespun approach to books and reading."
During the pandemic, the bookshop ran a 'click and collect' service, which allowed them to continue to do business even when guests weren't allowed inside. 
Andy observed a rush in book sales over lockdown, with cookery books and lighter reads being particularly popular. 
He added that many who buy from the shop use it as an alternative to Amazon and that he is always happy to offer visitors a personalised book recommendation.
Andy said: "You get to talk to total strangers about books and introduce them to things they never thought they'd want to read. 
"You get these happy accidents when speaking to people and recommending books which is all part of the charm."

You can support your local bookshop by ordering online at https://uk.bookshop.org/