Writer Beth O'Leary made an appearance at Waterstones on Deansgate, Manchester, in conversation with Caroline Hulse on 20 April, to talk about her new book The No-Show.
The No-Show is O'Leary's fourth book, following the success of The Flatshare, The Switch, and The Road Trip. In all three of the books a continuous theme of love and hope resonates with each character, creating stories that transpire into many readers' imagination, which has compelled O'Leary's writing career from paper to screen.
Her debut novel The Flatshare will soon be coming to TV screens with Paramount Plus, a new streaming platform, due to launch in the UK during summertime.
The No-Show is her first all-female-protagonist narrative, following three women all being stood up on the most romantic day of the year – Valentine's Day. O'Leary has woven the theme of love into the new book with a twist that may surprise some readers.
O'Leary explained: "The No-Show is a romantic comedy with a sprinkle of mystery. It is one of my plottiest books yet: it took a lot more planning than usual. I was so excited to get the book out there, and for people to meet my characters, as I had already known them for so long.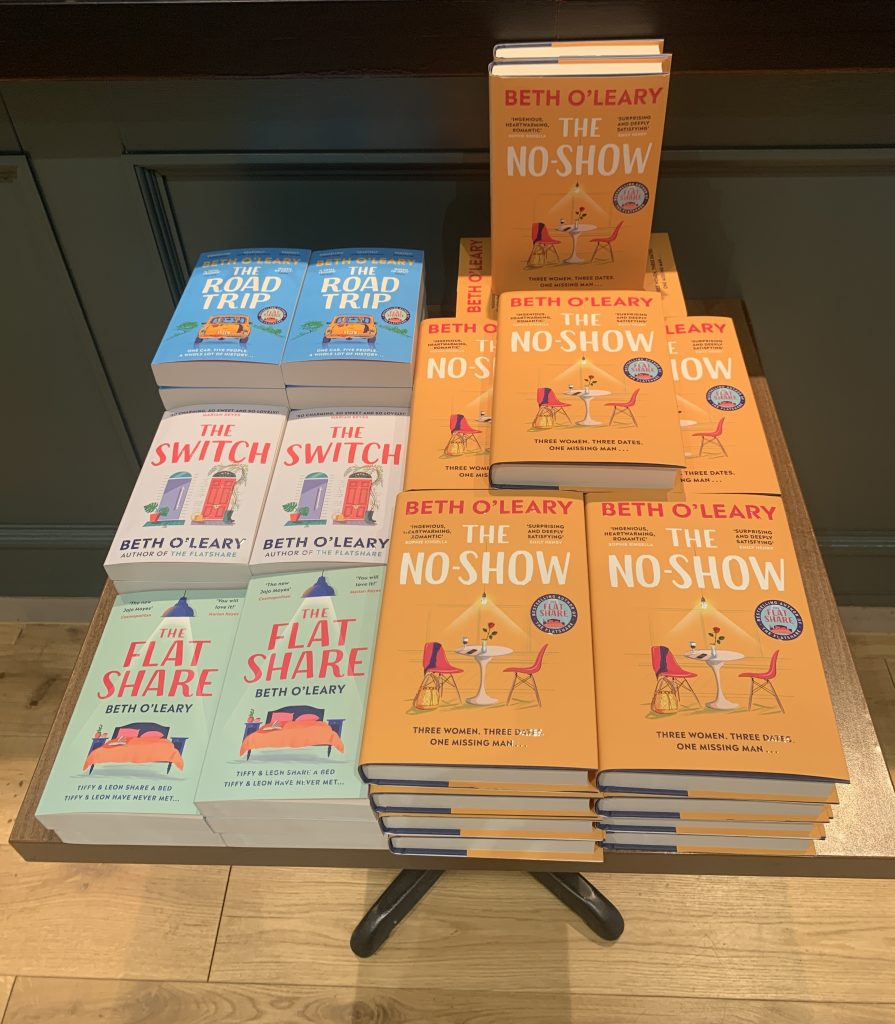 "I am a romantic at heart and can see myself in all the characters that I write: when reading back my books, I normally cry, which helps me understand that the story has an effect.
"For me, the character Miranda was my favourite to write in The No-Show," O'Leary added.
Miranda cuts trees for a living and is one of the three women intertwined within the story of The No-Show, along with Shiobhan, a life coach, and Jane, a charity shop volunteer. The characters are all unique, but have one man in common.
The No-Show also deals with themes including self-harm, obsession, breakdowns and alcoholism, but while O'Leary strives to bring her characters to a better place at the end of the book, she explains they "tend to come to the page a bit bruised." Making O'Leary's latest book the most seasoned of all.
After O'Leary finished talking about The No-Show in depth, co-host Hulse asked her a few questions, such as what she might be doing for a job now if she was not a writer. This added a personal element to the event, allowing fans to understand O'Leary more.
O'Leary replied: "A therapist: I enjoy talking to people and understanding their story.
"One of my favourite quotes that resonates most with me is when Leon, the protagonist in The Flatshare, says: 'Sometimes the happy things just happen.'
"I enjoy writing a mix of light and dark themes that end ultimately with joy in my book, as it gives people something to believe in."
O'Leary said :"My writing process is 2,000 words a day. The process of writing can be tough to finish, but when writing and finishing a book, you will learn so much during that time.
"It's important to make time for yourself. In my case, I chop food as that's when most of my ideas come to me.
"If you are ever stuck with a book, always go right back to the core of an idea and go back to what you loved most about your story."
O'Leary depicted the analogy that thinking is still creating. She is currently working on her next novel, which she explained is closest to The Flatshare. She is on version eight of the first draft. She said: "It's a complicated process but lovely to write."
The No-Show was published on 12 April and is available in hardback copies. You can pick up a copy from: www.waterstones.com
Photos by Robyn Fawcett