A chair, which could be described as uneasy, ungainly and highly uncomfortable, is listed at £3,378 in an online auction this week.
Sit on it and you may struggle to stay upright, though, its advocates would argue – this chair is not for sitting. 
Designed by Italian architect Michele De Lucchi, the ''First Chair's' popularity has skyrocketed in recent years because of the growing demand for postmodern furniture. 
Antiques seller Carlos Lopez at 1stdibs, the American e-commerce site selling the piece, believes regular fashion trends explain the recent boom.
For almost a decade the 47-year-old has sold a range of postmodern furniture to buyers in Europe and the United States. 
He said: "It's true that in the last [few] years we have seen a big demand in the pieces of the 70's and 80's. 
"[The] style makes its aesthetics easily digestible to multiple sectors of society, from designers to architects and advertisers. 
"Even people completely removed from any creative field, who come to it for the image and not for its conceptual base.
All movements react to the ubiquity of what preceded it. 
For the postmodernists – whose revered disciples are The Memphis Group – their movement was a rejection of the structured and formulaic approach of modernism. 
Where function dictated form. 
Lopez said: "We had seen a substantial importance of the aesthetics of the 50s in which velvet and brass materials predominated. 
"In contrast, there is a much more graphic architectural demand for vibrant colours that is directly opposed to [that] mid-century aesthetic."
Think, the launch of MTV, Saved By The Bell or Pee-wee's Playhouse. 
Memphis Milano bears most responsibility for postmodernism's cultural impact. 
The troupe, led by Italian architect Ettore Sottsass, were formed in 1981. 
They consisted of fellow architects and designers from Italy, Japan, France, Austria, the US, and the UK. 
And became renowned immediately after their debut for radical creations which expressed distortion and irony. 
The famed fashion designer and longtime Chanel creative director, Karl Lagerfeld, was one of their biggest fans, filling his luxury apartments with iconic Milano pieces. 
The German's extensive collection was recently sold in a series of auctions following his death in 2019. 
But it's the transition from those exalted surroundings to something approaching the mainstream that has gained the attention of people within the design community. 
Due, in part, to the striking 80s and early-90s IKEA collection which has recently come back into vogue. 
Enthusiasts have sought products which differ from the muted, more minimalist aesthetic of the company's recent history. 
Manchester based artist Michael Pybus, was one such enthusiast.  
The 39-year-old transformed his home from its bland everyday interior to a joyous sea of asymmetrical shapes, vibrant colours and garish fixtures.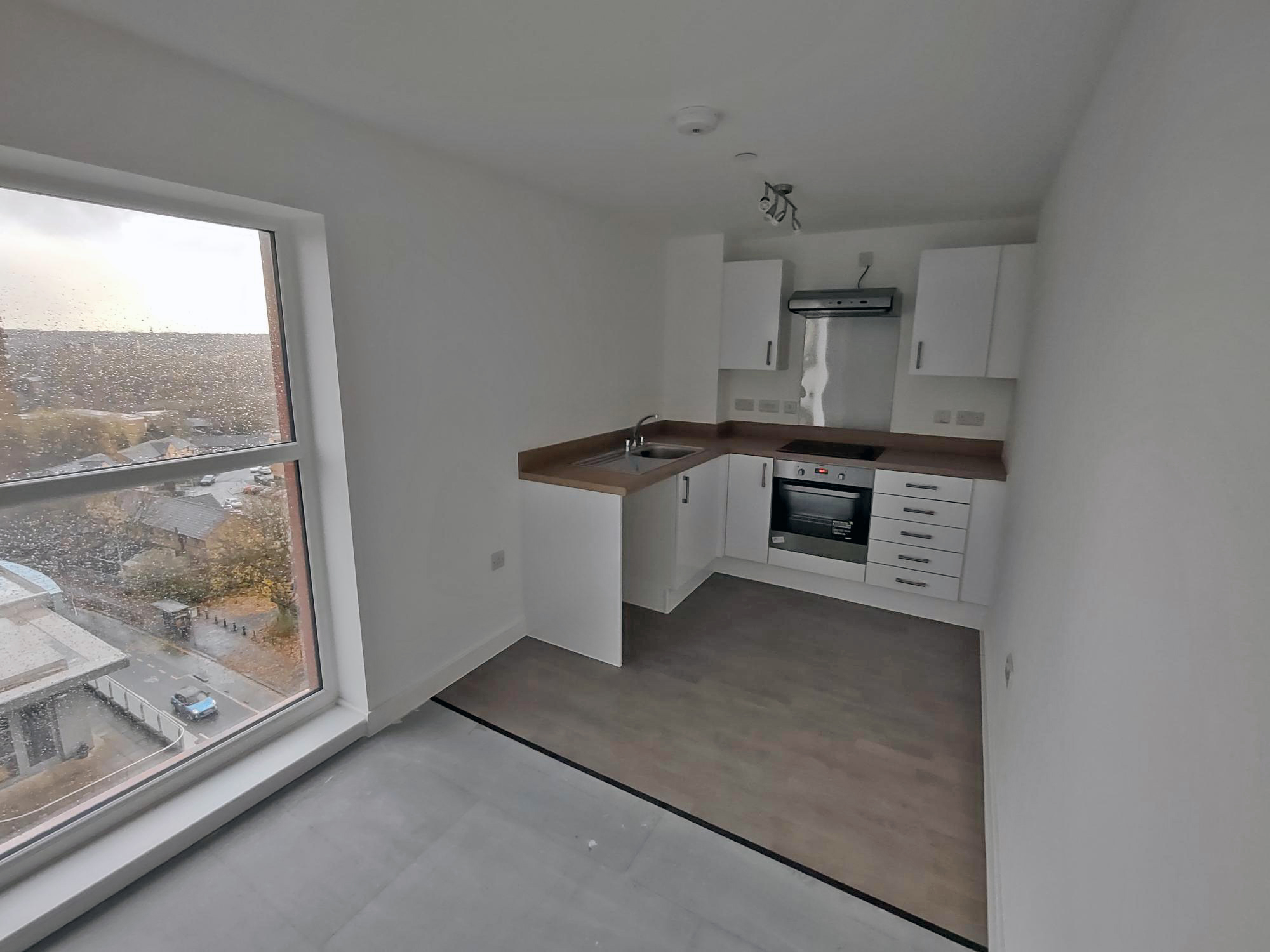 Pybus, who acquired most of his furniture from online auctions, believes IKEA's popularity really took hold in England when their 90s collection hit the shelves. 
He said: "I remember the [1997] catalogue coming through the letterbox and just being blown away. 
"The furniture looked like it was from a different planet.
"It sounds a bit naive today, but I didn't know that there was furniture that looked like that and houses that were painted bright orange and green. 
"A lot of the pieces that I have now are from that catalogue, they are pieces that I fell in love with when I was a teenager."
Now operating a studio from his renovated flat, the artist noted the dramatic rise in pricing for this style of furniture in recent years. 
He put it down to the aesthetics' obvious visual appeal on social media platforms. 
"It was a lot easier to get them affordable two years ago," he said. 
"I don't know whether Instagram has been influential in this but there's quite a trend for retro IKEA furniture now.
"A chair that I got was £125, and they're listed online now for like three or four grand for a pair of them. 
"A lot of this furniture has become very desirable."
Whether on Instagram, in IKEA stores or on TV, postmodern inspired design is present in more places than you would expect. 
Pybus agreed, saying: "I see it in designs everywhere I go. In cafes, restaurants, clothing, I think it's everywhere."
Take for example, the Lowry gallery in Salford Quays. 
It invites you into its stunning atrium fit with striking surfaces at irregular angles and partially exposed staircases painted bright orange.  
Or the New Islington residential homes built by the Manchester regeneration company, Urban Splash. 
They feature a series of stark protruding front-facing windows with peculiar triangular tops.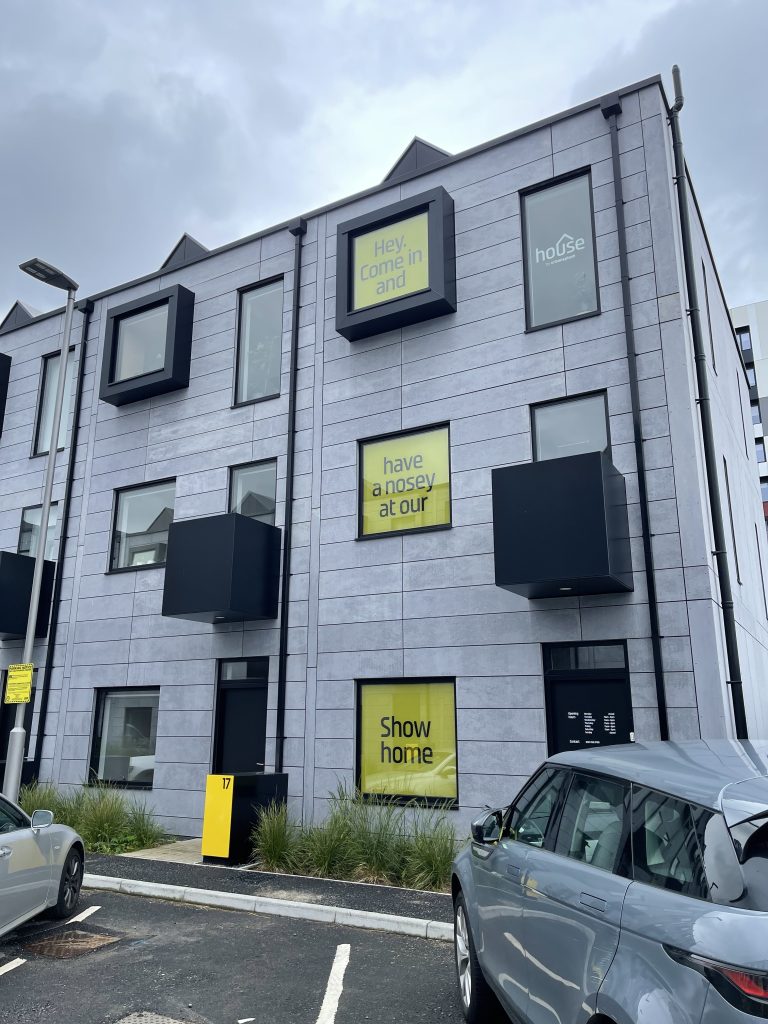 Urban Splash senior sales manager Toby Brown said: "New Islington is a bustling, vibrant and exciting neighbourhood which offers a viable option for people who need more space but want to stay in the city.
"These are actual houses, with parking, a private outdoor space, and a flavour of the suburban
"We can't wait to show people around this new space and welcome more residents to the area."
Postmodernism currently enjoys a broad appeal. 
From those nostalgic for the look and feel of their youth, but also from a younger generation coming to it for the very first time. 
For Michael Pybus, the style's greatest quality is its humour, its joy.  
"I don't like using the word childish," he added. "But there is that kind of outlook of how a child sees the world and the full potential of things. 
"What could a chair look like? Or what could a lamp look like? And pushing that to its extremities." 
A question remains, will postmodern inspired design have significant staying power this time around? 
Or will it be relegated to vintage shops and wistful retrospectives of the future?
Antiques seller Carlos Lopez is not convinced, he added: "It is evident that these types of pieces can already be included in a catalogue of great pieces of the 20th century.
"But we must not forget the importance of trends in fashion and in the field of design. 
"[Milano] will probably stop being a trend but they will continue to be iconic."
That's why this elegant, unique and incredibly important chair is listed for over £3,000 in an online auction this week.
Image credit: Michael Pybus