Award-winning dancer, choreographer and activist Seeta Patel discusses her career, the Bharatanatyam dance form, and nurturing young talent ahead of her second touring of Stravinsky's The Rite of Spring, which is coming to The Lowry later this month.
Seeta Patel is one of the pioneering forces in bringing South Asian dance to a Western audience, and she's about to tour one of her biggest ever shows. So it's a surprise when our Zoom call alights on her with a needle and thread in her hand, painstakingly sewing buttons onto costumes.
"It helps keep me grounded," the choreographer and performer explained.
But it is also a clear indication of the dedication she brings to her work. After 20 years of creating and performing her art Patel shows no signs of slowing down – her company has newly awarded been national portfolio funding from Arts Council England, and she has hopes to take The Rite of Spring around the world.
"It may not be quite so 'whizz-bangy'," she said of her upcoming performance, "but I wanted to do something as an opening to The Rite of Spring to show Bharatanatyam as a solo art form with a small ensemble of live musicians."
Patel refers to the preliminary part of her performance at the Lowry, Shree, a beautifully intricate prelude to The Rite of Spring. Patel's solo will take audiences on Mother Earth's thrilling journey from birth to destruction, preparing viewers for Her deliverance through The Rite of Spring. She will be accompanied by three musicians.
Patel said: "The Rite of Spring is all about pagan ritual and sacrifice, and inviting spring in through that visceral nature and violence. I wanted to prelude it with Mother Earth and Mother Nature because they coexist and coincide. I wanted to show the weight of female energy in Mother Earth."
Stravinsky's The Rite of Spring has been adapted numerous times since its premiere in 1913, but as Patel aptly points out, by "no one from the Indian-classical background."
The ballet is considered one of the primary examples of modernism in music and is renowned for its brutality and barbaric rhythms. It depicts the return of spring and the renewal of the earth through the sacrifice of a maiden.
Patel's interpretation of the piece shows a parting from the traditional tale. Rather than the Chosen One's death ushering in the spring, they are revered as a deity to whom the community all sacrifice themselves. This is intended as a spiritual exploration of the work through an Eastern lens.
The show first toured from 2019 to 2021, and is getting its second outing this year. Her company Seeta Patel Dance has recently been awarded NPO status by the Arts Council England.
Her original tour saw her travelling to around nine different venues, armed with a cast of six other performers.
Described as "an exciting flirtation between East and West", Patel's The Rite of Spring went on to be nominated for best stage production by the Asian Media Group in 2019, and won the 2020 Eastern Eye Arts, Culture, and Theatre Award in the dance category.
This time around Patel's company have teamed up with the Bournemouth Symphony Orchestra, who will accompany them at the Poole and Basingstoke venues after a show-stopping performance at the Sadler's Wells main stage in March 2023.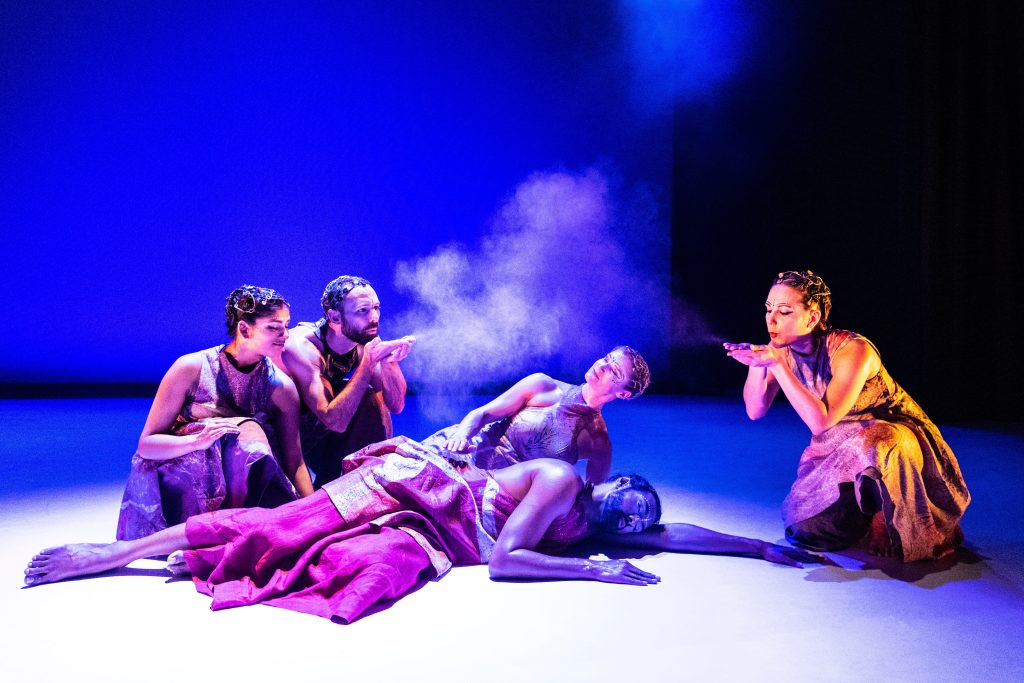 2023's performances will see a smaller number of venues, but 10 dancers from across the world will take to the stage, including the 2022 BBC Young Dancer of the Year Adhya Shastry.
Seeta Patel established herself as a full-time dancer at 23, working with a range of professional contemporary and Bharatanatyam performers including Pushkala Gopal and Darshan Singh Bhuller.
In addition to the critical praise she earned for The Rite of Spring, the performer has been awarded the Washington S&R Award in 2017 for her work championing Bharatanatyam in the diaspora. Her one-woman show, Not Today's Yesterday, which she co-produced with Lina Limosani won the Best Dance Award and The Peace Foundation Award.
This year, Patel will celebrate her 20th anniversary as a dancer.
She said: "It kind creeps up on you, doesn't it, those decades. It's a nice milestone for me to be able to do this upscaled work. It's the biggest work I will have staged ever in my 20th year as a performer and a maker.
"The Rite of Spring is so incredibly interesting with rhythms, cross rhythms, and polyrhythms. With the Bharatanatyam matching with the footwork we have, we sort of accentuate it. We're almost adding to the music."
Bharatanatyam is a holistic and typically solo dance form with its roots in the state of Tamil Nadu in southern India. The form is comprised of two components: Nritta the pure dance aspect, featuring the movements of the body, footwork, geometry, shapes, and patterns, and Abhinaya, which encapsulates the storytelling expression through using face, body, and hand gestures.
Patel discussed how the form has been applied in The Rite of Spring, and indicated a moving away from the facial gesture component of Abhinaya for the show: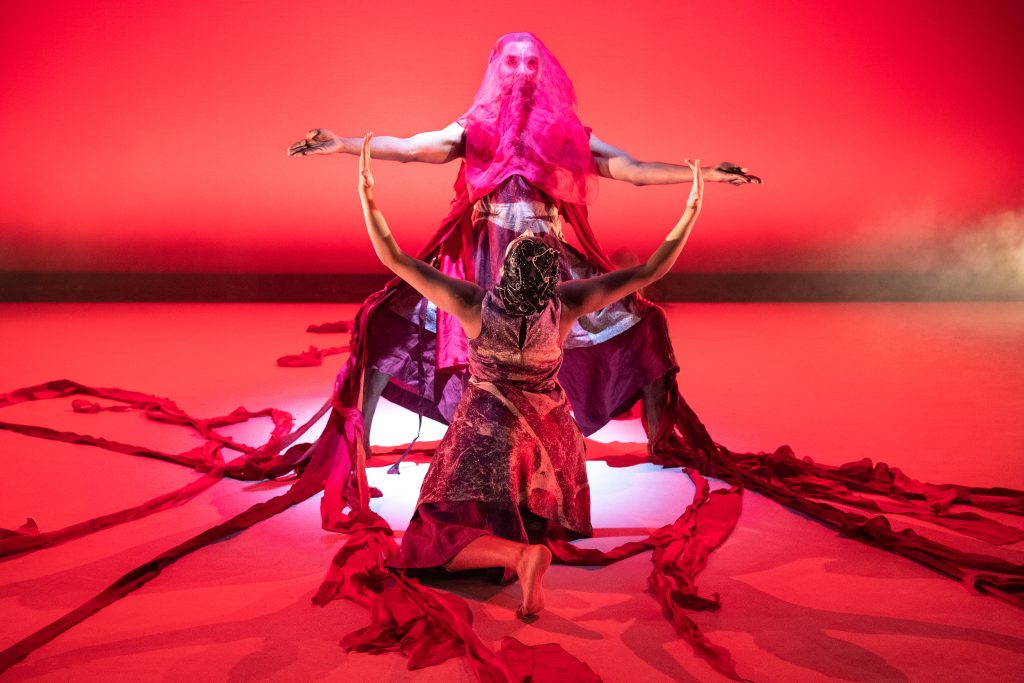 "I haven't mined the expressions so much in the piece because I'm looking at how we express the ideas and the imagery through many bodies in one.
"I didn't want it to become a mime or a piece like that – I wanted to see if I could convey [the images] through multiple moving bodies instead."
Since achieving her own success, Patel has gone on to apply her wealth of experience in offering guidance to young dancers, serving as a judge, mentor, and advisor for the inaugural BBC TV Young Dancer Competition.
She said: "I don't assume to know more than someone else, but I can share what my lived experience is, and hopefully I can ask people questions for themselves to answer rather than me being someone that answers things for them.
"For me a good mentor is someone who asks you the right questions to help you find a way rather than imposing their views on you."
The second performance will be staged at The Lowry in Salford later this month. Viewers will be treated to a recording of The Rite of Spring by the Bournemouth Symphony Orchestra, as well as Patel's performance of Shree which will explore the connection to our natural surroundings.
Patel said: "[The show] is not a comment on climate change in any way, but I think there is a sense that if we humanise some of these things, would we treat an earth in this way […], depleting it and abusing it, when it is actually the nurturer of all things.
"The nurturer of all life is Mother Earth."
The Rite of Spring will feature at The Lowry on the 21st November 2023 at 7:30pm. Tickets can be booked here.
Images courtesy of Foutini Christofilopoulou.