An open-air exhibition paying tribute to the women who shaped Manchester's history opened last week at Kampus in the city centre.
The 'First in Flight' exhibition is a collaboration between Women in Print, an artist-led project and author, Helen Antrobus. It displays 10 pieces of art depicting 10 different women who had an impact on the city.
The opening event kicked off on International Women's Day at Kampus complex and offered an evening of celebration and gratitude to Manchester's inspirational women.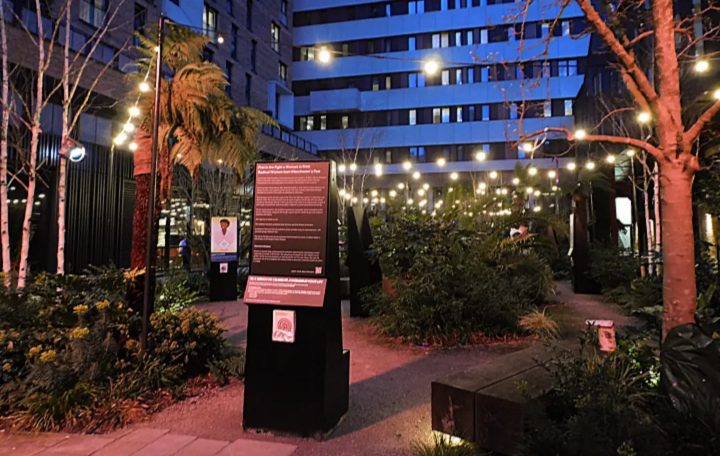 Helen said: "We collaborated in the best possible way and told the stories of these women but through artwork."
Helen's book 'First in Flight' features twenty women who were long-listed in the campaign for a statue to be erected in St Peter's Square of an influential Mancunian woman, with Emmeline Pankhurst being successful. The featured women 'all made Manchester first in the fight for freedom, and feminism'.
Artist Jane Bowyr who created a piece of art for 'First in Flight' spoke at the event of the importance of 'northern women' and the importance of support for art from the pubic, especially after the lifting of COVID-19 restrictions.
She said: "The stories at this exhibition are about women advocating social and political change and fighting inequalities. Everyone should know about these stories, and these are stories that should be in every history book in Manchester. We don't want to put these stories behind fences, so we have made it available for everyone to access them."
Jane grew up in Bolton, becoming the first female designer to work at multiple agencies and has since created her own legacy 'Women in Print'.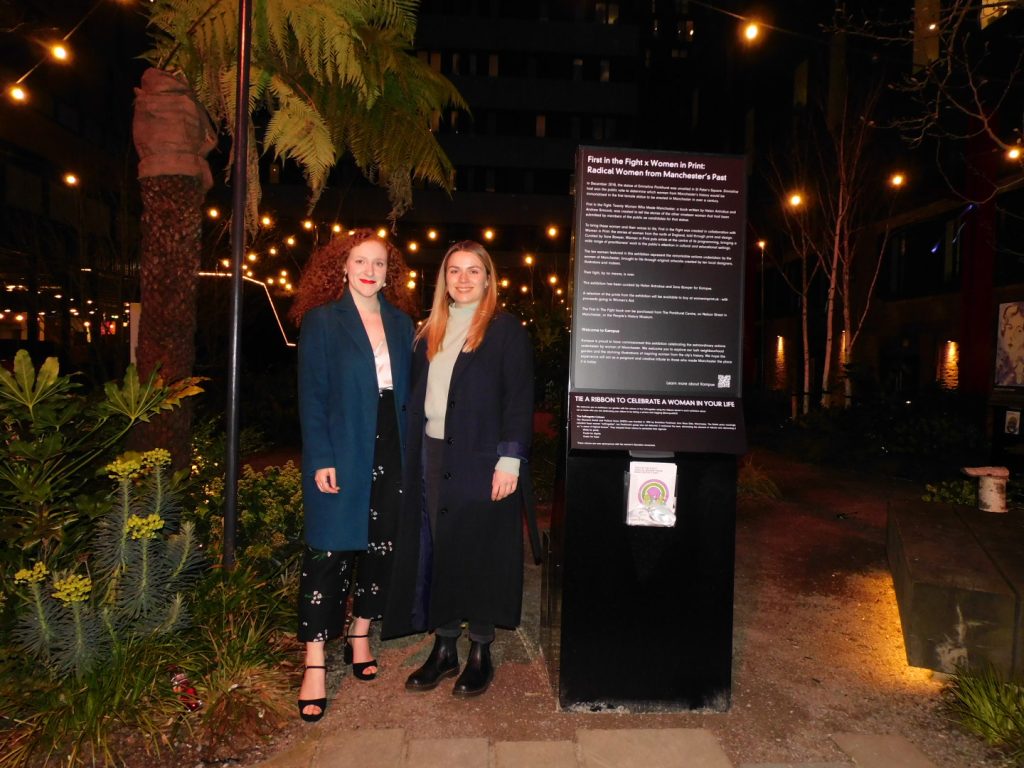 The exhibition at Kampus is open free for the public to attend, just opposite Canal Street.
To mark Women's History Month visitors are encouraged to celebrate a woman in their life by emblazoning the garden with ribbons in the colours of the suffragettes – white for purity, purple for dignity and green for hope.