A collection of poetry, paintings, photographs, collages, words and memories are on display at The Lowry as part of the 'Days Like These' exhibition.
The works, which come from a range of creatives from across Salford, were inspired by or created during the global pandemic.
They have been produced by people of all ages, from primary school children to the winner of 'Salford Creatives Community Champion' Ben Ark.
They are designed to capture the shared experiences through the past 18 months and the Covid pandemic.
'Days Like These' is loud and colourful proof of how the world was changed forever.
Curator and Director of Visual Arts at the Lowry, Michael Simpson, said: "If you're a visitor to it, there's going to be at least one thing you can look at and you can say, 'yep, I know that moment, I know that experience.'"
Community is at the heart of the exhibition. A group comprised of Salfordians of all ages met online and co-curated the exhibition. One room in the exhibition provided a space for visitors to create art and stick it to the gallery walls.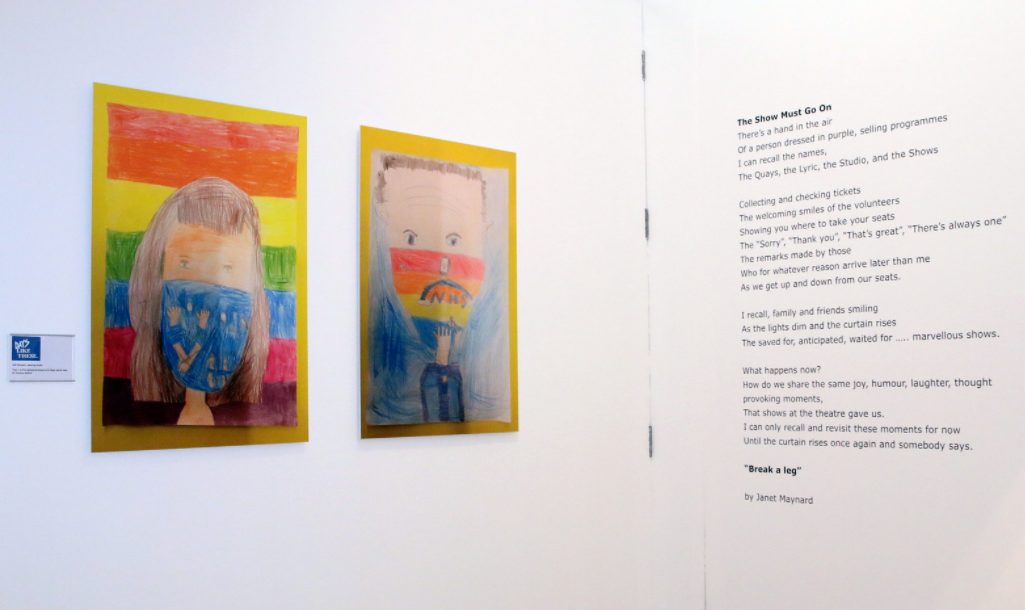 Mr Simpson explained the idea behind this: "Museums and galleries have got an absolute imperative to make sure that everybody feels that they have the opportunity to make art themselves.
"The Lowry's principle is to bring great artists to Salford, but it must also be about bring Salford art to everyone else. I'm really looking forward to that in the future."
When asked if the Lowry intended to continue collaborating with the Salford community, Mr Simpson replied: "It's a bit like a drug, once you start doing it, you kind of want to do more. The nicest thing was just listening to people and hearing their stories.
"It's going to be the start of something I know it is for sure."
Engaging the Salford community artistically provides a wealth of benefits.
Local artist Ben Ark explains: "I have found that getting in touch with your creative side has many powerful benefits including feelings of accomplishment, building positive relationships, improving mental health and physical well-being, developing communication, motivating and inspiring people.
"All these factors are especially important and helpful for communities and individuals in deprived areas. Salford is one of the most deprived local authority areas in England. Art in many forms, can be easily accessible and cross language barriers and cultural divides."
Organisers are hopeful the positive response to 'Days Like These' will lead to The Lowry providing space for the public contribution again and more opportunities for creativity in the community.
Ark encourages involvement in such initiatives.
He said: "To get involved with projects such as 'Days Like These' exhibition is brilliant. Hopefully it gave other individuals a motivation, feeling of accomplishment and something to work towards too."
@BenArkArt