A schoolboy aged 12 who started busking on the streets of Manchester is hoping to break into the music scene – with a little help from his guitar idol Johnny Marr.
John Denton was selected for funding by the charity, The Salford Foundation Trust, which operates the Johnny Marr Award to support talented youngsters in the city.
John has gained a reputation in the Manchester music scene, inspired by the sounds of – among others – The Smiths.
Now Smiths songwriter Marr is returning the compliment after the Salford schoolboy became the first recipient of his new funding award for young musicians.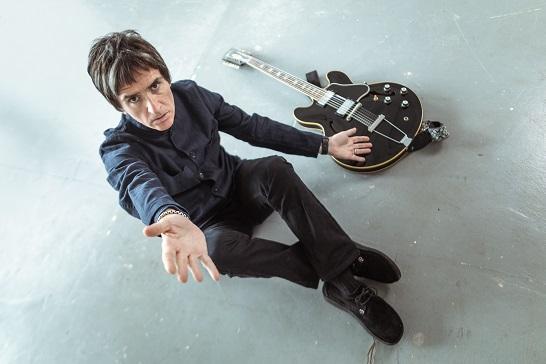 Marr said: "It's a pleasure and privilege to give some assistance to a young musician especially when they're as dedicated as John. Well done brother."
The young guitarist has been awarded £1,000 funding to pay for extra singing and guitar lessons to progress to the next level in his performances.
John started playing at the age of eight when he received his first guitar as a Christmas present. He has played gigs around his home town, including at Salford Lads Club, and has since gone on to form his own group called 'The Height' – named after an area in Salford near where he lives.
The group released their first single just before Christmas.
Busking as usual in #manchester today playing one of my favourite tunes from @viewofficial written by @KyleFrancisFalc

Not many @33_oldhamstreet tickets left so c'mon:https://t.co/OzWqD7mzwV@shiner_sam @rickbazza @liamgallagher @talktonighthq @MPeakeOfficial @Johnny_Marr pic.twitter.com/9dGRE67d0h

— John Denton Music (@JohnDentonMusic) February 5, 2022
The Johnny Marr Award will run for three years, selecting another young musician from Salford each year for financial assistance.
John's dad Phil Denton said: "Music is not a hobby for John but just who he is and a creative outlet he hopes to enjoy for the rest of his life.
"In these tough times it's a massive help and means that he can progress in his passion."
The main topic of his songs are about daily life as a Salford las and personal experiences.
Last February he released his debut single Anthem X which now has more than 2,000 streams on Spotify and other platforms.
Peter Collins, from The Salford Foundation Trust, said: "There couldn't be a more worthy recipient of the Johnny Marr Award.
"Even though John is only 12 he's already proven he's committed to making a future in music and we're delighted the Trust can give him a helping hand on this journey."
I'm pleased to be announcing John Denton as the winner of the @TheSalfordTrust 'Johnny Marr Award'. It's a privilege to be supporting a dedicated young musician. Well done John. pic.twitter.com/HoYXIY0IVY

— Johnny Marr (@Johnny_Marr) January 30, 2023