Here at MM we're no music video producers but we do like a good cause and when a company in our building advertised its Nepal earthquake fundraiser on Friday we thought we'd add some live tunes to the occasion.
Thankfully business management consultants Scott Robert said they'd be delighted to welcome Irish band The Riptide Movement into their office for a whirlwind gig in Manchester's Barclay House.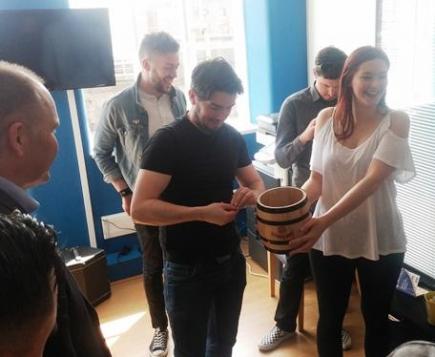 ALL WORKS OUT: The Riptide Movement front man Mal Tuohy, after belting out the lyrics to You and I, Keep On Keepin' On, Hot Tramp and All Works Out, drew the winning raffle prize
One lady even dressed as a tiger to show support for the victims of the tragic earthquake in Nepal a week ago while a bucket overflowing with money was testament to the generosity on show.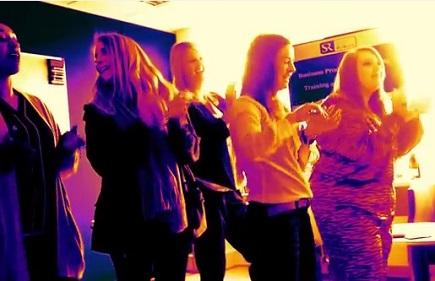 ALL SMILES: Members of the audience clap and stomp their feet during the impromptu gig
If you like what you see below, the Irish quartet are playing in the UK over the next few weeks, including a May 22 date with Manchester music lovers as part of the Dot to Dot festival while tonight they are live at Leeds Festival.
Happy bank holiday weekend one and all!