Most people know the story of William Shakespeare's Romeo & Juliet, a tale of two star-crossed lovers who tragically take their own lives in the name of true love.
But what if Juliet had not plunged Romeo's dagger into her chest? What if the ill-fated heroine had simply got up and moved on? & Juliet explores Juliet's life post-Romeo in this reimagining of Shakespeare's most famous love story.
The modern take, directed by Luke Sheppard, features tunes from the Swedish songwriter Max Martin, whose catalogue includes songs from Britney Spears, Katy Perry and Celine Dion.
The musical debuted in Manchester earlier this month and runs until October 12, before heading down to London's West End at the beginning of November.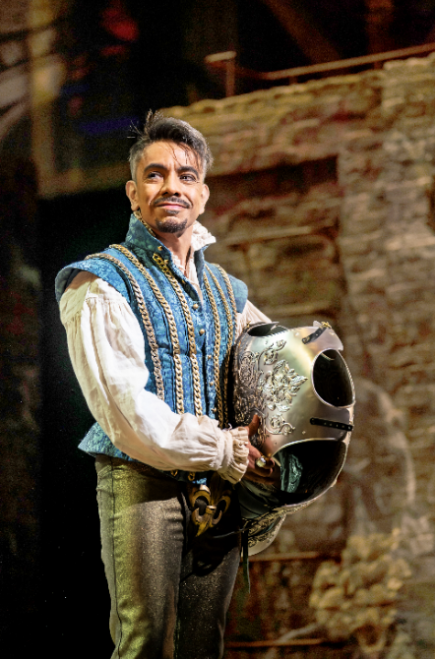 The show opens with Shakespeare penning the famous ending to his tragedy, before his disgruntled wife, Anne Hathaway, criticises his writing of Juliet.
The pair battle out their artistic differences through the Backstreet Boys hit I Want It That Way, with Anne questioning is Shakespeare a strong enough man to write a stronger woman.
Anne finally wins control of the narrative, rescuing Juliet from her ill-starred death and giving her power over her own narrative as she gathers Nurse and her friends for a night out in Paris.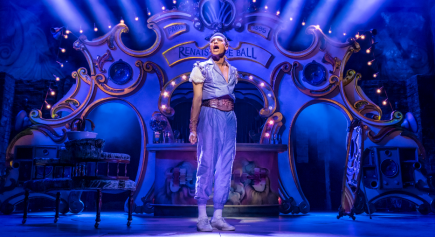 For those who still hanker after the drama of Shakespeare, & Juliet still features plot twists, keeping the audience waiting with bated breath.
Unlike other musicals based around pop music, & Juliet does not feature any tangible or forced links between the script and songs. Playwright David West Read has successfully written a script in which scenes seamlessly flow into musical numbers.
Impressive vocal performances from Cassidy Janson (Anne) and Melanie La Barrie (Nurse) brought Martin's chart topping hits to life on the stage of musical theatre.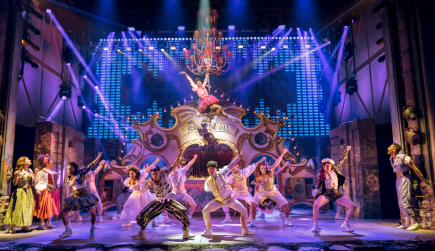 However, Miriam-Teak Lee as Juliet was head and shoulders above the rest. The actress, who has previously starred in Hamilton and On The Town, had a rich and powerful range that still managed to maintain a sweet tone, effortlessly soaring over the chorus.
Paloma Young's costume designs perfectly tied in the theme of bringing a modern twist to a classic work. The Elizabethan-meet-urban couture blended tulle with denim, corsets with tracksuit pants, and ruffs with leather jackets to bring the 400-year-old play into the 21st century.
Romeo & Juliet may be known as a tragedy, however & Juliet wove humour into its reinvention. With Shakespearean puns, modern references and even a nod to the Backstreet Boys with 'The Bois Band', every joke was met with laughter.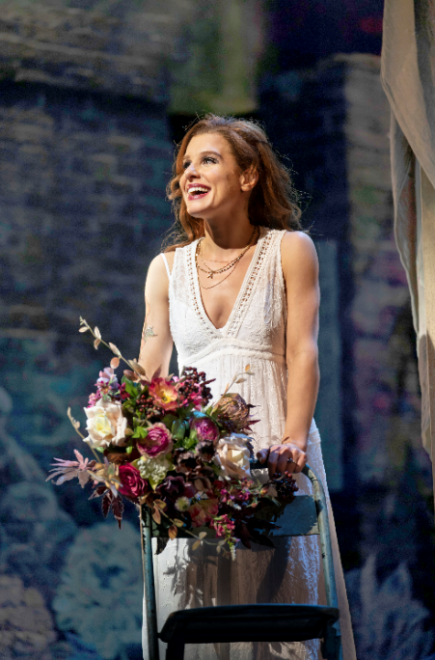 The cast interacted well with the audience to provoke applause, laughter and even whooping, in a manner that did not feel forced or cringeworthy.
In particular, the dancers performing on stage before the show warmed up the crowd and diverted from the traditional lights-down curtain rise that we are accustomed to and led to a more immersive experience.
& Juliet is a bold, risk-taking musical that throws out the Shakespearean rule book by bringing female voices and modern beats to the narrative.
& Juliet is showing at Opera House, Manchester until Saturday, October 12. You can buy tickets HERE.