Music with a message may not dominate the charts, but it has found a home in nooks and crannies around the country, and the rest of Europe, in the shape of Roxanne de Bastion.
The Berlin-born singer – who left her homeland and relocated in London, via Stratford-upon-Avon, aged 20 in 2008 – is an independent musician and proud, a firm believer that songwriters 'have to have something to say'.
And when she arrives at Gullivers in the Northern Quarter on April 7 for the second leg of her debut headline tour, she'll be coming with one very specific issue firmly in mind.
"The heart and soul is being stripped away from cities to make room for the new, unaffordable and bland," she told us, from a city-centre coffee chain that MM ill-advisedly selected for a chat, given the subject matter.
"I feel that over the past years, art and music in particular is forever sliding down the list of priorities in education and city planning. If this continues, we will find ourselves in a dystopia.
"We need to start asking ourselves what kind of cities do we want to live in and we need to start acting accordingly.
"Let's make good use of our rights to have and use public spaces, to enjoy and support local music venues, galleries, libraries and local start-up businesses."
And these words aren't hollow.
Wasteland, released from Roxanne's 2015 EP Seeing You, is a 'call to arms' aimed at raising awareness of the issue, inspired by a very specific memory from her homeland in Germany.
"I was compelled to write 'Wasteland' after the East Side Gallery, a part of the longest remaining stretch of Berlin wall, was torn down to make way for luxury real estate," she said.
"I just couldn't get the image out of my head – a sanitized, expensive hotel room on what once was referred to as 'the death strip', where people risked their lives to get from one universe to another.
"I don't think that gentrification is a bad thing, we all want to live in safe places and enjoy the up-sides, but let's keep an eye on what kinds of businesses are struggling, why, and how we can help them.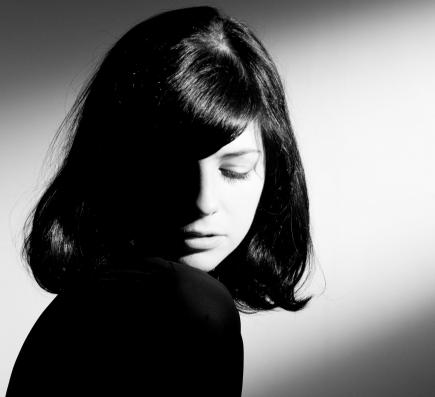 CALL TO ARMS: Roxanne wants more attention to be given to 'creative hubs and musical cities' © Oliver Prout
"There are a lot of interesting campaigns happening at the moment, such as the Music Venue Trust, so hopefully I can contribute to the debate with my song."
That is something that most Mancunians will be able to relate to, with vibrant districts such as the Northern Quarter existing in the shadow of soulless shopping centres and anaemic high streets.
This issue also acts as a fitting metaphor for the music industry itself, and while Roxanne refused to criticise those who make money from marketable faces rather than remarkable talent, she thinks it a shame that more don't watch live music at small venues.
Despite that, she insisted that there will always be admiration for true talent, regardless of how maligned those at the top become.
"Great art will always stand the test of time," she said.
"That's why kids will continue to discover artists like The Beatles, Bob Dylan, or the Smiths – if I have to use a Manchester based example!
"That's why people still enjoy Shakespeare plays and listen to Mozart. If it's good, it will last.
My sister @geralbine and me, tearing down the #Berlin Wall… Here's a song about it: https://t.co/md4hVdkSss pic.twitter.com/Z3hvfIMkXj

— Roxanne de Bastion (@Roxannemusic) March 22, 2016
"So I'm not worried for the existence of art – people will always make music and some of it will be great.
"Although it's true that it may be more difficult to be heard by the many, the internet has allowed songwriters such as myself to connect to audiences directly, without middlemen or the need to sign away our lives and work to a company.
"It's a great time to make music as long as you're willing to make things happen for yourself." 
And making it happen for herself is exactly what Roxanne has been doing, with Seeing You following her 2013 debut The Real Thing – and plaudits piling up along the way.
'One of the most perfect voices I have ever heard' was the ringing endorsement of BBC 6's Tom Whalley, enough to make any performer blush.
But Roxanne laughed off any suggestion that such compliments may seem surreal to the recipient, although she did admit that the words of critics meant a lot.
"I would lie if I said I don't get excited about features and reviews," she said.
"I read them and I care about them. There's so much music out there, it's always great when someone chooses to write about mine.
TOUR time soon! With support from the amazing @cousinjacmusic @Lauren_Rycroft @jharrisfolk, feeling in great company pic.twitter.com/LnEVGTN0cS

— Roxanne de Bastion (@Roxannemusic) March 28, 2016
"What constitutes good music is so subjective. You can't please everyone, if you did, that would be a sure sign that what you're doing is a bit boring!"
Boring is one thing that she promises not to be at Gullivers on April 7, in only her second gig in Manchester – remarkable given her extensive touring of Britain and Europe.
Roxanne did stress that was not a slight on the city, more a regrettable lack of opportunity, but really that only serves to heighten the excitement in bringing such an unfamiliar talent to our doorstep.
"So this is the point where I back-pedal and say: 'People of Manchester, my music's for everyone'!" she laughed.
"I'd say generally, my music is for people who enjoy acoustic based singer-songwriters, but are up for something new and a little different.
"Lyrics and melodies are super important to me, as is not being predictable.
"I'm really excited about touring with a couple of great musicians alongside me and to share my new songs with new audiences.
"Gullivers is a great music venue in the heart of Manchester's Northern Quarter, so I really can't wait."
Image courtesy of Howard Rankin, with thanks