British folk singer Kate Rusby embarks on her 25-year anniversary tour this spring and will perform her acoustic hits in Manchester.
The star – famed for albums such as Awkward Annie and 20 – will be playing at the Stockport Plaza on Friday, May 12.
The gig will also coincide with the 20th anniversary of when Rusby launched herself into the spotlight with her breakthrough album Hourglass.
The 43-year-old's debut record was received with widespread critical acclaim and accelerated Rusby's career towards stardom in 1997.
To this day Rusby's lyrical, story-based folk music sung in her trademark low-key voice continues to enchant old and new fans alike.
The vocalist's popular reinterpretation of the traditional folk songbook has led even the most folk-phobic of music fans to open their ears to her melodious voice.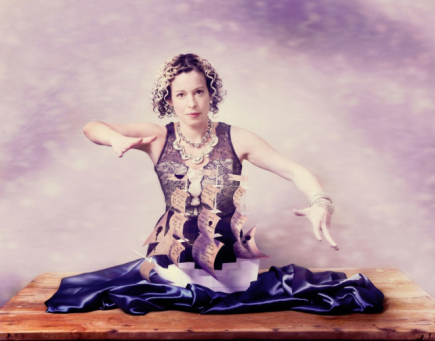 FOLK: The songstress has mastered the genre
Although not a cross-over artist of any stripe (she remains fiercely grounded in her folk roots), Rusby has curated such a rich and accessible catalogue of songs over fourteen albums that her appeal is no longer limited strictly to a folk following.
Rusby first received critical recognition when she was nominated for the Mercury Music Prize for her second album Sleepless in 1999.
Unsuccessful but unruffled, Rusby greeted the new millennium with a brace of awards in 2000, winning both Folk Singer of the Year and Best Album for Sleepless at the BBC Radio 2 Folk Awards.
The songstress' star has continued to shine after nearly two decades and over a dozen albums.
Her YouTube channel recently surpassed a quarter of a million video views and has 2000 subscribers.
The numbers are more remarkable when you consider how the singer has purposefully dodged the media spotlight for years.
Her triumph at the BBC Folk Awards 2000 and her 1999 Mercury Prize nomination garnered her mainstream attention,leading Rusby to be courted by the big-money men.
However, Rusby emphatically rejected the opportunity to cut a pop album when record companies began knocking on her door.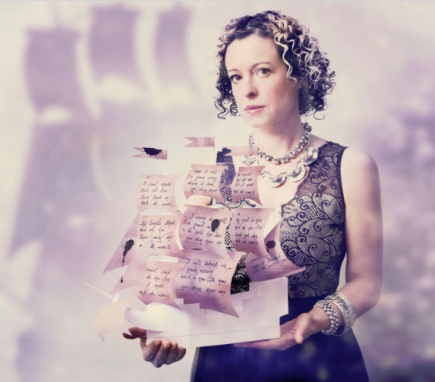 TOUR: The singer will soon be working her magic in front of fans in Stockport
She said: "I'm from a strong, close family in a small village just outside Barnsley: that whole celebrity, music chart, be as famous as you can hullabaloo is so far from the things I care about in life.
"For me it was the worst idea in the world!"
Rusby stayed true to herself and her music and was rewarded with further accolades at the BBC Folk Awards, winning Best Original Song for Who Will Sing Me Lullabies in 2002, and Best Live Act in 2006.
A collaboration with Ronan Keating also saw Rusby breaking into the UK Singles Chart when their duet All Over Again peaked at no. 6 in June 2006.
Most recently, BBC DJ Simon Mayo featured Rusby's 2003 hit Underneath the Stars in his list of '20 Most Played Folk Songs Since 2000'.
It is without doubt that Rusby, or the 'Barnsley Nightingale' (as the singer is known to fans), can be assured of a warm and rousing reception on her upcoming tour.
*Kate Rusby plays at the Stockport Plaza on Friday, May 12. She will later play at Bridgewater Hall, Manchester on Friday 22, September. You can buy tickets HERE.