Greater Manchester Fringe Festival kicked off yesterday, playing host to the freshest in contemporary theatre and performance in venues all across the city.
Fringe festivals are now a global phenomenon following the prestige and influence of Edinburgh Festival Fringe, a Mecca for artists and performers.
Now the festival has descended upon Manchester, residents can expect to find the weird, wacky and wonderful all in equal measures.
At the festival launch MM caught up with performer and co-creator of FoolSize Theatre Joanne Tremarco to chat about her upcoming show Women Who Wank which is set to take stage at The Kings Arms in Salford tonight.
The comical and dynamic one-woman show has been touring for three years with over 100 shows, taking Joanne all over the world with her Fool-style theatre.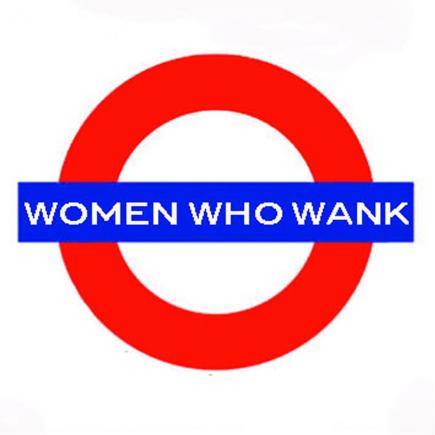 FLYING SOLO: The one-woman show is set to take the stage at The Kings Arms in Salford
Working with the audience and producing material largely through improvisation, Women Who Wank seeks to unveil the power of female sexuality at the same time as mocking our disconnection from it.
Joanne, a 33-year-old Liverpudlian, said: "Every show is different because it starts with the audience as I begin to work and riff.
"It arrives from just meeting people under this title Women Who Wank. Some people think I am going to live masturbate on stage as they don't know what to expect!
"I don't take my clothes off but it is me working with what could be happening in people's minds and what happens beyond our judgement, who we are as sexual beings or non-sexual beings, and how the energy of sexuality is spiritual and a place imagination and our physical body meet."
Both the show's title and subject matter suggest a challenge to social norms where female pleasure and sexuality is all too often shunned or rejected.
The simple notion of autonomous sexual gratification for women has long been a taboo subject, perhaps because it denies the male as dominant 'pleasure-giver,' or maybe it is just too 'icky-sticky' for people to feel comfortable discussing.
Either way, Joanne creates a performative discourse which is 'sharp witted but not attacking,' using humour and sensitivity to push the boundaries of social acceptability.
"I don't want anyone to feel uncomfortable and look ridiculous, I am the person you pin all your judgements on. It's not the audience," she said.
"I want the audience to feel relaxed and laugh at parts of themselves where they identify with me, laugh at the ridiculousness of ourselves and our sexuality and condition, and shed things as much as we can.
"I would never call it a comedy. It is often funny but sometimes it's very tender. I am interested in power of sex and the politics of it. This incredible power that is our body and spirituality.
"We lack any sense of initiation and I remember finding that really hard for years and years and years.
"I remember being scared of my clitoris."
Joanne has been working as a 'fool' for 10 years, but the idea for Women Who Wank was conceived three years ago after her involvement in a show named the Penis Monologues.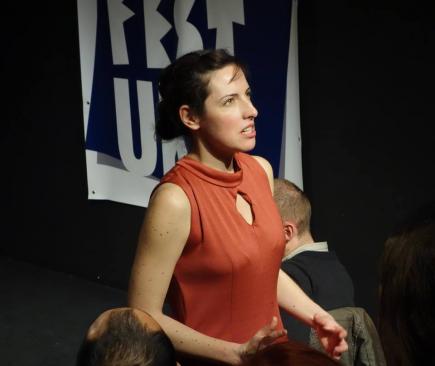 FINAL TABOO: Joanne has come a long way from 'being scared of her clitoris'
Reflecting on what she believed was the 'final taboo,' female masturbation became a springboard for further explorations into the human condition by way of improvised theatre.
Joanne explained: "I wanted to do a one-woman show as no one I know liked to do the level of improvising I do. I was much more comfortable in the unknown than the known.
"I get into a certain space. I have a ritual for preparation. I spend time reflecting on what it is that has made me decide to do the show.
"I really feel it and see it and feel this other part of myself through this ritual, like living in a dream world."
Women Who Wank begins this evening at 7.30pm and will be running throughout July. To get your tickets, click here.