Take Back Theatre's latest production, Ten Takes On How To Be An Ally, offers entertaining and enriching takes on how to stand together against injustice, in Manchester's newest open-air venue, Homeground.
Historically, many of those involved in protest have been directly impacted by the issue, but as social consciousness becomes increasingly mainstream, many involved in fighting injustices now do so as allies.
A collection of music, theatre and spoken word poetry, the script-in-hand performances touch on broader themes of racism, homophobia, and xenophobia, whilst also addressing more current political events including Matt Hancock's conduct and the crisis in Palestine.
Although not well-suited to British weather, outdoor events are a lifeline for the entertainment industry and HOME's new open-air venue at the Auto Trader Showground provides a comfortable space where audiences of up to 400 can enjoy socially-distanced performances.
Homeground boasts a range of independent retailers and a fully stocked bar, with food and drink served directly to your table throughout the performance.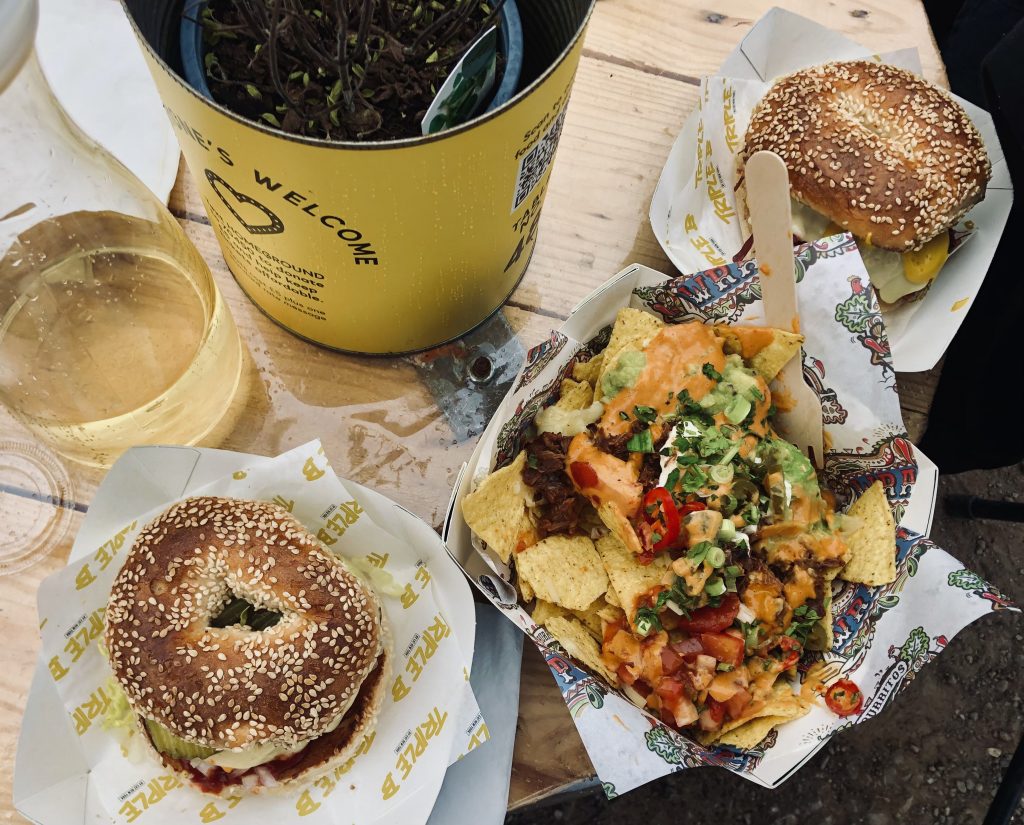 Founded in 2015 by actor Julie Hesmondhalgh, writer Becx Harrison, and visual artist Grant Archer, award-winning Manchester collective Take Back Theatre brings together artists from Greater Manchester and beyond.
Set in front of a drizzly Manchester evening backdrop, the show begins with an audio recorded performance by actor Sandra Cole, who was not able to be there in person.
A timeline of things white people have said to Cole in her lifetime, the performance features racist slurs and abuse; a striking and important piece.
The next performance is a light-hearted skit which feels a little bizarre following on from Cole's sobering performance.
Nevertheless, we move through a number of performances loosely centred on being an ally, hoping to start a conversation about a range of social and political issues.
A particular highlight amongst the performances is Nadia Emam's account of growing up British-Egyptian and learning to embrace her identity.
The performances do feel disjoined at times as their subject-matter largely differ but overall, the performances offer an entertaining societal commentary.
It is, however, disappointing that a show focusing on allyship in the wake of the enormous impact of Black Lives Matter, features so few Black faces.
Having said that, the company acknowledges its lack of diversity in its performance entitled "3 white theatre makers walk into a bar."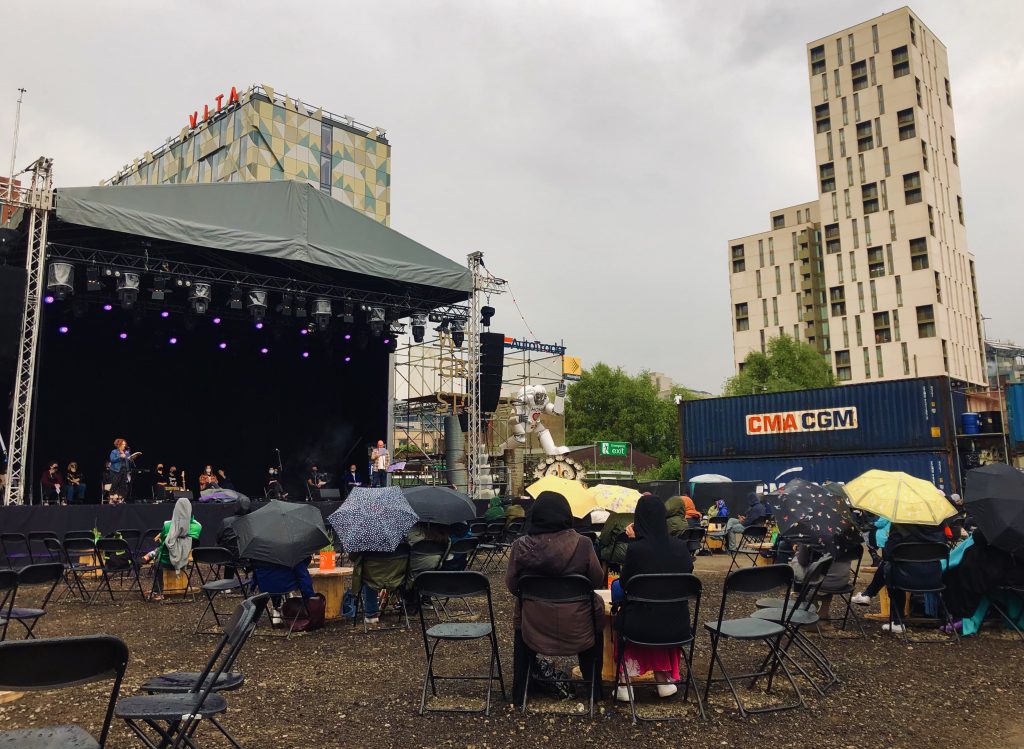 The range of themes covered were impressively broad but at times the performances struggled to move the conversation forward or offer new takes on the issues explored.
Overall, the production was a hopeful and entertaining commentary on specific social and political issues, and despite its flaws it was largely successful in rallying the audience towards collective action for change.