Sting's talents have led him to success in the world of film and music – but that doesn't necessarily mean he's capable of penning a hit musical.
The jury was therefore undecided on whether the show would be a hit or a miss when The Last Ship arrived at The Lowry in Salford.
It's now safe to say that the 66-year-old can add musical theatre to his seemingly never-ending list of feats.
The Last Ship initially received mixed reviews upon its maiden voyage, where it premiered in the US. However, it seems to have since found its sea legs after kick-starting its tour in the UK.
The production – which is inspired by Sting's experience growing up in the North East – focuses on the strain inflicted on a working class community when a local shipyard faces closure in the 1980s.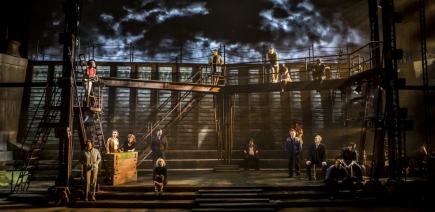 Admittedly the first few minutes are pretty frantic after the curtain opens, perhaps purposely so. While it's a shaky start, the pacing seems to find its feet between the second and third number.
It's around this juncture when the humour starts to seep in. The jokes and quips quickly prove to be a key ingredient to stop the action from becoming a little too heavy, not to mention that they are well timed and well delivered.
The gags are never in-your-face or unnecessary, but are instead subtle and full of local charm. While these might go down a little better in the land of the Geordies, they're still more than good enough to receive chuckles in Salford.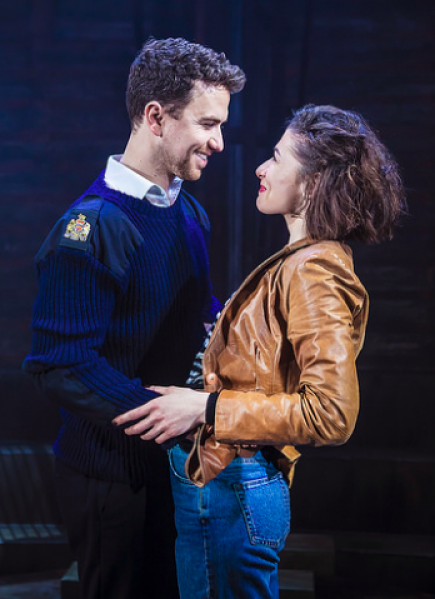 Meanwhile, the music – as most would expect – hits all the right spots. While it does have a distinctive feel of Sting to it, the songs are by no means designed to please only his biggest fans.
A particular standout is If You Ever See Me Talking to a Sailor, which is performed by the character Meg Dawson (Frances McNamee).
Meg acts as the love interest of the protagonist Gideon Fletcher (Richard Fleeshman), with the romance acting as a steady subplot rather than a breakaway storyline.
The trope of boy-meets-girl isn't exactly unchartered territory in the world of musical theatre, so it's refreshing that The Last Ship steers away from it. This, after all, is a production with an emphasis on real people and real struggles – not romanticised characters.
This is never more clear than in the show's closing monologue, which is empowering and enlightening. Without spoiling it, let's just say it's enough to reassure you that Sting had clear intentions when he sat down to pen The Last Ship.
*The Last Ship is showing at The Lowry, Salford, until Saturday, July 7. You can buy tickets HERE.