Unless you're lucky enough to be a new branch on the infamous Coppola family tree, establishing yourself as a young filmmaker is no small task.
But despite the limitations of pocket money budgets or modest student loans, there is always a new generation of filmmakers ready to bring innovative stories to the big screen.
Working to identify this raw talent is the BFI Future Film Festival, which provides a space for promising 16-25-year-old filmmakers to showcase short films at BFI Southbank in London.
The festival, which is in its 14th year, accepts international submissions across 10 categories and awards up to £15,000 in prizes to the winners.
Films must be less than 10 minutes long and have been produced within the last two years but beyond this, the scope for creative exploration is limitless. 
Aleks Dimitrijevic, the Film Academy Festival & Events Producer at the BFI, is determined to curate a festival that reflects the young audience it serves: "We were looking for people who are all across the UK, sometimes BFI festivals tend to be quite London-centric and our festival certainly takes place in London so we do tend to attract applicants from [there]."
"We are also looking for films that represent the diversity of the audiences, so not all films are set in London and deal with white teenage kids, but really unique stories from the different corners of the world that our audience in Southbank may not have had an opportunity to travel to, or hear loads about," she adds.
The festival goes even further to encourage young people to engage with film – it has assembled a team of submission previewers who are all in the same age bracket as the filmmakers.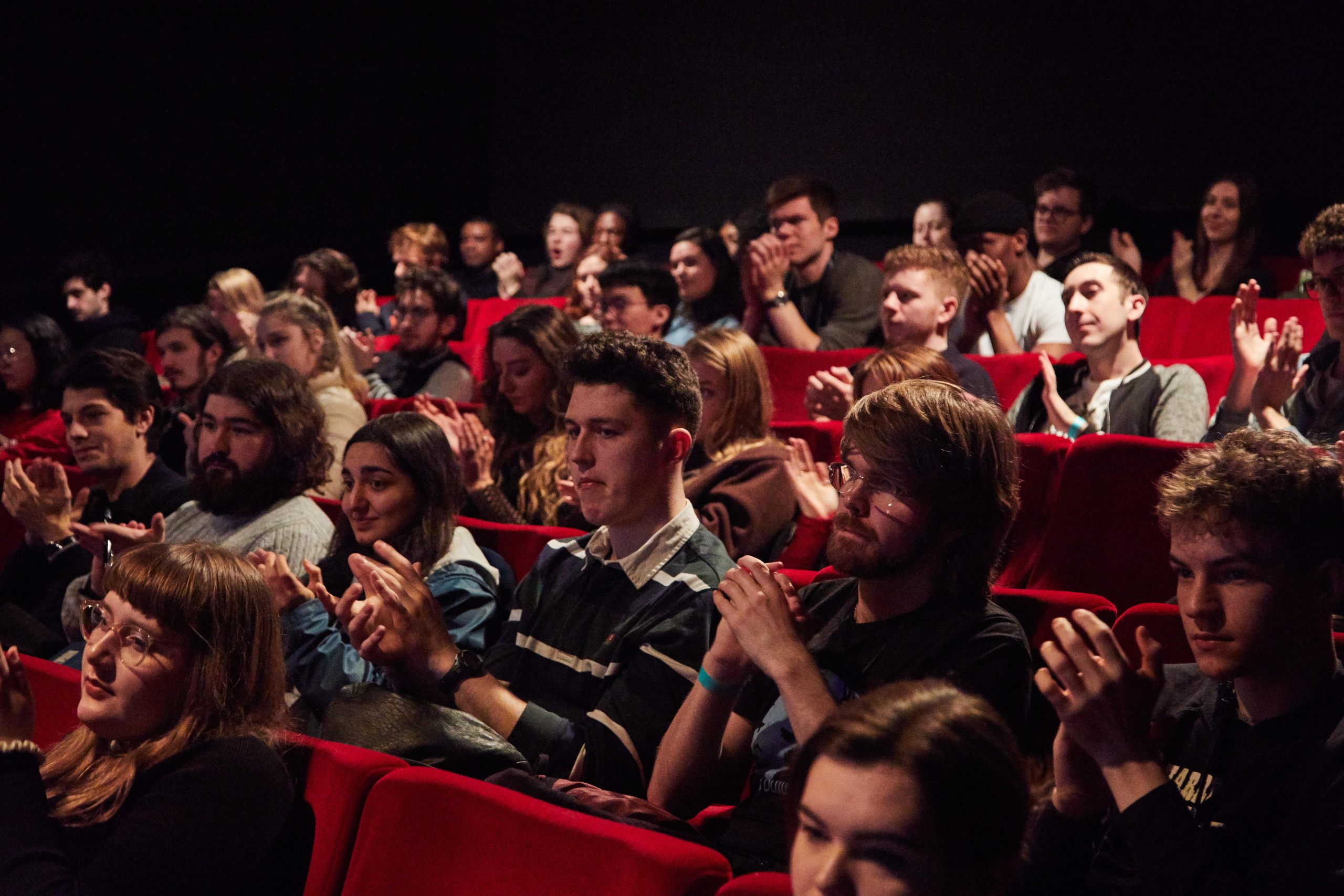 These individuals are assigned several films to watch in their own time, score, and review. Their scores form a long-list from which the shortlist is assembled by staff reviewers, and the festival programme is put together.
Lilia Pavin-Franks, 23, a submission previewer for the 2021 festival, believes that there is merit to a peer-review dynamic,
"As young people, we know what we want to see in the film industry and know how we want to see it progress" she tells me.
"There's also a lot more chance for diversity, as the younger generation are generally more committed to making that happen and understand the importance of getting your voice heard".
Filmmaking, like many other creative industries, will only be truly diverse when it bridges the socio-economic gaps that exclude marginalised filmmakers.
In a 2019 LSE Report, Race and Ethnicity in the UK Film Industry: an analysis of the BFI Diversity Standards, Dr. Clive James Nwonka analysed 235 feature films made between June 2016 and March 2019 against BFI Diversity Standards.
Dr. Nwonka found that only 40% of productions satisfied the criteria for ethnic diversity in the workforce, compared to 71% for gender. He also notes that ethnic minority individuals were twice less likely to receive crucial mentoring roles within the industry, and three times less likely to gain a crucial first job. In order to produce unique and original films, the workforce must accurately represent the society it aims to portray.
To ensure that unique stories make it into the programme, the festival makes a laudable effort to ensure that filmmakers from low-income backgrounds or minority communities, who may not have access to the same resources as other young filmmakers, are not ruled out by the selection process.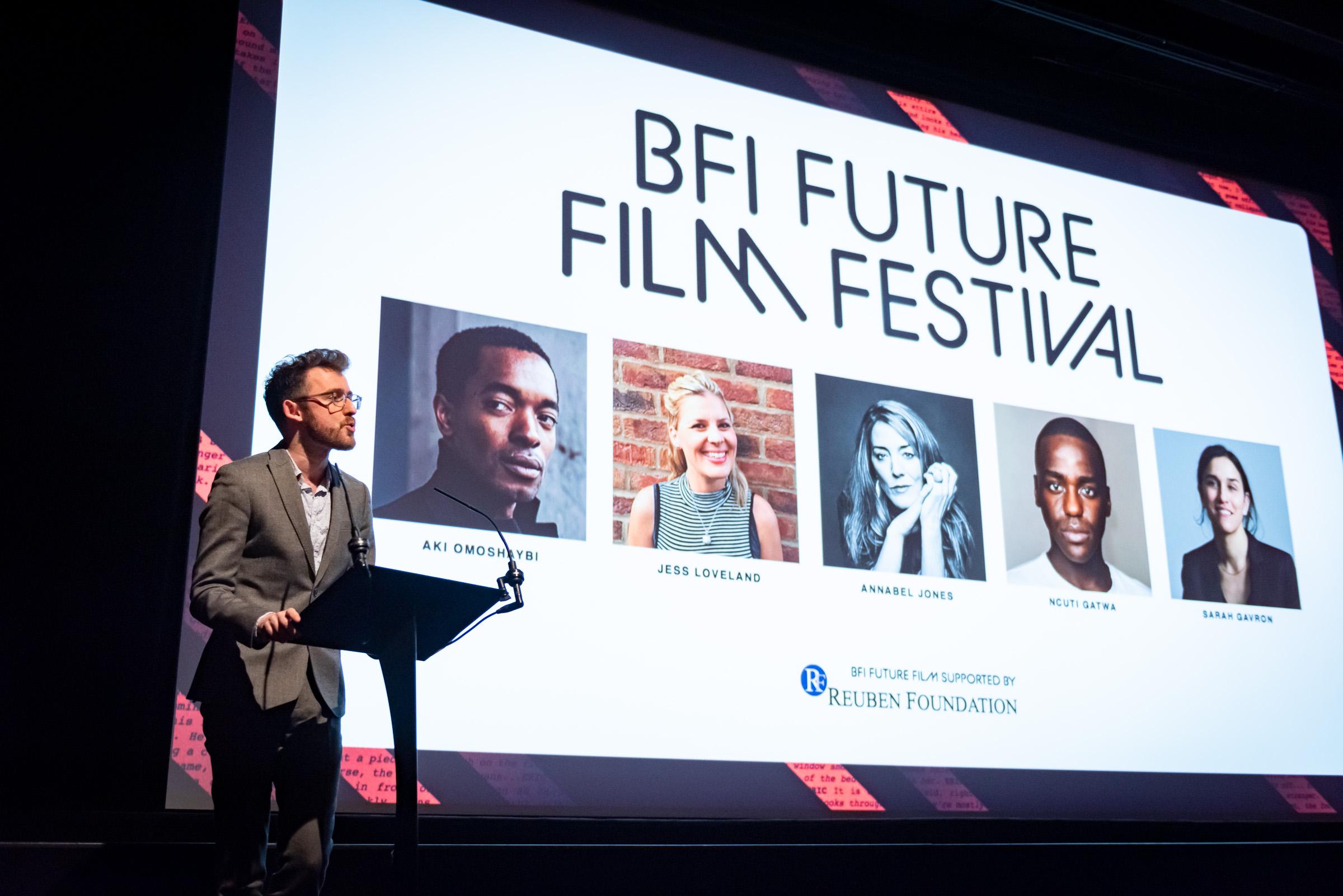 "We don't choose films based on production value or what your budget was when you were making the film, it's based on interesting concepts, ideas, and unique stories that we haven't heard before," says Aleks. She also explains that submission previewers undertake training to carry this out effectively. 
"The subtitles have to be legible, we have to be able to hear what the characters are saying on screen and be able to see them but, aside from that, we would never choose a film based on how it looks and how 'jazzy' it is, but more on stories and making sure they reflect the diversity of our audiences internationally, and that they're unique stories".
So if state of the art equipment and an Adobe Premiere Pro subscription won't increase the chances of a young person getting their work noticed, then what makes a strong Future Film Festival submission?
"It depends on the sort of film it is," says Lilia. "If it's a unique approach, that's going to attract my attention. So if you have an innovative way of discussing matters close to young people or current society, then that's going to stand out".
"If it's more plot-driven, I'm looking at pacing, tone, script, but if it's more experimental then judgement is based around aesthetics, what the visuals are getting across, and how successfully it does that. But even with a low budget film, it's easy to spot those with care and passion and those without any," she explains.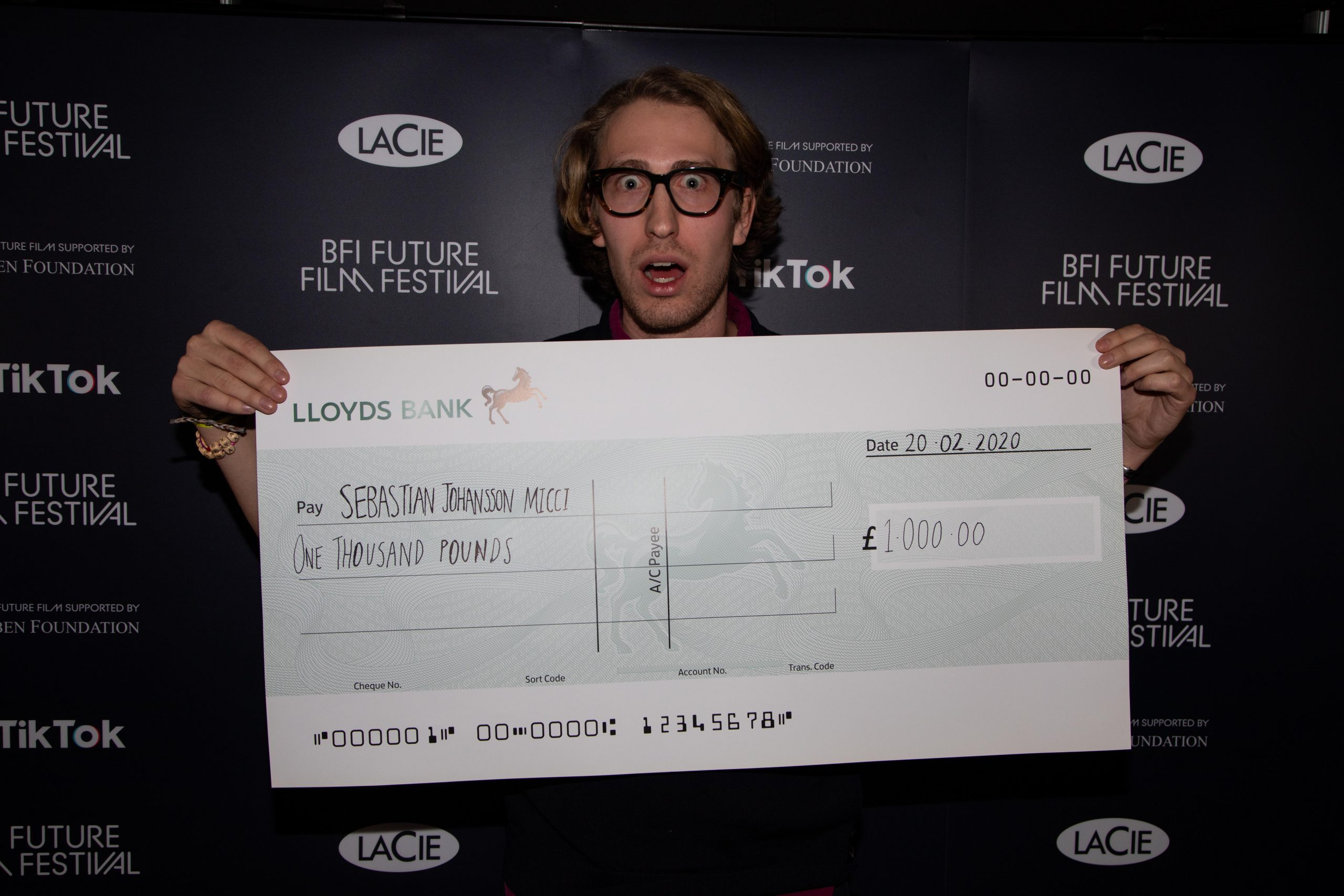 "Overall, this is a chance for someone to start a career so you want to see potential, you want to be excited by what a filmmaker is putting out there and what they could have to offer in future projects". 
The festival understands its demographic and is not afraid to move with the times. This year, it will introduce a Best Micro Short category to acknowledge the new kind of films that young people are creating on social media platforms.
"In recent years we've started receiving submissions of really short films, with the growth of social media platforms like Snapchat, TikTok, and Instagram videos. We wanted to introduce a category honoring them, especially because our main sponsor for the festival last year was TikTok," says Aleks.
With 41% of TikTok users falling into the 16 – 24 age bracket, this is an innovative way to engage the festival's target demographic. "There are new kinds of films that young people are making and we want to be able to give them their own category to be able to consider them against each other, not against different, more traditional sorts of films" she adds.
By ensuring that every type of young filmmaker has their own space within the festival, it is helping to hone a new generation of original storytellers who make the best of the resources at their disposal and learn to believe in their ability. 
For filmmaker Charlene Jones, 23, who won Best UK Short Film (19-25 category) in 2019, the festival offered her recognition that she is good enough for a career in film. Charlene, who studied filmmaking at Manchester Metropolitan University, won the award for her documentary Henceforth, which shares an honest account of grief and loss from three siblings, as they reflect on the death of their parents.
The festival also provided a great foundation for Charlene's career and gave her invaluable insights into the film industry: "In terms of access, winning the award was definitely great. You meet new people who are part of the film industry already who can give you advice, ultimately I think it's one of those things where, if you're not a part of the industry, you don't know how to navigate it". 
For any budding filmmakers who may feel too inexperienced or amateur to submit their film, Charlene says "It's essentially a confidence thing, and even if you don't have confidence, why not just submit it? You might as well just do it because you [never] know what's going to come of it".
After some encouragement from a University tutor, she submitted her film on a whim, approximately 5 minutes before the deadline, and the rest was history. 
The BFI Future Film Festival submission deadline is Friday August 7, visit the BFI's film freeway page for information on how to apply here.