With countless films available across several streaming services, MM picks out ten thrillers on Netflix in the UK that should provide escapism, excitement and a distraction from the monotony of lockdown.
Jaws (1975)
Steven Spielberg practically invented the modern blockbuster with 1975's Jaws, which was the highest grossing film of all time until Star Wars came along two years later.
Now a cornerstone of pop culture, Jaws remains a brilliantly effective thriller. Though the mechanical shark looks dated, it is used brilliantly, becoming a terrifying villain. Its attacks on the people of Amity Island are suspenseful and showcase Spielberg's unique ability to handle a set piece.
Great central performances from Roy Scheider, Robert Shaw and Richard Dreyfuss provide the film with weight, while the inaction of Murray Hamilton's economically-driven Mayor Vaughn makes him an alarmingly recognisable political figure.  
Reservoir Dogs (1992)
RESERVOIR DOGS (1992)

Cinematography by Andrzej Sekula
Directed by Quentin Tarantino
More shots in the database: https://t.co/vOgjSIKASm pic.twitter.com/NxR3EpEglh

— One Perfect Shot (@OnePerfectShot) February 2, 2019
Quentin Tarantino burst onto the scene with his 1992 debut, which follows a group of thieves whose planned heist goes horribly wrong.
Several Tarantino trademarks are here from the start: snappy dialogue, non-linear storytelling, a jukebox soundtrack and pop culture references, but this is more restrained than anything that has come from the director since.
With the action restricted to few locations and a 99 minute run-time, Reservoir Dogs is a taut and efficiently told thriller that has deservedly become a crime classic. It's a fascinating look at a pre-stardom Tarantino.
Breakdown (1997)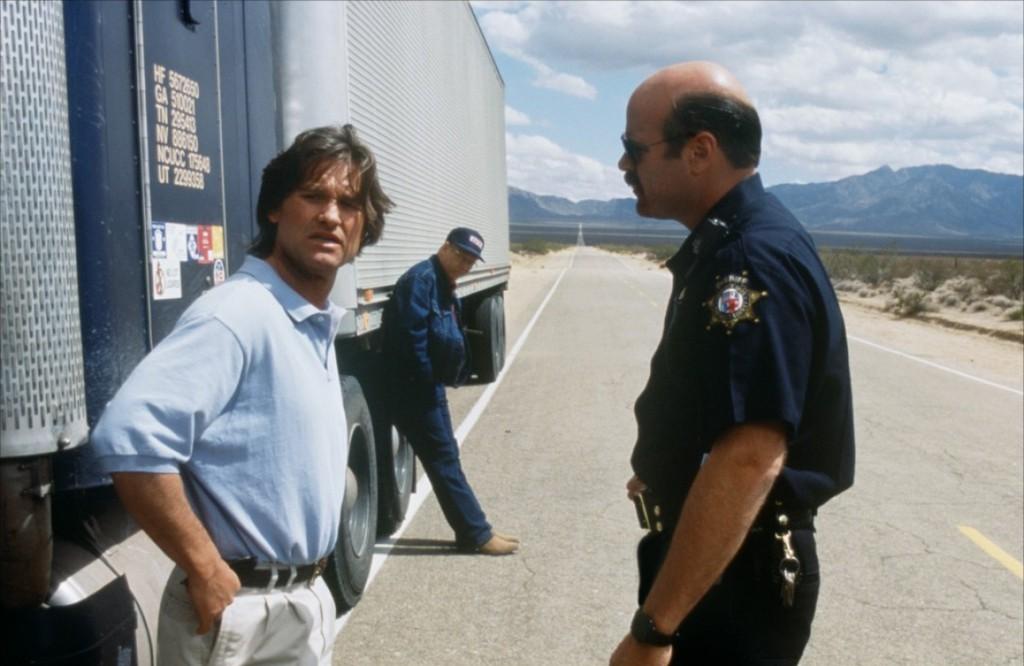 A moderate success on initial release in 1997, Jonathan Mostow's lean thriller Breakdown is an excellent '90s B-Movie that packs plenty into its 90 minutes.
Kurt Russell stars as Jeff Taylor, who driving from Boston to San Diego with his wife Amy (Kathleen Quinlan) when their car breaks down in the New Mexico desert. A passing trucker offers to take Amy to a nearby bar to call for help. However, once Jeff arrives at the bar, Amy is nowhere to be seen.
It's a remarkably simple and quickly told set-up, after which Mostow lets an unpredictable and story unfold in excellent fashion.
Though it builds to a mildly preposterous conclusion, Breakdown is an old-fashioned, stripped-back action thriller, held together by a fantastic movie star turn from Russell.
Training Day (2001)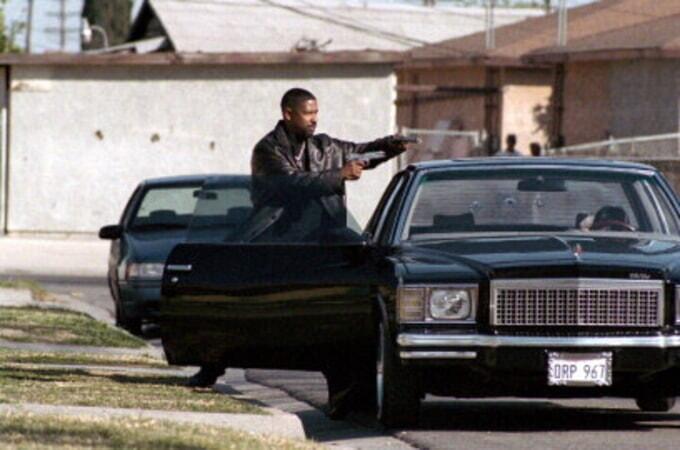 Denzel Washington won his second Oscar for his portrayal of LAPD Detective Alonzo Harris in Antoine Fuqua's tough police feature.
Oscar nominated Ethan Hawke co-stars as young officer Jake Hoyt, who spends his 'training day' on the narcotics unit with Harris, as the two men patrol the streets of South Central Los Angeles.
Washington thrives in a bombastic role, producing one of the defining performances of his career, while Fuqua manages to balance the film's interrogation of corruption within the police force with slick action and a quick-moving story.
The Town (2010)
A gritty Boston-set crime thriller, Ben Affleck's second feature as director is his best work to date.  
Affleck also stars, playing the leader of a gang of thieves, who has developed romantic feelings for somebody connected to a previous heist, which begins to get in the way of his future 'work'. All the while, the F.B.I are committed to bringing his crew down as they plan another ambitious score.
With standout, realistic action scenes and fully realised believable characters, The Town feels rooted in real life, while its excellent ensemble cast, which includes Rebecca Hall, Blake Lively, Jon Hamm, Pete Postlethwaite and an Oscar nominated Jeremy Renner, elevate the drama.
Prisoners (2013)
"Gripping" and "absolutely riveting." @RealHughJackman #JakeGyllenhaal #Prisoners #Friday http://t.co/SsDk5uUa19 pic.twitter.com/01fiGzSo09

— Warner Bros. Pictures (@wbpictures) September 17, 2013
French-Canadian director Denis Villeneuve made his English language debut with this excellent and chilling film about the abduction of two young girls in Pennsylvania.
Villeneuve's expert direction keeps intrigue in the story over the almost two and a half hour runtime, while Roger Deakins' sumptuous cinematography, which creates a harrowing and gloomy mood, was deservedly Oscar nominated.
A talented ensemble cast includes Jake Gyllenhaal as a detective and also features turns from Viola Davis, Paul Dano, Terrence Howard and Mario Bello. Yet, it is Hugh Jackman who steals the show in a career-best performance as the father of one of the abducted girls.
A gripping and disturbing crime thriller, Prisoners shot Villeneuve to stardom in Hollywood.
Gone Girl (2014)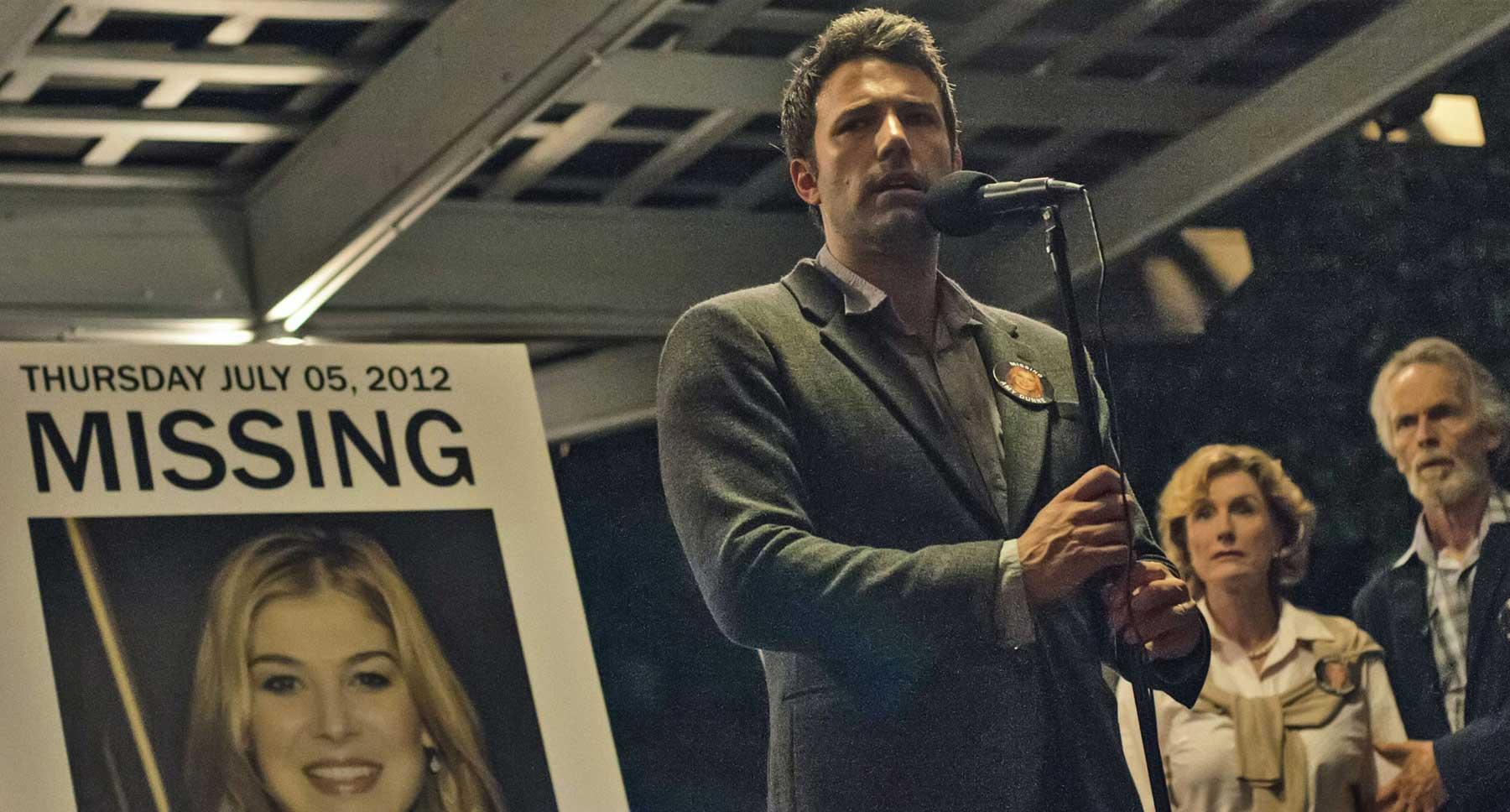 Gillian Flynn's best-selling novel was adapted into this dark, stylish and twisty thriller by David Fincher back in 2014.
Ben Affleck and Rosamund Pike are both on excellent form as married couple Nick and Amy Dunn, whose 'perfect' life is thrown into turmoil when Amy goes missing and Nick becomes the prime suspect in her disappearance.
Fincher is the perfect director for the source material, as he imbues the film with a beautifully slick aesthetic and allows each character's story the space to develop.
A fascinating look at the nature of relationships, public perception and the role of the media, Gone Girl is an excellent modern mystery.
Nightcrawler (2014)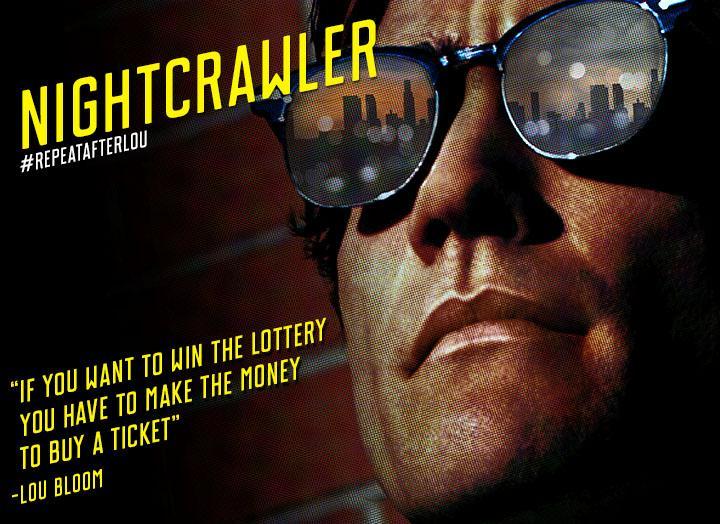 The media is also at the heart of Dan Gilroy's directorial debut, which stars Jake Gyllenhaal as Lou Bloom, a cameraman who trawls Los Angeles at night, recording violent events to sell to news outlets.
With shades of film noir, Nightcrawler is a scintillating thriller with an extraordinary performance at its heart. Boasting some of the finest set-pieces of recent years, the film has extended periods of incredible tension, while dealing with the weighty themes of journalistic ethics and consumer demand.
With Gyllenhaal at the peak of his powers and falling in his greatest run of films to date, Nightcrawler is a sublime film with plenty to say about modern America.
El Camino: A Breaking Bad Movie (2019)
Tuned in to the road ahead. #ElCamino: A Breaking Bad Movie comes to @Netflix and select theaters October 11. pic.twitter.com/IEwHjaQ9Q4

— Breaking Bad (@BreakingBad) September 23, 2019
Granted this one will only work for those who have seen all 62 episodes of Breaking Bad (luckily they're also on Netflix and you should have watched them by now), but El Camino is a beautifully shot and expertly paced pulp thriller, which is a welcome return to Vince Gilligan's murky world.
Aaron Paul is sublime once again as Jesse Pinkman and the film crucially doesn't sully the series' fine ending, instead wrapping Jesse's story up nicely in a well directed and nervy couple of hours.
Uncut Gems (2019)
Sandler. Safdies. 'The Stranger.' Ring in 2020 with @BillyJoel and the final trailer for "THE BEST MOVIE OF THE YEAR," #UncutGems.

Now Playing in Theaters Everywhere pic.twitter.com/Q3FwNuVT1r

— Uncut Gems (@uncutgems) January 3, 2020
Adam Sandler is fantastic as compulsive gambler Howard Ratner in this Netflix Original thriller from indie studio A24 and directing duo Josh and Benjamin Safdie.
One of 2019's best films, Uncut Gems features a career best performance from Sandler and is an unrelentingly tense thriller, which catches a man in the clutch of addiction, paints New York City in a new and vibrant manner, and concludes with one of the most gripping finales in years.
The film, which received a glowing review from us in its brief cinematic release last autumn, has cemented the Safdies' place among Hollywood's most exciting filmmakers.
All films available on Netflix UK at time of publication
Header picture courtesy of 20th Century Studios, with thanks.