His name may sit alongside those of dancing dogs in the list of Britain's Got Talent winners, but dismiss pianist Tokio Myers as yet another novelty act at your peril.
Performing his unique set at Manchester's haunting Albert Hall, a former chapel, the 33-year-old Londoner – real name Torville Jones – sent the audience into raptures with his contemporary twists on classical music mainstays.
If you've ever wondered what sort of music Claude Debussy and Ed Sheeran would have made had they been alive at the same time, Myers has the answer. Fusing Debussy's Clair de Lune and Sheeran's Bloodstream with a thundering percussion accompaniment earns him the loudest applause of the night.
In fact, it was this medley that saw him single-handedly bring David Walliams, Alesha Dixon and Amanda Holden to their feet during his first audition for the TV talent show.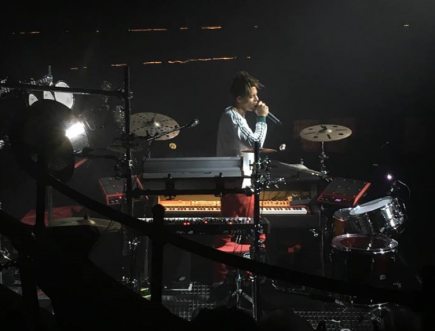 BGT WINNER: Myers won the ITV talent show in 2017
The cramped stage seemed to be swarming with enough keyboards and drums to equip the whole of Manchester; it was astonishing that there was any room for one-man-band Myers. However, having so many instruments at his disposal clearly took its toll, as halfway through the show he reclined on one of the pianos for a couple of minutes, saying nothing to the crowd.
It was only when they started shouting his name that he appeared reinvigorated by their enthusiasm. It was a rare – welcome, even – moment of tranquillity from a performer who marked the end of every song with a jubilant drumstick thrust towards the heavens or wild applause directed at his adoring public.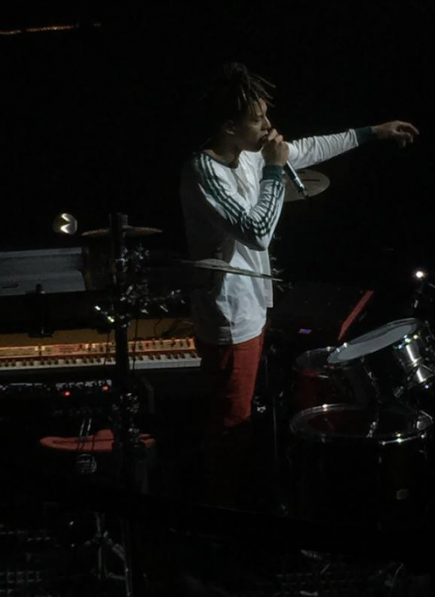 APPLAUSE: The musician received a standing ovation
Admittedly, there were moments when Myers, hammering away at the cymbals or crashing out a melody on the steel drum, was reminiscent of an over-excited child who had been given a new drum kit for Christmas. When it became difficult to hear his incredible piano playing over it, you secretly hoped that his parents would barge on and confiscate the offending percussion.
Nonetheless, the audience were left in no doubt that they were watching a modern virtuoso, echoed by the epic standing ovation that greeted the end of the show.
Some talent shows winners may have faded into obscurity, but music fans everywhere should be dancing to the beat of Myers' drum for years to come.