Stretford dance group Superkidz proved they had the moves last Saturday when they were crowned winners of The Printworks Street Dancer competition.
The movers and shakers, aged between 10 and 15, beat eight other hopeful groups in front of a live Manchester audience.
The group have received the grand prize of £1,000 as well as an iPod and the highly coveted Street Dancer trophy.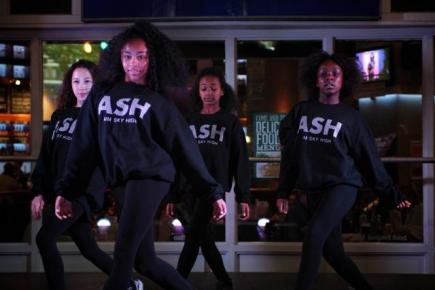 MOVING ON UP: Superkidz has dancers aged between 10-15
Christina Taylor, choreographer of Superkidz, said: "We are absolutely delighted that our team won the competition this year. They worked very hard to prepare and we ensured we took on the judges feedback, which we know will be of great use for the future."
She added: "Performing in The Printworks and winning has been a massive confidence boost for the children."
The competition was judged by superstar choreographer Kenrick Sandy, the lord of the dance behind the 2012 London Olympics.
Kenrick has had an illustrious career in dance and has worked with Madonna, Kylie, Dizzee Rascal and One Direction.
He said: "The level of talent on the day was hugely impressive and I was wowed by the performances, especially by Superkidz."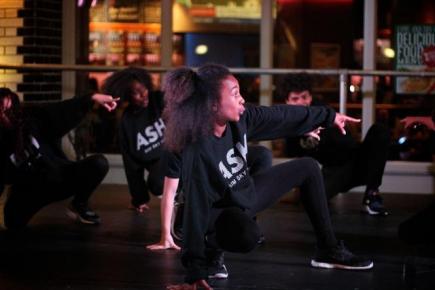 GETTING DOWN: The competition was judged by lord of the dance, Kenrick Sandy
Kenrick performed at the event over the weekend, and live music was performed by ASPIRIT, a singing duo from Stockport.
Fred Booth, The Printworks Centre Director, said: "It has been an exciting competition and we have been exposed to some exceptionally talented dancers from Manchester.
"Superkidz delivered a great standard on Saturday. We hope the prize will allow the group to continue their dream."
Images courtesy of The Printworks, with thanks