Daring Manchester filmmakers are to begin filming their psychological thriller in the heart of the city – on only a £2,000 budget over two days.
The short film, 2:AM, which is inspired by the thrillers of David Fincher and Alfred Hitchcock, will explore the morals of four people upon discovering a gruesome murder.
The project is a collaboration between Genesis Flux and Sweet As A Productions, and will be directed by Chris Cronin and written by Jules T-Smith.
"Chris and I were chatting about his concept, where he wanted a diner, a murder and a twist at the end," said writer and executive producer Jules.
"He'd been working on finding a writer, but it just wasn't getting there. I offered to give it a go, and five days later we had our draft."
Currently in pre-production, the funding page has managed to raise more than £2,000 already and although the film is intended to be released online in October, Jules would ideally like to raise £5,000.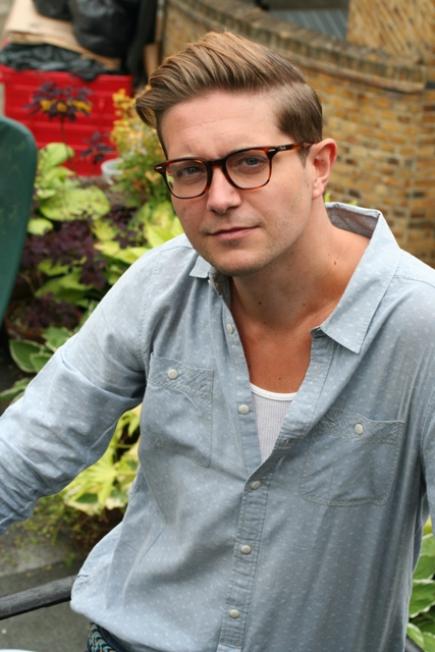 (WHAT'S THE STORY) MORNING GLORY? Jules T-Smith is writer and executive producer for the film
The funds will go directly into making the film the best it can be, and creating a more pleasurable experience for cast and crew.
"We've had incredible support from industry people and some lovely celebrities," reveals Jules.
"Arlene Phillips has donated, so has the actor James Dreyfus – we've had a really nice response."
However, the response from fans has been somewhat lacking.
"We specifically went in and offered the majority of our funding as £5 donations, and I've been really surprised that few people have taken those up," shared the writer.
"Supporting the arts is wonderful, and I hope it's something more people will get involved with."
A RED Scarlet camera, decent location and costumes that 'come from a higher end of charity shop' are on the cards, as well as food that doesn't resemble Oliver Twist's gruel.
Director Chris Cronin is used to working on a tight budget, after his short Sophie's Fortune, in which he transformed a Yorkshire forest into the Amazon with just £2,000 – which is when he came to the attention of his future film partner.
"What he did was so brilliant," said Jules, "is he's one of those directors that doesn't see budget as being an issue. It's been so great working with Chris.
"It's a privilege to be able to work with him. I think he's going to be the next big thing in the UK.
"His work speaks for itself – it's so imaginative and interesting. It's been really fun to develop something from the ground up with him."
With the UK film industry often churning out hundreds of thousands of pounds in production, it's a change to see a film shot on such a tight budget.
"I've been involved in films that have overspent, and cost a lot more money than they should have and made a massive loss," Jules told MM.
"For film-makers, that's a really hard thing – as soon as you've got a flop, there's a massive problem with raising money for the next project.
"Personally, my view is that there's no point in making a movie that's going to take in more than you pay."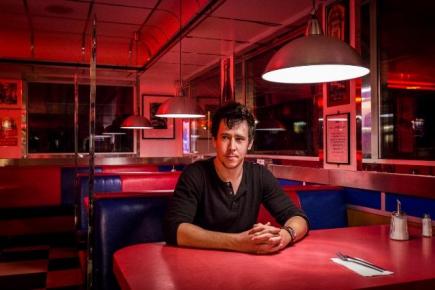 LIGHTS, CAMERA, ACTION! Chris Cronin is the director of 2:AM
This intensive project will be shot over two days, which to some may seem an impossible task – the writer, however, prefers to think of it as 'optimistic'.
"Optimism is what the film industry's based on," he laughed.
"It's the best industry, I love it. It's something I've always wanted to work in, ever since I was ten years old. It takes a lot of hard work, but it pays off.
"When an audience first sees your movie, and they just get what you've done, to me that's worth all the sleepless nights and not having enough money to buy milk."
Anyone wanting to help fund 2:AM can visit their Ideas Tap page here. The team start shooting next week.
Image courtesy of Vimeo, with thanks