Ian Fleming's Chitty Chitty Bang Bang is given a remastered production of homecomings, marvel, genuine fright and the odd dash of flamboyance at The Lowry.
The homecoming, of course, is the return of Salford-born funnyman Jason Manford.
The comedian spearheads the show with a faultless, loveable and relatable performance as Caractacus Potts.
Meanwhile the centrepiece, Chitty Chitty Bang Bang itself, is much more than just a nucleus for the actors to perform around.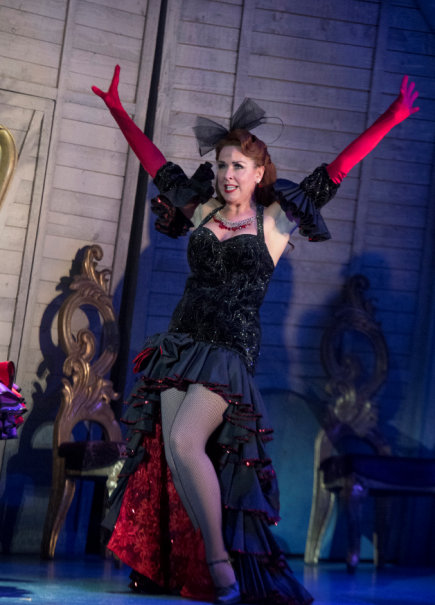 REMASTERED: The production is in town until January
In actual fact, it is a hydraulically-flying marvel to behold, which continually wows the audience throughout.
So, credit where credit is due to the highly-skilled production team.
The genuine fright comes from the terror heard in the voices of children – not to mention adults, too – around the theatre every time the ever-lurking and villainous Childcatcher (Jos Vantyler) enters the fray.
And the sprinkle of flamboyance comes from the hilariously over-the-top antics and genteel joke-spouting Vulgarian duo Boris and Goran (Sam Harrison and Scott Paige).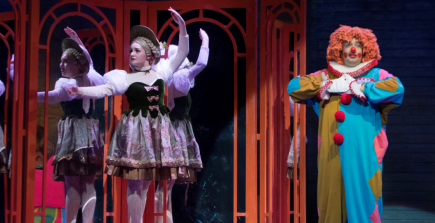 FUN: There's plenty for the whole family to enjoy
With clever trompe l'oeil through the usage of projectors, the audience is whisked scene-to-scene throughout this children's classic of 'Britain versus evil doers'.
Propaganda-heavy?  Yes. But what are you going to do?
On this night, there was sadly a brief hiccup in scene three involving a sound malfunction,
Despite this halting the action for 15 minutes, the overall show was a roaring success filled with nostalgic songs, all-round great performances and mesmerising choreography.
Actress Claire Sweeney also deserves a shout out for nailing her high-heeled samba solo.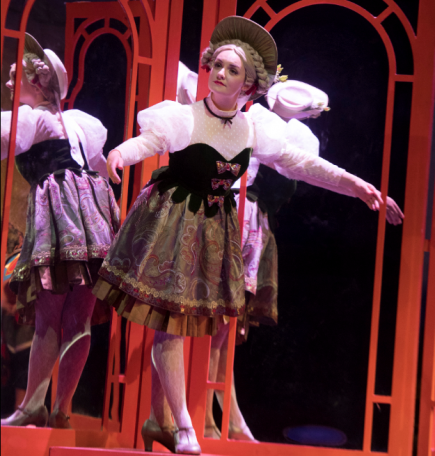 ALL-STARS: The cast brought their 'A' game
Other leads that invigorated the show included vocally-gifted Charlotte Wakefield as Truly Scrumptious and dynamic comedian Phill Jupitus as Baron Bomburst.
To conclude, the Lowry's production of Chitty Chitty Bang Bang has all the ingredients for a fabulous family day-out this winter holiday season.
Chitty Bang Chitty Bang is showing until Sunday, January 15 at The Lowry, Salford.