Mancunians will be getting ready for a night of nocturnal partying and festival atmosphere as the city celebrates the best of its culture in the Northern Quarter.
Beginning as a quirky enclave and now full-blown hipster territory, the Northern Quarter has long held its own as the coolest part of the city.
And it's taking this a step further as Manchester After Hours, taking place on May 15, will get the area's arts venues, galleries, shops, restaurants and bars coming together in one big cultural mash-up.
One of the artists who will be performing is David Henckel of North West collective 0point3recurring.
"It's going to be an amazing evening of experimentation and playful interactions which will reveal new possibilities in familiar spaces and hidden gems around the Northern Quarter," he told MM.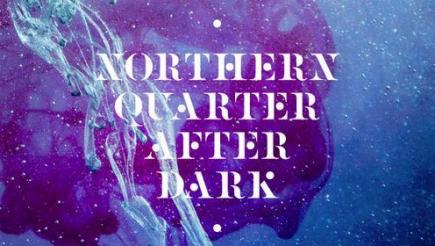 From live jazz at Matt & Phreds to a musical collaboration between street artists and the RNCM, as well as experimental sci-fi films, there are plenty of cultural happenings for the late night connoisseur.
Victoria Johnson, Marketing and Digital Manager at Manchester Craft and Design Centre, is thrilled to be involved in the upcoming events and be part of a city-wide celebration of creative activity in some often over-looked and unusual places.
"It has been fantastic to work across multiple venues in the Northern Quarter, which has so much energy and creativity happening on a daily basis," she said.
"This year we have no budget for the festival, so much of the activity has been done in kind.
"It has been a challenge at times with plenty of sleepless nights and strong coffee but with the success of this year we hope to build to a bigger festival next year."
Victoria is keen for people to experience cultural venues in extraordinary ways and showcase the wonderful work at the Manchester Craft and Design Centre.
"Forget everything you may think you know about craft and get ready to be wowed," she added.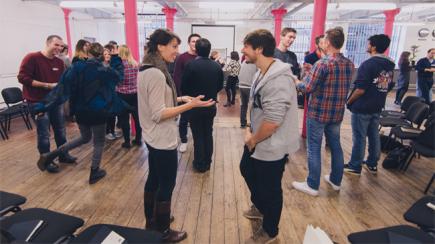 GROUP EFFORT: Manchester's Northern Quarter have come together to host After Hours
Leading up to the night, Redeye photography network are running a mass participation photo project around the Northern Quarter.
An online map which shows the NQ will be marked with points marked at 50 metre intervals and Redeye are inviting people to take photographs at these points to capture the feel of the area.
Photographs taken by participants of this public documentation will be exhibited at an outdoor projection throughout the night.
This projection will be part of the unusual sights and sounds that will fill the streets along with other experiences for people to take in.
At The Penthouse, artists Rosanne Robertson and Debbie Sharp will provide a live soundtrack to their evening exhibition Constant Sleepless Night.
The exhibition will be in the dark and will play on the heightened awareness of the other senses.
The Centre for Chinese Contemporary Art will host the talented Tash Wilcox, who designed Elbow's Asleep in The Back album cover, as she gives a live demo of her interactive wall in the current exhibition The Voice Currency.
Fred Aldous are making the selfie craze analogue as people can snap themselves in their photo booth before enlarging, distorting and experimenting before adding it to the wall of mug shots.

MASH UP: A number of events and acts will play on the night
The National Football Museum is inviting visitors to speak, shout, sing or whisper into a microphone and watch as a giant sculptural projection reacts to their voices.
The opportunity to host this exclusive 'living, breathing' sculpture comes as a result of the museum winning a national competition for museums at night.
Tactile Illusions vs Sonic Delusions will see North West collective 0point3recurring provide an evening of experimental audiovisual performance, exploring the relationships between physical objects and the spaces they inhabit.
Through sonic manipulation 0point3recurring will re-interpret and react to exhibition Tactile Illusions by MMU graduate and emerging talent Elizabeth Jane Winstanely.
Throughout the night they will turn the former Victorian fish market building into an innovative performance space, using the exhibitions sculptural items and artists descriptions to create a unique live immersive composition.
Photographer Tristan Poyser spied on Tactile Illusions one evening and captured animation footage of Elizabeth Jane Winstanley 's work at play and the animation will be showcased exclusively for the After Hours event.
For full listing and times of Northern Quarter After Dark events, click here.
Photography by Anne Louise Kershaw and art by Debbie Sharp, with thanks.