Bella Latham – aka Baby Queen – delivered a show filled with colour and energy at Manchester's Academy 2 last night on what was the seventh gig of her Quarter Life Crisis Tour.
Alongside hits from her EP Medicine and her mixtape The Yearbook, Latham played the entirety of her new album Quarter Life Crisis ahead of its release hours later.
Five singles had been released prior to the show, but fans belted out the relatable pop lyrics all night in what was a spectacular concert in an intimate venue – perfect for the packed out crowd.
Despite a long queue in the rain and cold, support act Viji did an excellent job in warming up the crowd with a mixture of fast-paced pop punk anthems – layered with electric guitars and heavy drums – and soulful melodies.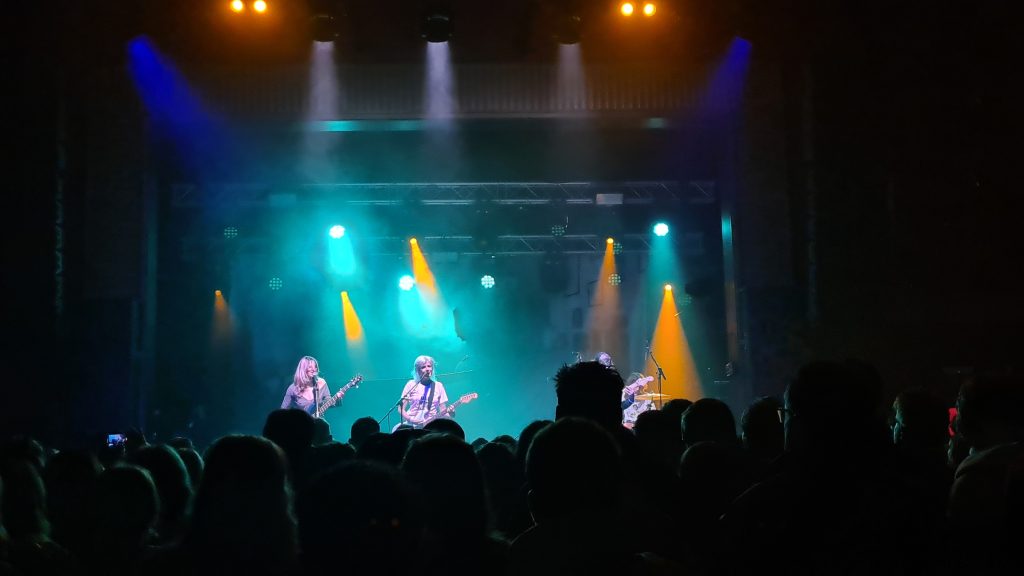 Latham began her set with shrieks from the crowd as she arrived, playing the albums' title track to set the tone for the evening – a collection of rebellious but honest choruses with distinct sense of self-awareness.
Despite her initially not feeling 100% in my interview with her that afternoon, Latham was on remarkably top form, embracing the fans with adoration.
Mid-way through, Latham claimed it was "the most important night of my life" and the occasion undoubtedly seemed one that both the fans and her will never forget.
Fans were given her full repertoire of hits with 'Dream Girl' and 'You Shaped Hole' notable fan favourites, with some extraordinarily loyal fans – who had been at every gig on tour so far – playfully throwing roses on to the stage in appreciation for Latham as their 'Dream Girl'.
Latham then moved on to some more deep and personal songs wrote about feelings of loneliness and being single, 'Love Killer' and 'Die Alone' considered that sometimes love doesn't always work out and feelings of sadness are completely valid emotions.
One particular lyric which stuck was "Somebody for everybody, nobody for me" – a change of tone from the more mainstream breakup or love songs you would hear regularly on the radio.
'Buzzkill' came next and had the best reaction of the night – a song from the Netflix show Heartstopper – where quite literally every single phone came out to film the performance.
The 'intimate' part of the show began with Latham finishing off a fan-requested tequila shot before playing 'A Letter I Wrote To Myself At 17' where she sang of tackling body dysmorphia, taking risks and believing in yourself, before 'Obvious' depicted life after leaving SA to kick start her music career.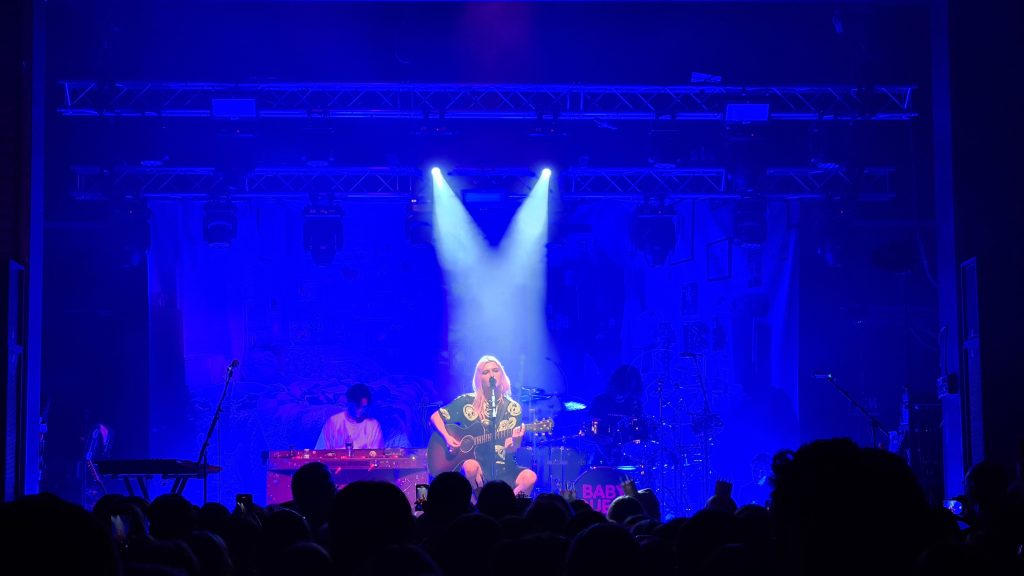 On a night just where her debut album was to release into the world just hours later, this felt like the audience was invited to a very symbolic moment in Latham's rising career.
In a five-song stretch, we heard 'Internet Religion', 'Dover Beach' and 'Raw Thoughts' – three of her most successful songs from her earlier works in a period which allowed fans to revel in the expansive guitar solos and euphoric atmosphere.
The 90-minute show fittingly ended with 'We Can Be Anything', the opening track of the new album.
After a night of screaming their favourite songs, fans took home the important message that truly anything is possible – directly backed up by the early success of Latham's music career.
Her debut album 'Quarter Life Crisis' was officially released at midnight and is available now.
Feature image: William Comish