Manchester isn't just a city with two huge football clubs and a reputation for producing iconic music bands.
Visit and you'll find it's got a thriving gaming scene, with no fewer than 11 land-based casinos. At one time, the city planned to host the UK's first super casino, but the plans fell through. 
Manchester gambles on, however, and online slots have lent a helping hand in the revenue gambling generates for the city, with players looking to try them or practise playing table games at online casinos where players can play online slots before they head into a brick-and-mortar casino and try their luck there.
The power of online slots
One of the reasons behind the popularity of gambling in Manchester has been the power of people playing online slots.
In general, online gambling has gotten more and more popular in the UK. As a leisure activity, it has become more accessible.
People who might never have set foot in a casino — perhaps because casinos had previously had a reputation for being the domain of only the wealthy — can now pay games and slots in the privacy of their own homes.
If they're on the move, or even if they don't fancy being at a computer, they can log into a casino website on their tablet or mobile phone and play there instead.
Online casinos allow people to learn how to play different games and perfect them before they visit a casino. In the relaxed environment of one's home, a person doesn't have the pressure of people standing around and observing them while they play.
It's also a safe environment and the online casino will transfer their winnings straight to their account.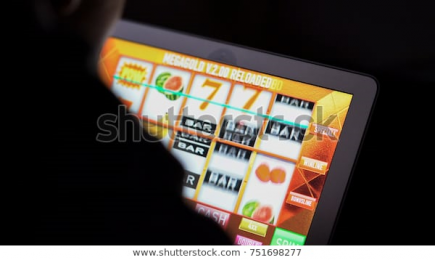 A growing industry
The industry continues to grow in Manchester. Recently, a major online betting company announced that it would be creating nearly 100 jobs in the city to support its main technological hub.
The company will boost its software development functions at is Manchester office and is also looking to hire people to support its network infrastructure.
The company is focusing on hiring graduates, so it's especially good news for young people in the area who have no major experience in the industry but would like to work in it.
New establishments are opening as well. Earlier this year, a casino opened up in Piccadilly Gardens.
The area has had something of a bad reputation, but Manchester City Council have been addressing this and have started to overhaul the area.
They've allowed the casino to move from City Tower to Wellington House to help raise the profile of the area.
At the time, the casino was receiving 1 500 visitors through its doors each week and the move suits both the council and the casino, the latter having expressed a wish to have been back on the side of Piccadilly Gardens it now is.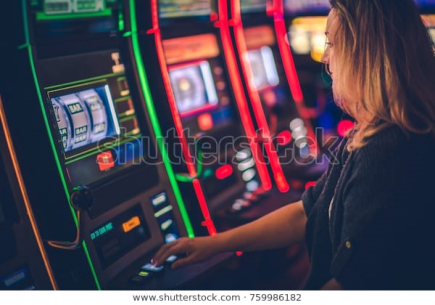 One of the main appeals of this new casino is its slot offering. The casino owns about 200 slots, which constitute the majority of the gambling machines in the establishment, but the new venue accommodates an extra 50.
These have proved popular with gamblers, allowing them to risk less money than they would if they were playing on the website of an online bookmaker. Jackpots are lower but so are the maximum stakes, too. They can play for longer and get more enjoyment of their time at the slots.
An older crowd, of around 45 to 50 years old, plays at the casino, so the owners are looking to attract younger players. They're trying to do this by offering digital games, refreshments and also the chance to watch live sport at the casino.
The existence of online slots has contributed to the popularity of the slots in this casino and other land-based ones.
Players can play online slots for free, identify the games they enjoy the most, practise playing them and then, once they're confident enough on the slot, venture into a brick-and-mortar casino on nights out and play them in the physical world for even more of a buzz.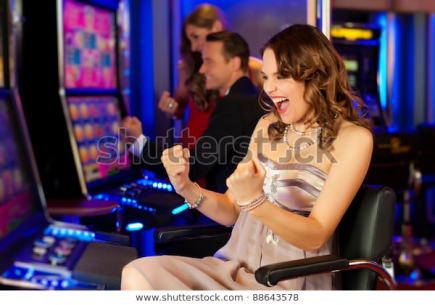 Why are online slots so popular?
It's no coincidence that online slots steal the show over traditional table games such as Poker and Blackjack. For one thing, they're more a game of chance, whereas table games require elements of skill or strategy.
With online slots, it's a question of learning what the different elements mean, which doesn't take long, and then paying for the spin and seeing what happens next.Players can just get down to playing.
The strategy and pressure to learn all the rules of table games places a psychological and emotional pressure on players that can make them less fun to play (unless you're a more serious gambler).
Then there's the payouts. Online casinos have different expenses to land-based ones andcan afford to offer higher payouts.
This is tempting to someone who doesn't have gambling experience. With just a spin of the wheel, they could be significantly richer than they were a few moments ago.
Players may also feel they have much less to lose, as online slots are, generally, quite affordable. You don't have to wager massive amounts as you do in table games (not only because the games may require them, but also because the player may wish to save face in front of other players or onlookers by betting a large amount — and also to conceal any cracks in their game).
Variety is the spice of life. Table games are, essentially, limited in their variety, whereas slots can be much more appealing.
They have different themes, different amounts of paylines and different jackpots, and they're incredibly appealing visually, thanks to some masterful work from the developers and designers. This all adds to the excitement of playing a slot.
Gambling is popular in Manchester and in the UK, with slot machines especially being a hit with players.
There's no question of it and the existence of online slots has contributed to their popularity by offering people a safe, convenient outlet to learn about them, identify the games they like the most and then play them in the offline world.
They're a valuable force in the gambling industry, for sure.
Image courtesy of Jeff Kubina via Flickr, with thanks.