Scandal surrounded the first performances of Henrik Ibsen's Ghosts in the late 19th century.
One critic remarked that it was 'revoltingly suggestive and blasphemous,' while another declared that 'complete silence would be the most fitting reception for this work'.
MM spoke to director Polly Findlay and two cast-members, Will Travis and Norah Lopez Holden, about the ways in which their new production, opening at HOME next week, will pull Ibsen's classic into the modern world.
"The challenge with producing this play now is finding a way to make it completely contemporary," Findlay admits.
"There have been a number of successful Ibsen plays in contemporary settings over the last few years, but this one always seemed to me peculiarly Victorian, like the dust on it was particularly thick."
Findlay is no stranger to the classics, a glance down her theatrical CV will tell you that in the past five years she has tackled Shakespeare, Sophocles and Robert Louis Stevenson, and so it's no surprise that she was attracted to Ibsen.
"When I got an opportunity to come and do a show in this building, which seems to me to be so much about trying to find a way of making stories seem fresh and new, Ghosts felt like a really exciting one to tackle."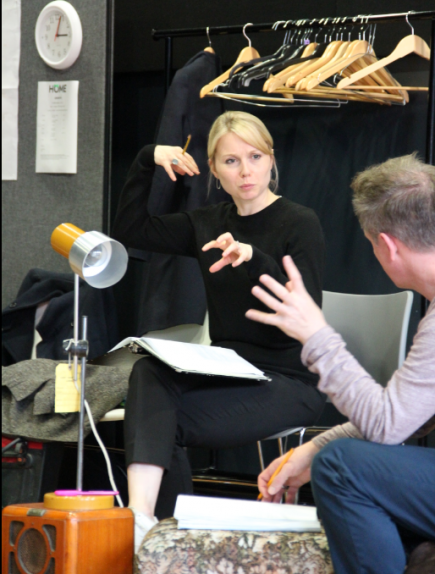 OPENING: Ghosts will kick off on Friday, November 18
The cast are full of admiration for David Watson's new translation of the classic, and see that the combination of Watson and Findlay has been vital to the modernisation of the text.
Travis, who plays Jacob Engstrand in the play, said: "That shock and controversy from the first performances, it's still there in heaps. They've found it and dragged it forward to modern time.
"It doesn't feel like an Ibsen play at all, it feels very much a play of today, even though it's got all the same references, hits and moments of the original, it feels like a totally new play."
For Lopez Holden, Watson's subtle changes in the new adaptation make for more complex audience sympathies when compared with older translations.
"The distinctions between good and evil, whose side you're on, are blurred in this translation. When I first read the play, it seemed clear to me that Pastor Manders was the evil character of the piece, but now you won't know whether you're with him or not."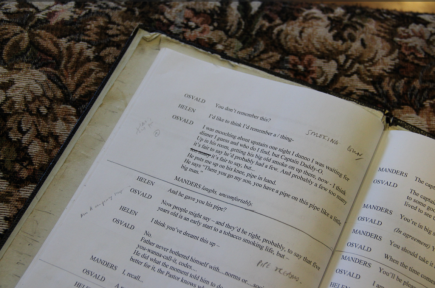 CLASSIC: The play caused a huge scandal in the 19th century
She notes that the re-workings of the script in many ways take the play closer to its original form, where the values of the audience would have been more aligned with the pastor than the largely secular audience of today.
Travis agrees: "Polly's worked really hard to make sure there's empathy for every one of the characters. That's the awful tragedy of the piece. I think that's how David's written it, so that every character draws that feeling.
"The amazing thing though, is that the fundamental intentions are still there, it's just been transposed into a modern society."
It is clear that concerted efforts have been made to focus on the location in time and place of the play too. The walls of their rehearsal space are covered with maps of Norway and images of the Scandinavian isolation from which the play is drawn.
Travis points out that for the plot to function believably, they have done away with computers, mobile phones, and social media, only adding to the air of isolation they aim to create onstage.
"We think of that as limitation," says Lopez Holden.
She adds: "But it just adds to the sense of this house being segregated from the rest of the world and adds to the atmosphere of the play.
"If we do say that our play is set in 2016, then that's brilliant because of the knowledge that there's freedom out there while we are stuck in this oppressive community."
From both cast and director, the excitement surrounding this new production and space in which they are performing is tangible and there is a sense that for them, opening night can't come quickly enough.
Ghosts will run at HOME from Friday, November 18 to Saturday, December 3. Tickets can be found at www.homemcr.org.