Not many people will have heard of Manchester boxer Len Johnson and even fewer will have known that in the late 1920's and early 1930's, he was the best boxer around.
But thanks to a new adaptation of Jack Rosenthal's screenplay The Best, which won best fringe production 2013 Manchester Theatre Awards, his story is once again being told.
And MM spoke to Colin Connor, writer and one third of the team behind Len Johnson – Fighter, the true story of the Salford boxer who was denied the chance to be British champion because of his race.
"I think if you want to escape these days go and watch the next Tom Cruise movie," said Colin.
"I believe theatre has to say something; it has to have an impact. I don't think there's any point in saying 'oh, that's a lovely story'. I want people to go away feeling impacted with a desire to change.
"Or if somebody has a slight tinge of racism in them, that they might (watch Fighter and) rethink how they think about black people. If anybody thinks 'that's then it's not like that now' they might think 'shit, no, this is still going on, this is important, we need to be aware of this'."
It's a viewpoint and ethos that Fighter director Nick Birchill, who has also worked with Colin on acclaimed productions The Best and Meanwhile, shares.
"I think often, especially as (regards) theatre as an artistic medium, if you want escapism or you want complete naturalism go to the cinema," he said.
"In this day and age theatre has got to move forward and mean something else.
"It's got to – I think – have a political edge, the immediacy and presence of a performer on stage has got to make you want to do something, evoke something – otherwise it just becomes a poor man's film."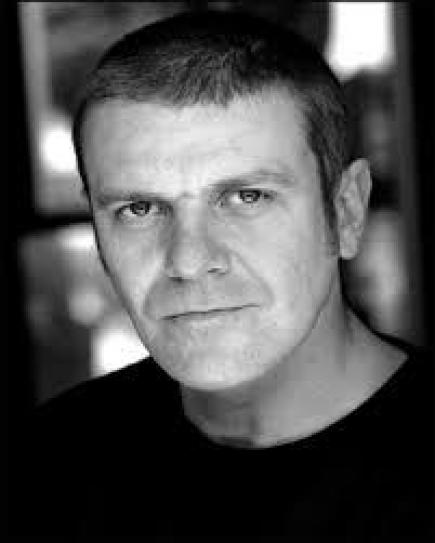 DIRECTOR: Colin Connor thinks theatre 'has to have an impact'
A lot of the characters that feature in the team's work – such as George Best, Len Johnson, Bobby Sands and the fictional 'Big Sid' – seem to be a certain type of flawed working class hero.
MM asked whether these are the kind of characters Colin, Nick and producer/festival director Lisa Connor are naturally drawn to.
Colin says that although Lisa's Fringe co-creator, Gareth Kavanagh, produced a lot of plays none really appealed to him until the script for The Best came along.
"Once Gareth had the script for The Best, that totally appealed to me straight away," said Colin.
"One, he's a working class hero but also very flawed, and also the subject matter of The Best. It was based around his period in rehab and the effects of alcohol on people – alcoholics themselves and their families – it's something I'm very passionate about.
"Coming from where I come from there are quite a few 'George Bests' but they're not famous.
"The Bobby Sands thing was something I didn't understand when I was growing up because I was too young and I wasn't politicised, and then I began to understand why someone would do that.
"It's similar to why young men will go and fight in Iraq and why young men will strap bombs to themselves, so I believe it's about understanding and it's about conversation."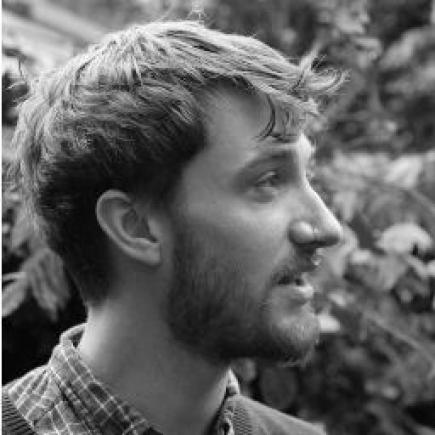 WRITER: Nick Birchill believes theatre has to have a 'political edge'
Nick believes that the common thread running through their work is a focus on real people – flaws and all.
He said: "I think when you say 'working class heroes', maybe that's a coincidence that those pieces are about working class heroes, but first and foremost I think they're about real people.
"Now quite literally real people in the sense that they did exist;  George Best did exist; Bobby Sands did exist; the people in Meanwhile that Colin wrote about in his childhood did exist; Len Johnson did exist.
"But they're real people in the sense that they were flawed and something permeates – it's factual-based theatre.
"Theatre for us should resonate into the real world and have a meaning and a significance for people who come and see it, and not just be pure escapism.
"If anything you should feel some sort of call to arms, be it about alcoholism, or race or the Troubles. It's no coincidence that all these pieces are linked with all these different things like political sacrifice."
After the success of The Best and Meanwhile transferring to the Bolton Octagon, does Colin have similar hopes for Fighter?
"I don't want to go down that route. What I hope to do is to try and get funding, and I would love to take it to Edinburgh next year, because I believe that would really open up the market place for it.
"I would love one of the major theatres in Manchester to come along and say 'yeah, we could help you tell that story…' but failing that – because I don't think that's going to happen – I'm going to put in an application for funding."
"I'm not here to make money out of it, everybody does this for nothing, so if I can get funding any profit we make is going to the Working Class Movement Library because I just feel that's the right way to go about it.
"But that would be the long term goal, hopefully to be able to pay people to do it again.
"And beyond that I've been talking to Jarreau (Benjamin, who plays Len in Fighter) about how I would love to adapt it and turn it into a screenplay because I think it would make a great film as well."
So, besides Fighter what else can people look forward to at this year's Fringe?
"There's Happy Birthday Without You, which is here at The King's Arms," said Lisa.
"There's lots of comedy on, Phil Jupitus and Robin Ince next week and Friends in Low Places seems very exciting.
"I think the one I'm more intrigued about is Hacienda Tales. She (Sophie Tickle) has based it around Chaucer but it's also about the acid house of Manchester and it's going to be on at the Joshua Brookes.
"I'm very intrigued by it, it sounds exciting , it could be amazing – it sounds very experimental."
And do the team have anything else in the pipeline to follow up Fighter with?
"We were actually just talking before you came down about having a good bloody rest," joked Colin to hearty but knowing laughs all round.
Len Johnson – Fighter premieres at the King's Arms, Salford, July 15-18, 7.30pm. Tickets £8 (6 concessions