Shocking short stories of human trafficking from around the world are brought together in one educational and inspiring theatrical performance set to hit the stage at  the Greater Manchester Fringe Festival.
The Rhema Theatre Company's The It's Not Fair! hopes to shed light on the dark world of human trafficking with their topical new production at Salford Arts Theatre on July 16 and 17.
The company are taking a break from their overseas work that has seen them perform to more than one million people across the globe in countries such as Slovenia, Uganda and Iraq, where they also lead activities like story-telling in schools, churches, community centres, prisons and theatres.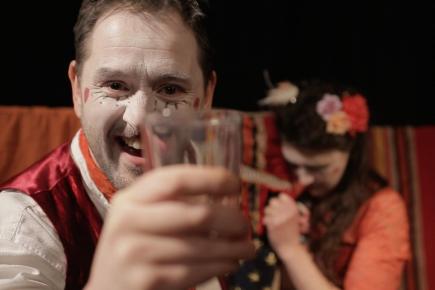 STOP THE TRAFFIK! The theatre production aims to raise awareness of the vile trade of humans
Mike and Becky Peacock, who founded the company in 2001, are also the storytelling circus-like characters of the show.
The performance is made up of a collection of short stories about human trafficking, taking the audience on a journey out of the cocoa farms of the Ivory Coast into the grimy back-street bars of Thailand to the veneer of a respectable London home and, finally, the offices of an anti-trafficking organisation.
Despite covering the challenging issues surrounding human trafficking and slavery, the production is suitable for anyone over the age of 11.

TINF new new trailer from Mike Peacock on Vimeo.
With its lively and unique blend of puppetry and storytelling the thought-provoking collaboration of tales is brought to life in a powerful, engaging and accessible way.   
The audience is informed and educated, shocked and inspired, and given hope with the knowledge that action is being taken to help stop the vile trade and protect its victims.
Mike and Becky partnered with many organisations in the development of their play in order to raise awareness about the crucial subject of human trafficking and to let people know what they can do to help fight it themselves.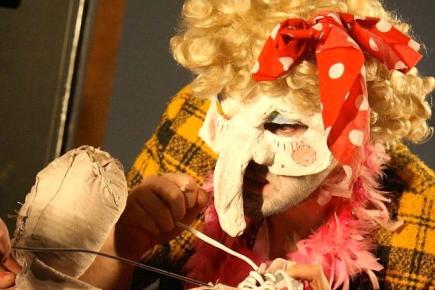 IT'S NOT FAIR! The show uses puppistry to portray these harrowing tales in an engaging and educational way
Two of the well-known organisations that the pair have been linked with are the International Justice Mission (IJM) and STOP THE TRAFFIK.
'It's Not Fair' helps to shed light on a very dark and serious topic and unsurprisingly their work has provoked interest from radio stations TWR, UCB and GMR with some sections of the performance even being aired live.
For more information about the Rhema Theatre Company ant to get your tickets for The It's Not Fair!, click here.