There are some productions that are truly worth waiting patiently for – and amongst that short list is Evita.
The musical – which tells the story of Argentinian heroine Eva Peron – is finally back in town as it touches down for a set of dates at The Lowry in Salford.
This time around Emma Hatton and Gian Marco Schiaretti are at the helm as they play Eva and Che.
The latter ensures that there's a strong lift off as he gets the action going with a rendition of Oh What A Circus.
While he manages to impress with his confidence and determination throughout the show, he rightfully takes a backseat when the title character emerges.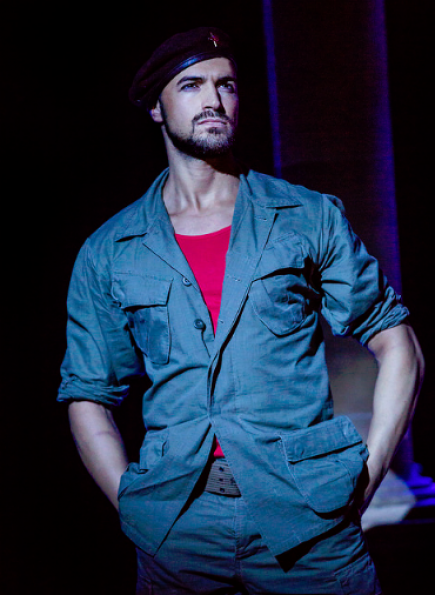 CHE: Gian Marco Schiaretti displays the wow factor
It must be said that the role of Eva – a young woman who essentially uses men to get to the top of the political world in Argentina – is not an easy part to play.
In fact, it demands a certain amount of tenacity that even the most experienced actresses would struggle to grasp.
But Hatton – fresh off playing Elphaba in Wicked on the West End – makes it look like a breeze.
The starlet has no issues capturing the complexity of the character as she slowly evolves in front of the audience.
This transformation is clearly signified through gradual changes in wardrobe and appearance.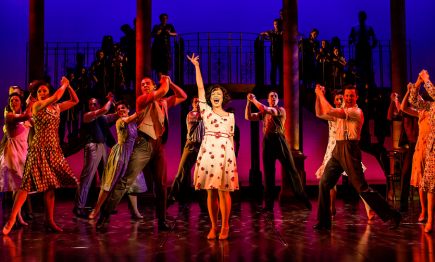 HEROINE: Eva's journey is something to be admired
However, it's Hatton's faultless voice – as well as her movements and facial expressions – that really tell the story.
She first exhibits a girl-like demeanour as she tackles songs such as Buenos Aires and Hello and Goodbye in Act I.
Then, eventually, she grows accordingly into performing more powerful anthems like Don't Cry For Me Argentina and Rainbow High in Act II.
Throughout she's obviously keen to use her wide range of vocal stylings to forward the story where necessary.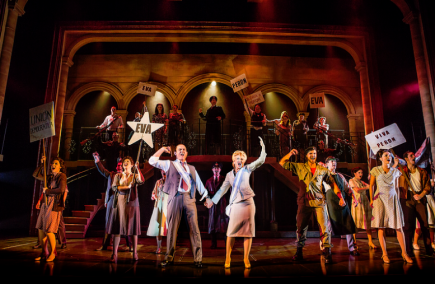 EVOLUTION: The character grows in front of the audience
Meanwhile, the rest of the cast keep the standard high as they maintain a harmonious backing chorus alongside flawless dance routines.
Ultimately, the two acts manage to fly by as Eva goes from being an ambitious teen to the most loved woman in the country.
With an air of sincerity, she tells the audience, 'As for fortune and as for fame, I never invited them in'.
Until the final curtain there's something very dubious about this statement – just as composers Andrew Lloyd Webber and Tim Rice originally intended when they penned the musical back in 1976.
While Eva Peron died aged 33 in 1952, her unique journey still carries tonnes of relevance in 2017.  
This fact – along with the talented cast assembled here – means this production of Evita is must-see.
*Evita is playing at The Lowry in Salford until Saturday, March 18. You can buy tickets here.