Fifty years on from The Beatles' trailblazing Sgt. Pepper's Lonely Hearts Club Band, world-renowned choreographer Mark Morris is bringing an exuberant music and dance work to Manchester.
Pepperland revels in the joyousness of the group's 1967 work, celebrating the anniversary of an album that broke new ground and in many ways shaped the future of pop music as we know it.
The show features long-time Morris collaborator Ethan Iverson, who leads a live music ensemble through innovative arrangements of some of the album's most iconic songs.
Timeless classics A Day in the Life, With a Little Help From My Friends, Sgt. Pepper's Lonely Hearts Club Band, When I'm Sixty-Four, Within You Without You and Penny Lane all feature, in a production that proved a smash hit with audiences when it premiered in Liverpool in 2017.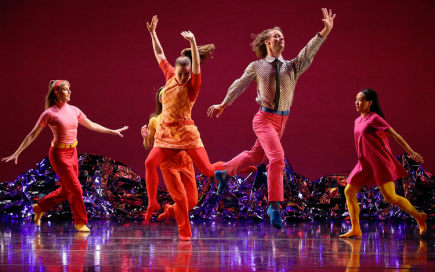 Morris' production, that embraces the record's bubbly sense of optimism, also includes a range of imaginative original compositions.
It is due to land at The Lowry in Salford on Friday, March 29 for a two-night run.
Starting at 8pm and lasting an hour, Pepperland looks set to successfully recapture The Beatles' jaunty spirit, taking audiences back to an epoch where the Fab Four dominated and redefined the world of pop music.
*You can buy tickets HERE.