Jim Steinman's Bat Out of Hell the Musical has opened at Manchester Opera House featuring the amazing talent of Andrew Polec and Christina Bennington.
Set in the futuristic year of 2100, the plot follows overprotected daughter Raven – beautifully played by Bennington – who is both vulnerable and innocent.
She falls for forbidden love interest Strat – played by Polec – who survives on the dark lit subways deep underground.
Her father Falco – with Rob Fowler in the role – fights to save his daughter from the arms of Strat, with devastating consequences.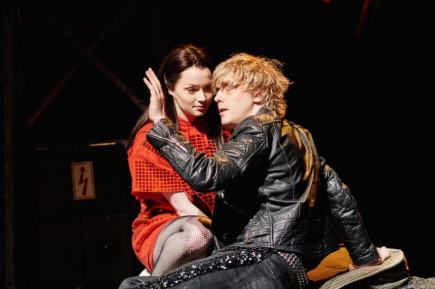 OUTSTANDING: The cast manage to wow the audience
The main cast is supported by a faultless and super talented ensemble of rebel wasted youth, who really rock the stage with their funky dance moves and superb vocals.
Speaking to MM, Fowler explains: "A lot of people know these songs as Meat Loaf, rather than Steinman. I am hopeful, that they will now know them through the master himself."
During the opening number All Revved Up with No Place To Go, Polec – almost reminiscent of a young Jim Morrison – demonstrates he is capable of being a pure rock god as he gets the audience going.
From this point onwards, this gorgeously crafted musical takes you on a whirlwind journey of forbidden love, betrayal and desperation.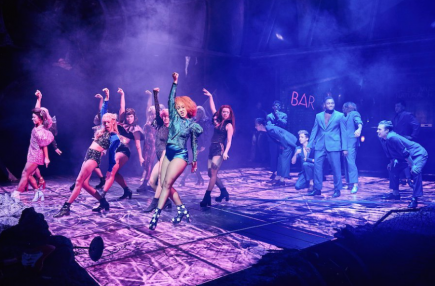 BIZARRE: A mysterious world is brought to life
Along the way the audience become engulfed into their dark and mysterious world.
You will use every single emotion you have; you will laugh, love and cry as you are taken over by reminisces of the Meat Loaf/Steinman classics.    
It's almost Lost Boys meets Romeo and Juliette, with awe-inspiring choreography by Emma Portner.
At the age of just 21, she's the youngest in her field to ever put together this calibre of musical – and it's clear she's exceptionally talented.
With a combination of ballet, street dance and freestyle on display, the choreography is young, funky and vibrant.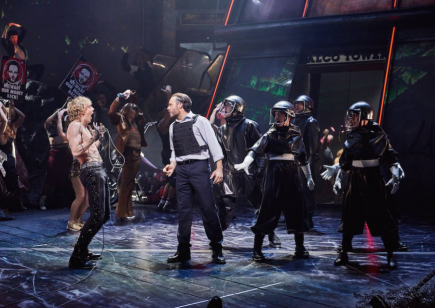 THRILLING: The costumes and choreography add to the fun
Speaking to MM, Emma explains: "I take a lot of pride in merging different genres together.
"A lot of the dance movements were ballet and breakdance. I felt very lucky to have such a supportive cast and trusted them with freedom of expression to produce their own improvised moments."
The scenery is stunning with cleverly mastered designs on various platforms that provide an all-round interactive experience.
With clever technical camera work, the audience watch Raven in her room and, as if in her dream, are transported into a bizarre but beautiful hallucinogenic experience.
Producer David Sonenberg tells MM: "It's not all about teenage love, now it's pan generation, the show caters for all ages. When the cast are off stage, they are still hanging around singing.
"Steinman's music gets in your blood".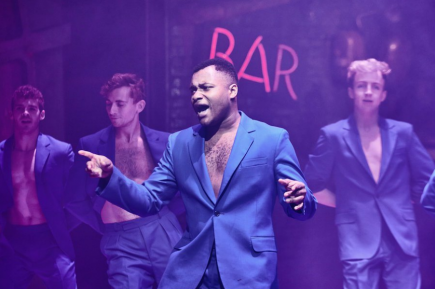 OPERA HOUSE: The musical is in town until April
Bennington gives a haunting performance of Heaven Can Wait as she hits the stage in a white nightie.
The angelic glow is projected into the audience to enable those in attendance to feel like they're visiting heaven.
The show-stealing number belongs to Danielle Steers and Dom Hartley- Harris – who play Zahara and Jagwire – as they perform the power ballad Two Out Of Three Ain't Bad.
Steers' voice proves that she is very much a rock goddess, whilst Hartley- Harris' is a fire ball of rasping, molten steel.
The duo proves to be simply outstanding and only make this production even more epic.
*Bat Out of Hell the Musical has been extended at Manchester Opera House until Saturday, April 29. The show will then open at London Coliseum on Monday, June 5. You can buy tickets here.