Creating music should be like telling fairy tales, claims Manchester Camerata director Gábor Takács-Nagy, ahead of their 'exciting' interpretation of Vivaldi's Four Seasons.
Showstoppers by Vivaldi, Mozart, and modern minimalist Arvo Pärt will begin a typically varied season of classical music from the group of musicians. 
This will be the orchestra's fourth year under the direction of Takács-Nagy, the Hungarian musician and conductor famous for his imaginative interpretation of classical music.
"The emotional factor of music is very important to me. It's should not be a job to play music; when you're playing you must forget that there is a financial reward. 
"It's meant to be about passion and creative joy. The technical level is very high, but I'm always telling my players to live dangerously."
He added: "Music-making should be like how we tell our children fairy tales. It is not enough just to read them the words, but there is a kind of theatrical exaggeration. We are actors with the notes."
A violinist himself by trade who has performed all over the world from Verbier to Kuala Lumpur, Takács-Nagy is very excited to be working with world-famous violinist Nicola Benedetti.
"This is my first time working with Nicola, but I have followed her career and she is a brilliant girl, and a very nice person. We're all looking forward to playing music with her."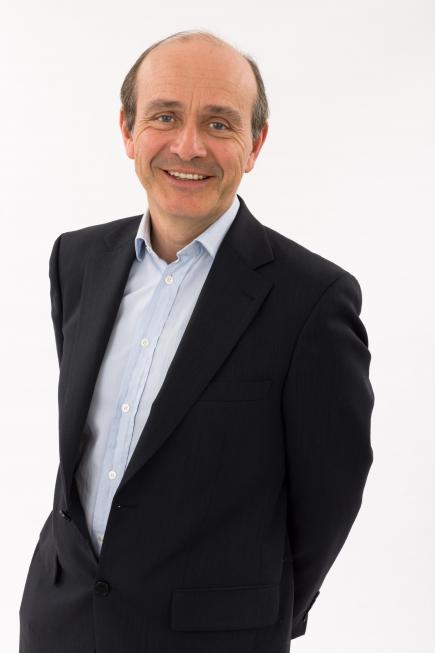 ACTING WITH THE NOTES: Gábor Takács-Nagy tells his players to live dangerously
Four Seasons, the centre-piece of the concert a piece, holds a special place in the director's heart.
"When I was a boy and I first heard this beautiful piece, the version I heard was too prudish and classical as a performance.
"Then, when I first worked with the piece ten years ago, I realised that there are dogs barking, there are drunken people sliding on the ice: Vivaldi actually wrote text into the score.
"I'm really looking forward to doing a much more exciting version with Nicola. Vivaldi gives us lots of scope to invent all sorts of effects that we want to, and Nicola is a very colourful violinist, so I'm looking forward to using some of her creativity."
The Camerata will also perform Vivaldi's Concerto in F, as well as Mozart's Symphony No.36 on the night.
More commonly known as the Linz Symphony, Mozart wrote his 36th symphony while staying in the Austrian town of Linz. Having been asked to perform after the local community learnt of his arrival, he wrote the entire symphony in just four days, and premiered it in the town in 1783.
By way of a contrast, the fourth piece on the programme is Arvo Pärt's Silouan Song. Pärt is known as unique composer, whose music combines the unique styles of modern minimalism and Gergorian plain chant.
The concert is the first of the Camerata season, which will feature concerts in venues from Manchester Cathedral to Gorilla Bar. 
Benedetti Plays Vivaldi starts at 7:30pm on Saturday September 20 at The Bridgewater Hall, with tickets starting from just £15. There will also be a free pre-concert performance with young local musicians alongside the professionals.
To book tickets visit http://www.manchestercamerata.co.uk/