Last night Manchester Arena welcomed American heavy metal band Slipknot for the fifth time in support of their much-anticipated album We Are Not Your Kind.
The nine-piece, originally from Iowa, gave fans a night of circle pits, head-banging and crowd-surfing with an outstanding setlist consisting of 17 songs from across the board.
It was the Polish death metal band Behemoth who opened up the show with their unique costumes. The rockers were greeted with open arms by concert-goers, who were eagerly awaiting the headline act.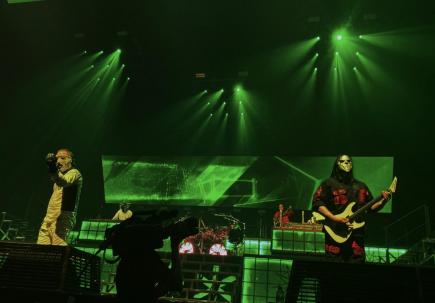 Slipknot soon hit the stage, beginning with the track Unsainted from their 2019 release. The band then continued to delighting those in attendance, playing favourites such as Wait and Bleed and Duality from earlier albums in their tenure together.
Vocalist Corey Taylor certainly didn't disappoint and exceeded expectations as far as screaming was concerned, a talent which many have tried – and failed – to achieve properly over the years.
It was obvious that the fans hold a great level of dedication for the band with almost everyone being clothed in merchandise, not to mention those who decided to go all out with true Slipknot costumes, masks included.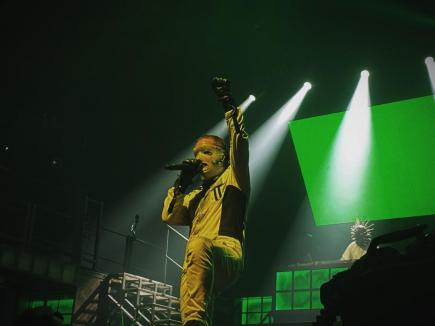 The stage design was well thought out and gave an eerie industrial workroom feel. This production value was made complete with pyrotechnics that brought the entire show together.
Atmospherically, you could feel the levels of excitement throughout which made it a fantastic gig overall – and metal fans were definitely left with a taste for more.