Beatrix Potter's cute animal creations may be loved by children across the country – but now another side of her art has arrived in Manchester.
Beyond the Bunnies is exhibiting many of the author's exquisite watercolours of animal and botanical life at Manchester's Portico library throughout May.
Potter is best known for her whimsical children's tales of rabbits and other woodland creatures, but she was also a keen naturalist with a passion for recording the world around her.
Hosting the exhibition is the Portico library, which has been described as 'the most refined little building in Manchester' and is situated on a corner of Mosley.
Emma Marigliano, the librarian at the Portico, told MM: "We have received a lot of interest in the exhibition, which I think is wonderful as people know that she was more than just a rabbit illustrator and it's good to show another side. She was a very talented woman with a scientific mind."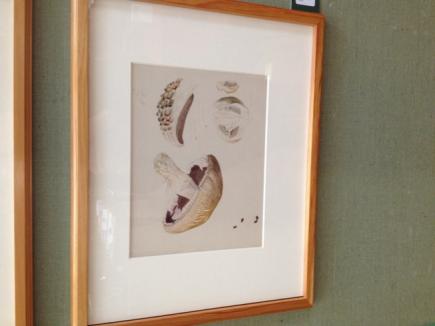 The exhibition includes intricate and delicate pictures, all revolving around nature, including watercolours of fungi, fish and scientific drawings of plants and trees.
Potter had huge success as an artist, storyteller and businesswoman, while she also lived as a farmer and sheep breeder in her adopted home, the Lake District.
She developed a deep enthusiasm for the study of mycology in particular and produced more than 450 drawings and watercolours to support her research – which was highly respected by Victorian scientists.
Ms Potter's paper on the germination of marco-fungi was presented to England's oldest natural history organisation: The Linnean Society in London.
"Personally I really like the archaeological watercolours and the stunning fungi illustrations, the meticulous detail in which she creates images is very impressive," said Mrs Marigliano.
"We're enjoying having her work here, it's a very attractive exhibition and we are very grateful to the Armitt Trust who have loaned us the items."
The exhibition is free to attend at Manchester's Portico Library Monday-Friday, 9.30-16.30 until May 31.