Making video games is not easy. Having to try and market a game can but just as taxing. For many independent developers out there, one Twitter trend can help to make all the difference.
Back in May 2020, Twitter user Liam Twose began the hashtag PitchYaGame. Since then, the online event has run twice a year with the most recent set of indie hopefuls sharing their work on Twitter using the hashtag.
After hundreds of independent developers shared their work using the hashtag, we reached out and we able to speak with a select few who, in no particular order, wanted to share more information about their upcoming titles. Below you'll find out more about each title including commentary from the people behind these interesting ideas and information about where you can best keep up-to-date with them and their projects.
Summary
SCHiM by Ewoud
Do Not Buy This Game by Kingblade Games
Wander Stars by Paper Castle
Aethyr & Untitled Soulslike by Asarge
Hourglass by Cyberwave
The Outbound Ghost by Conradical Games
---
SCHiM (Ewoud) Ewoud van der Werf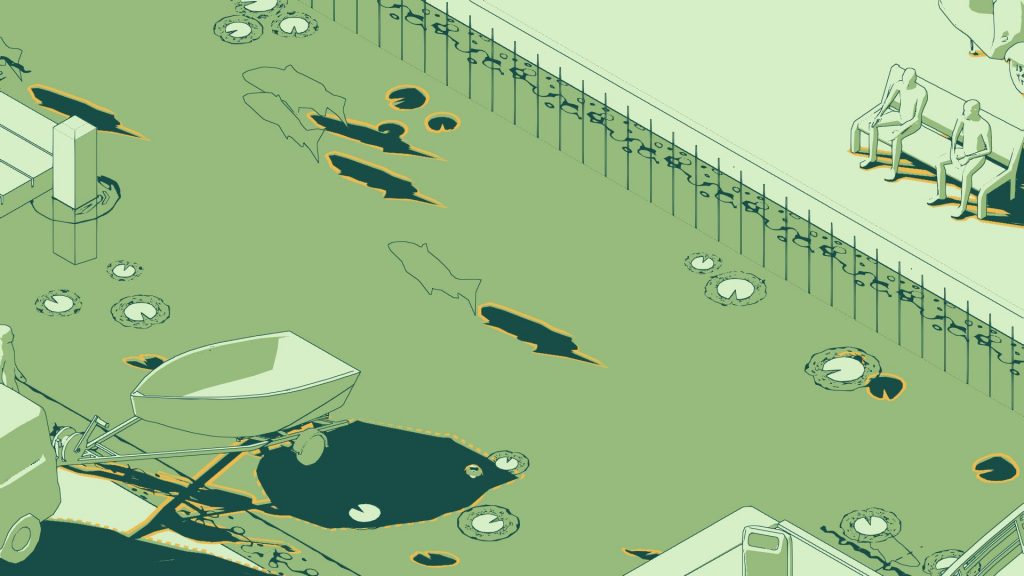 Few things work well together more than an independent game developer and the platforming genre, Super Meat Boy, Fez, Celeste, A Hat in Time to name a few. What each of these examples does well is how they take the platforming genre and switch it up with new and creative ideas.
Super Meat Boy requires precisely timed jumps lest you splatter your own guts up the wall, Fez makes you switch your perspective to ascent its towers and so on. SCHiM is another such unique spin on the platformer genre. Asking of you what any good stealth game would; stick to the shadows.
In this beautifully cel-shaded title, you play as a SCHiM, a small frog-looking creature that represents the soul of a person or animal. This particular SCHiM however has been separated from its human and it's up to you to help it get back.
The mind behind SCHiM is 19-year-old Ewoud van der Werf from the Netherlands. What began as a project for his exam at college back in February 2020 quickly gained speed with the support of a local indie game company Extra Nice, who took a vested interest in the idea and offered to publish it.
"It's a pretty small indie game company local to the school I was going to and one of the bosses, he actually gave some lessons at school, or more of just a supportive role, I guess. That's where I got in contact with him, and he introduced me more to his company and was interested in using me as an intern."
While Ewoud is credited on the Steam page for SCHiM as the solo developer, he learned a great deal from the kind people at Extra Nice.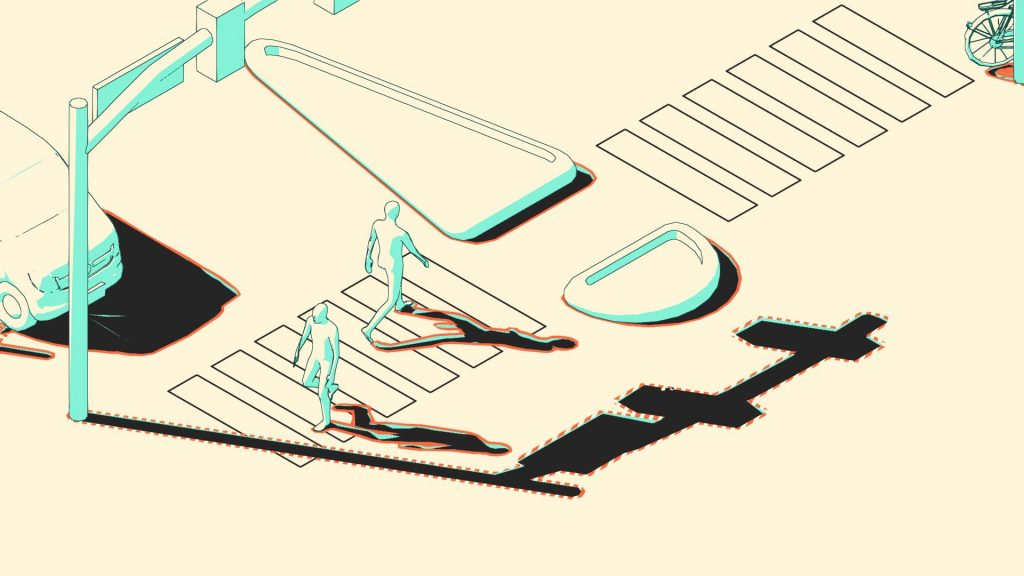 "You could see it more as a collaboration in that sense, where I make the tools used for level design and also, I just learned a lot from them as well because I didn't have a lot of experience in level design for like, 3D platformers. So, it's just really nice to learn that at the company."
SCHiM has been picking up some traction within the independent game market as one to watch out for, recognition for which Ewoud was happy to receive.
"Yeah, it's nice. I'm also responsible for the marketing, so it's also just really important to get all the videos recorded, the GIFs posted. It can be very frustrating but it's nice to actually get some recognition. Seeing people excited about it, it's just really nice!"
And excited by it people are! Since the #PitchYaGame Tweet went live in early June, SCHiM has gone on to be showcased during GamesRadar's Future Game Show and was awarded the INDIGO Award  at the INDIGO event hosted by the Dutch Game Garden.
So far, SCHiM doesn't have a release date planned yet, but the goal is to release the title on all major platforms (PlayStation, Switch, Xbox, PC, Mac, and Linux) with the PC release being the driving force right now. Check out the video below to see some samples of gameplay and hear more about the title from Ewoud himself.
To keep up to date with SCHiM until its release, follow Ewoud on Twitter @Ewoud3D as well as Instagram @schimgame. Steam users can Wishlist the title too to know as soon as it comes out.
---
Do Not Buy This Game (Kingblade Games) Roee Amar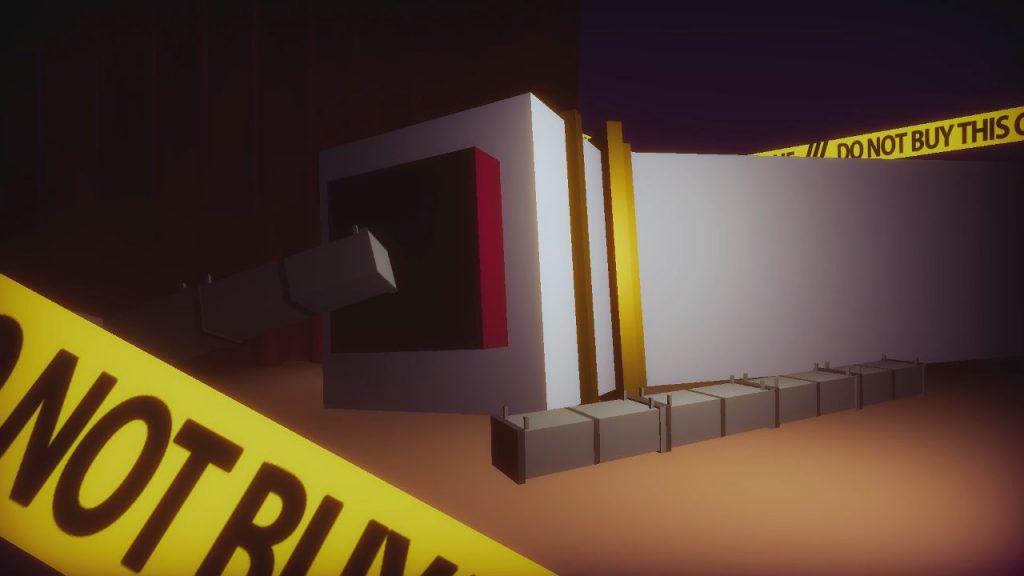 No, you didn't read the title for this game wrong the first time, it's actually called Do Not Buy This Game and, as far as interesting concepts go this one definitely stands out. The gameplay is relatively simple, it's a comedic walking simulator game. The twist is that the game is being built while you play it. Don't ask where the idea for the title came from, even the game's creator Roee Amar, 26 from Israel doesn't know!
Despite the games outward facing humour, the conception behind DNBTG came from Roee trying to create another game before this, but ultimately deciding to leave that idea behind.
"I was trying to work on something else that I thought would become my first commercial game, but after about a year and a half of working on that project, I kind of had to put that aside because I realised it wasn't really commercially viable, which is I think something you have to kind of consider when you try to make games for a living.
"I still think it's a great idea for a game and I think that people that would play it would enjoy it but just getting from having a good game to having a good game and an audience and like, making the game so that the audience will come to it is a bit different."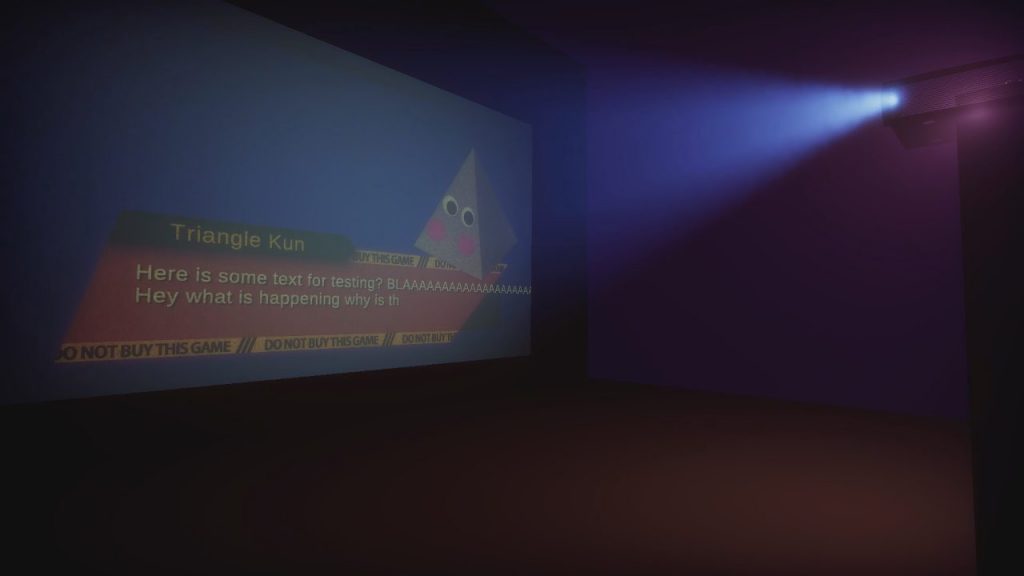 Of course, deciding to move on from something you've worked on for so long is never easy and this was something that Roee had to discuss with himself.
"It was really difficult after investing like, a year and a half or anything. Just kind of putting it aside and saying 'I might never get back to this', 'This might never actually see the light of day'. It's kinda hard like, I kind of had to take a break."
Like many game developers in the industry, Roee played games when he was younger, though it was always the idea of creating game that inspired him to start making games when he was in the 4th grade (Roughly Year 5 in UK education).
"I always like it and I was always fascinated by all sorts of stuff related to game and when the first indie boom kind of happened, that was when I really found the type of experiences that I really liked."
Roee is creating the experience of DTBTG on his own, which is a lot of work for anyone to do, but with a project as personal as this, he doesn't let that phase him.
"There are some advantages of being completely independent, right? Like, I'm really going at this game at somewhat of a slow pace and taking that time is really helpful to polishing this experience to be what I want it to be.
"The smartest thing to do is probably to work on this as a team because working on something alone is really hard. It's not even about making all the stuff yourself. It's about like, the motivation of it all.
"Having a publisher these days is really helpful because they can help jump start your game, but I don't have a publisher right not at least, and I did talk with a few publishers and I'm not sure if I'm going to go down that route or not."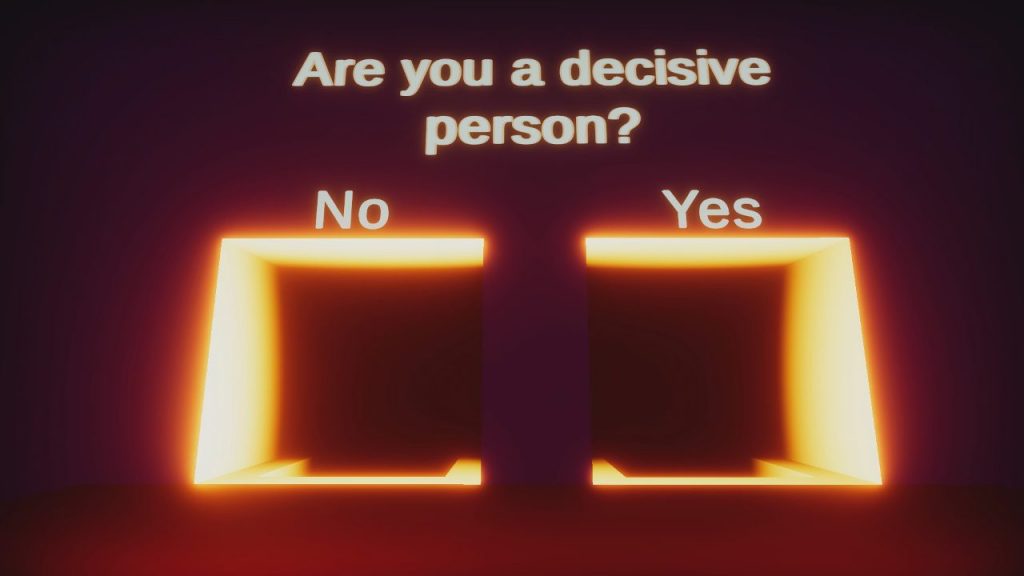 DNBTG has been in development for around two years now and it seems there may still be a way to go. At time of writing, Roee doesn't have a release window in mind, but when creating a project that tells a story like this, you want to make sure it reaches the right tones. Most of that, Roee says, comes down to a lot of writing and rewriting.
"It's really hard, and so that's why I kind of had to, at least take some part of my experience working on this thing [the previous game] and shelving it and putting it into this game and trying to make something that's really real and kind of built upon my own experiences."
If this game has piqued your interests, you'll be glad to know that a demo is available to download from the Steam page for free. Oh, and you should probably Wishlist the title too while you're there! For the time being, PC is the only platform planned for DNBTG to release on, but Roee wouldn't rule out the possibility for future ports.
Here is some footage from a portion of DNBTG with some insight into the game from Roee himself.
Make sure to keep up to date with everything coming from Roee and Kingblade Games by following him on Twitter @kingbladeDev or @NotThisGame. There is also a mailing list available on the official Do Not Buy This Game website.
---
Wander Stars (Paper Castle)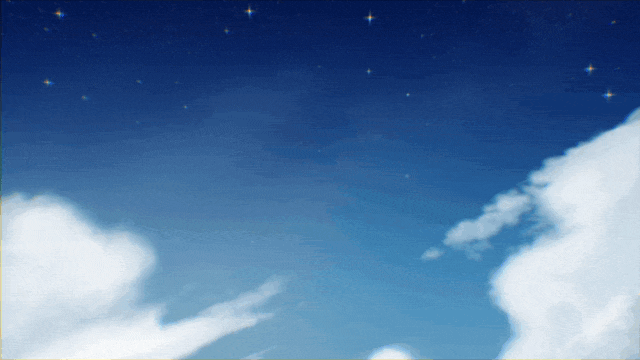 If there's one genre in video games with a long and sordid history, it's the RPG (Role Playing Game). People are also very into nostalgia, so what do you get when you cross the two? Well, you get Wander Stars; an RPG where you create your own attacks used a bank of words in the colourful and vibrant style akin to 90's anime.
If the name Paper Castle rings any bells, its likely because of their previous title Underhero, an RPG-Platformer where you take on the role of an evil king's underling taking up the role of hero after the chosen hero has fallen. The team was founded by programmer and manager Alvaro "Kay" Dominguez, along with lead artist and game designer Rafael Cabrera, two friends since pre-school (nursery school) who began to develop games during university. They gained new members in the form of lead writer and artist Andie Gallo and music composer and sound designer Stijn van Wakeren, who helped to create Underhero.
The story of Wander Stars follows Ringo, a spirited martial artist who has never left her village, and Wolfe, a mysterious scoundrel running from his past. The two join forces and journey to collect the pieces of the Wanderstar map. When it comes to Wander Stars, the team had actually conceived the idea during their work on Underhero.
"We came up with many different ideas for future games. When the time came to decide what our next game would be, the idea for a "Pokémon-like game where you combine words to call out your attacks like an anime" was already there, and we decided to pursue it further.
"For the art style, 90's anime was an obvious choice for us and we started studying it as well, trying to recreate the cel animation style from classics such as Dragon Ball, Cowboy Bebop, Sailor Moon, and even One Piece which was already late 90's. We work digitally, but we still try to achieve that traditional look however we can."
The team at Paper Castle were founded in Venezuela, but since then are now located in Valencia, Spain. While the COVID-19 pandemic that affected the world forced business and companies, such as game development companies, to shift to a work-from-home style, Paper Castle have been doing this kind of work since the start. Speaking if the pandemic had an effect on the team's work, they said:"Not really, since we've always worked from home. But it definitely took a toll on our mental health. It is important to reserve some time for resting, and separate working hours from personal hours. It's still hard to manage sometimes, especially when deadlines are closing in!"
Wander Stars is still only a relatively new project for the team, with only the core systems for the title being worked on right now. They plan to launch a Kickstarter campaign soon though, going into full-on production mode!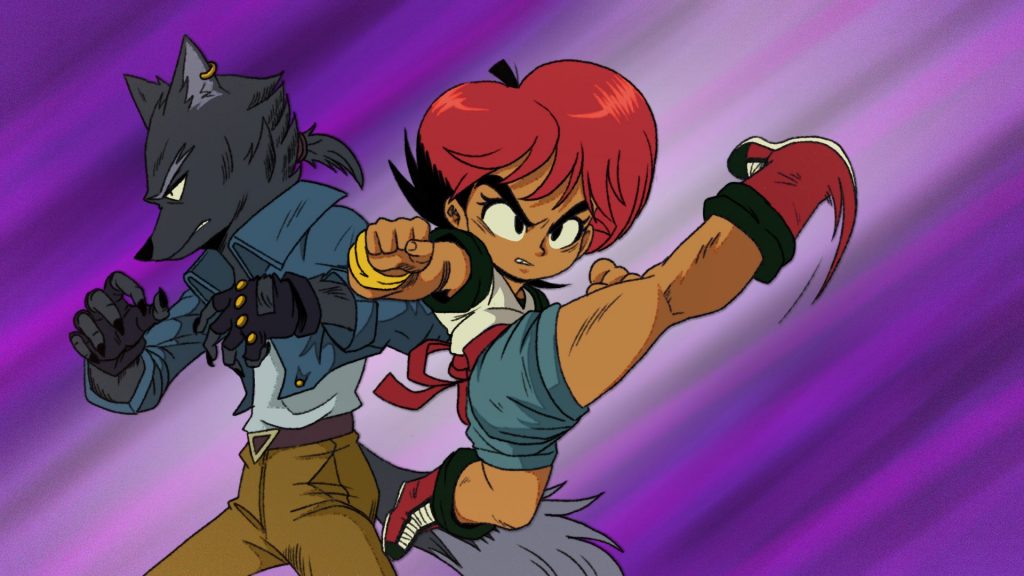 Since this isn't their first title, Paper Castle have been fortunate enough to have some experience already going into Wander Stars. What they took away most from working on Underhero was:
"Mostly better planning overall, and making sure the game is fun before making final art and code! We're also taking into consideration better accessibility from the start, which will let more people play our games."
Currently, Wander Stars is planning to release on PC and Nintendo Switch. Paper Castle have said that they will consider more ports after the Kickstarter campaign depending on "how much demand there is."
What they have shown so far on Wander Stars though has already managed to strike a chord with fans of their previous work.
"We have an awesome community that came together for Underhero, and they've been the ones cheering us on all this time. We really haven't shown much of Wander Stars, but the fact that there was fan art from day one is unbelievable and it felt like a good sign of how our fans feel about our new game."
To find out more information about Wander Stars as well as following along with the creation of the game, be sure to visit the Paper Castle website, www.papercastlegames.com and sign up to their mailing list. The team also have a Discord with regular development updates, a Twitter account @papercastledevs and an Instagram account @papercastledevs.
---
Aethyr & Untitled Soulslike (Asarge) Andre Sargeant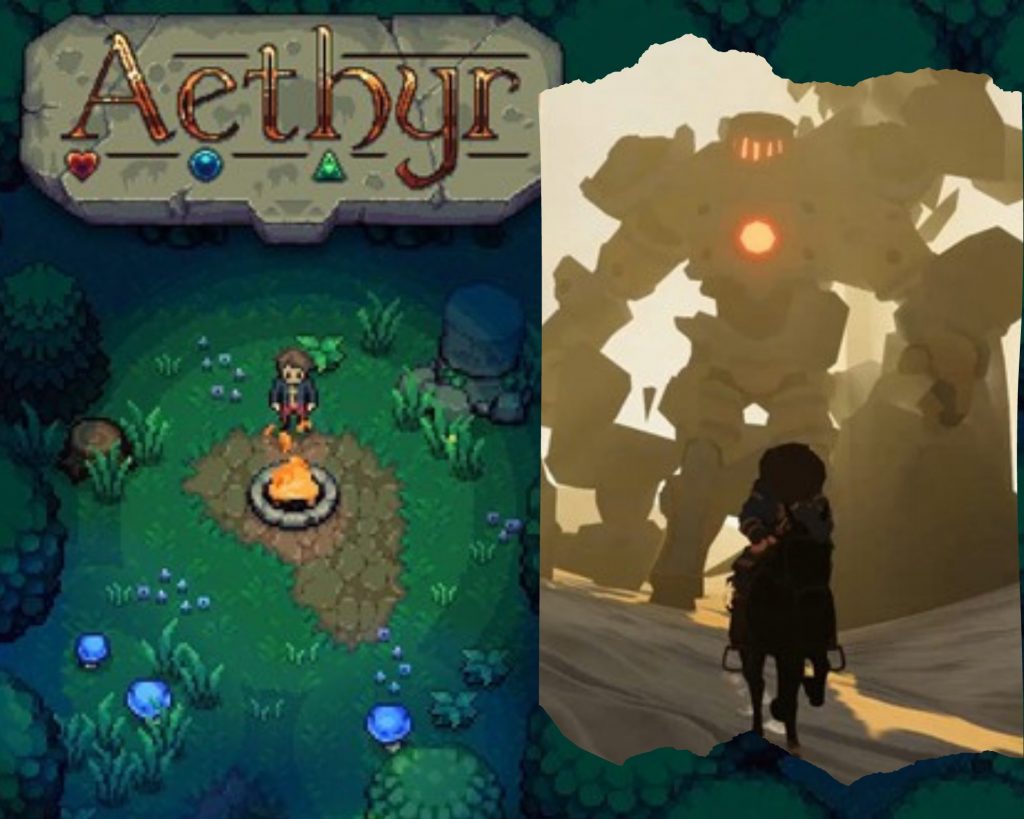 Our next interviewee has kept himself especially busy, working on art and animation for one title whilst getting started on his own project. Andre Sargeant, 28 from Vancouver Island has been working in the independent game development for the art and animation side since around 2005.
Created by a developer going by Labyrinth, Aethyr is an open world 2D action-adventure game inspired by earlier RPGs. Until 2019, both Andre and Labyrinth had only worked on Aethyr part-time until a successful Kickstarter campaign allowed them to give it their full attention.
"We did the Kickstarter and that helped us like, work on this full time. But before that I had a job, which is why it's been quite a while. We had not done much marketing up to the point of the Kickstarter and we got pretty lucky where we had a Reddit post that hit the front page and pretty much that alone just financed the full thing."
Before that, Andre worked on more commission work for other creators, which was lead on his own initiative.
"Most of its self-taught. Before I joined, I only had like, less than a year of pixel experience so I was kind of not too good when I joined Aethyr and it was a learning experience being on that. It has definitely improved since we started. I've done some commission work on stuff, but this is like the first game that I've been a big member of and had a heavy influence in."
What may be apparent is that both of these projects, Aethyr and the untitled 'soulslike' both have some inspiration from The Legend of Zelda series, for which Andre is a huge fan.
"Definitely that's my favourite game ever. I've played like, every game and it's kind of all I think about! I do think it is quite similar to Dark Souls too. Like a lot of stuff in Zelda seems to be in Dark Souls as well."
Looking towards Andre's next project, the currently untitled 'soulslike' game (a term given to game similar to Dark Souls/Bloodborne), believe it or not but the current trailer that showcased the game's potential for the #PitchYaGame trend only took Andrew about three months to create.
Being his first solo developed project, Andre has high hopes for what he wants the project to be and has a wealth of inspiration already helping him in working towards it.
"I hope to get an experience that's really kind of moving in the same way that I feel when I play those games [Zelda/Dark Souls]. Some other things that I'm really inspired by for it are Shadow of the Colossus and [Studio] Ghibli films too. Those are like… they kind of really move me in a way where it's always on my mind, decades after experiencing them. So, I want to make an experience that kind of always stay with you. I definitely have really big plans for it too, compared to what I've shown, so I hope I really get the vibe that's in my head down too."
For a lot of creators in the world, as well as people in general, the last 18 months have had an impact on the way people work, how they engage with the world and even how they engage with those around them. The pandemic affected people in several different ways, including Andre and the people he works with.
"Outsourcing and people we worked with, especially for Aethyr were we work with more people, where they live it's been harder with them in bigger cities where it comes in waves and stuff. They've definitely been affected. For my teammates it's been really rough but for me personally it hasn't really been too bad. I've pretty much been indoors for like half a decade, so I haven't been too affected by it but definitely people I know have been.
For the time being, Aethyr will be coming to PC via Steam with some interest in future ports a bit further down the line. Like other independent titles, Aethyr is self-published as it's creator Labyrinth wants to see how it goes to do so. As far as the untitled 'soulslike' is concerned, Andre is uncertain about the self-publishing route at this early stage.
"I'm more open to publishing and since I'm the lead dev on this one, I might do that. I've been talking with some publishers, but right now it's a bit early. I don't know if I'd want to pursue that until I definitely have more foundations and every system in the game. If I go with a publisher, I'm definitely going to make sure that they don't try to squash the vision for something. I would have to have totally free control over that and make sure that I get what I want done, yeah."
In the meantime, anyone interested in either Aethyr or the work on Andre's untitled 'soulslike' be sure to follow Andre on Twitter @AndreSargeant as well as Labyrinth @Mult_Labyrinth. Aethyr is also available to Wishlist on Steam. Once the 'soulslike' project is further along, Andre plans to create a Steam page for that too.
---
Hourglass (Cyberwave) Patrick de Rijk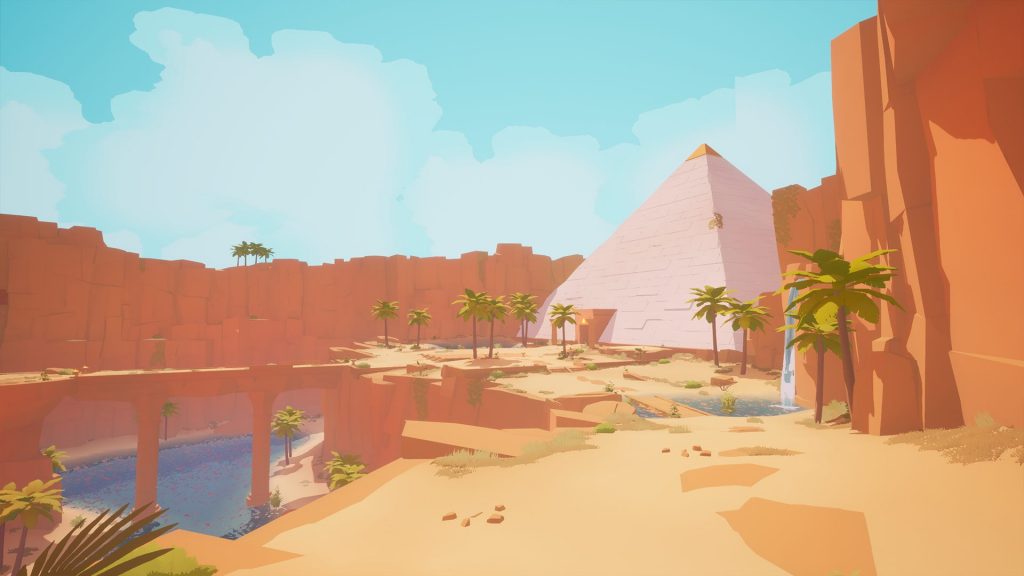 The independent game scene is one that has long championed the puzzle genre, just as TV and movie science fiction has long been interested in the concept of time travel. What Cyberwave are doing with is melding the two together in their new project, Hourglass.
Set in Egypt, you play as Aywa, the daughter of a famous explorer who has gone missing and it's up to her to find him and uncover the mysteries left behind by the ancient Egyptians.
One of the minds behind Hourglass is Patrick de Rijk, 26 from Germany who began the project alongside his creative partner Ben when they graduated from university in 2018.
"We learned a lot about game design in general. Learned a lot about everything basically like sound design, level design, art design. At the end of the third semester, like pretty much half of the study, we have to split up into programming groups and art groups. I choose the programming way, Ben choose the art way."
The pair worked on Hourglass part-time until a Kickstarter campaign in August 2019 allowed them to work on the title full-time. However, since they hadn't had the experience of putting a title out there online, they put together a smaller game first to test the waters.
"As we started development we got in touch with a lot of publishers, but none of the publishing contracts were really a thing for us. So, we decided we want to launch alone before we do this with Hourglass, which we are working on for like, two or three years. And so we developed another game, like a little game in a week and some weekends. It's called Balloon Flight."
The team of Cyberwave grew another member in the form of Frank, who studied the same course as Patrick and Ben. Because of the nature of game development and collaborating with a team, it's understandable that the events of the past 18 months might have had a similar effect on game development as it did for other industries. Fortunately for Patrick and his team, this wasn't the case. When asked if the COVID-19 pandemic had had an impact on the development of Hourglass, he said:
"Not at all! (Laugh) We are pretty much closed in out rooms and rather of Corona[virus] or not. We are working on Hourglass like 16 hours a day, everyday of the week to just get it done. And, yeah, crunching, but we feel very good about it and we don't want to crunch on our next project that hard if we don't have to. But we want to start a company. I think that's part of it. And yeah, of course it does something to your mind when you can't see family, when you can't see friends at all, which is sad. But w could focus on our work and like, not think about things you're not having due to Coronavirus."
As far as making the best of a bad situation goes, their mentality if very admirable!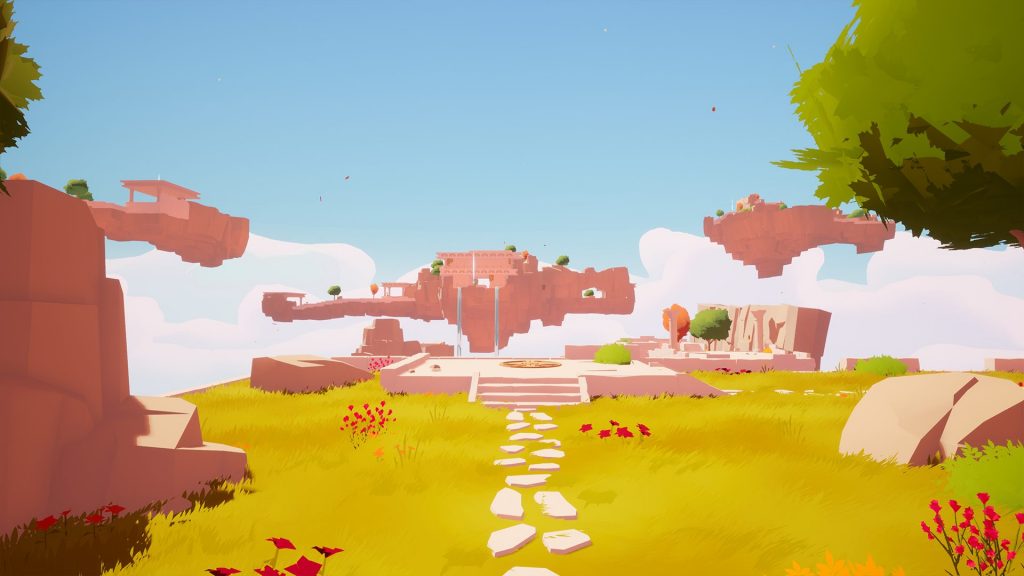 As it stands right now, Hourglass is aiming to release this October for PC via Steam. Recently those who supported the project via Kickstarter were updated on the progress of the game, learning that all planned puzzles have been implemented into the final game.
"We have all puzzles in the game right now from start to finish. We are in need of some… of many other things! Not that many, but we need some other things like a proper options menu for example or some gameplay elements are still missing. Many assets are missing, some cut scenes. The plot, or the story is missing in some ways."
If Hourglass takes your interest, then you'll be pleased to know that a free demo is available right now on the Steam page and while you're there, if you Wishlist the title, I'm sure the team at Cyberwave would greatly appreciate it! Otherwise, you can follow the title on Twitter by following the official account @playhourglass and when he isn't working on Hourglass, Patrick can be found streaming games online and you can follow him on Twitch or on his Twitter @theclym.
---
The Outbound Ghost (Conradical Games) Conrad Grindheim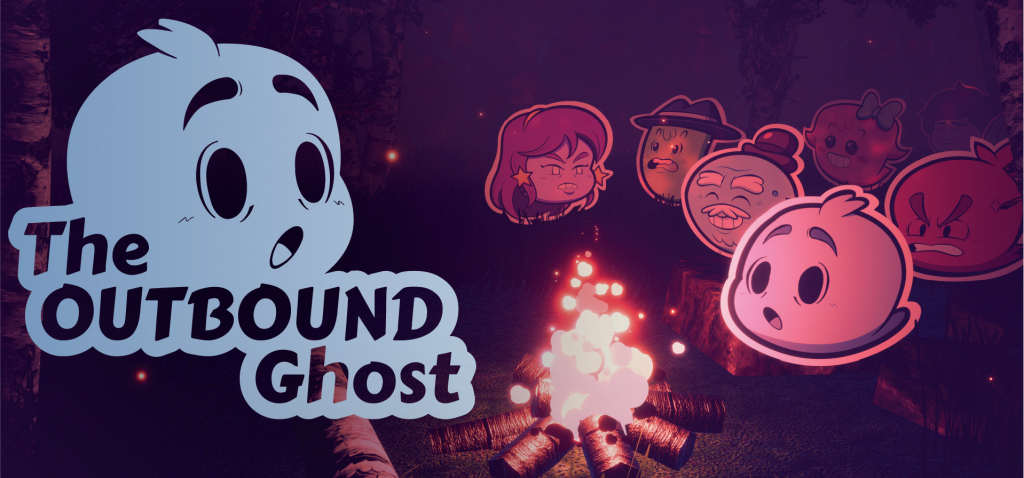 We have seen a variety of new and exciting independent video games, from shadow hoping to messing with time itself. Lastly, but by no means least, we have to talk about The Outbound Ghost.
Developed by solo developer Conrad Grindheim, 21 from Switzerland, The Outbound Ghost is an adventure game where you play a ghost who has to figure out how they died, while assisting other ghosts on their journey to the afterlife. While Conrad is the one doing the programming and game design work, he has enlisted the help of an online artist @clayzulah and the musician @kimmsoft_ to score the game.
"So, 2019 is when I started the pixel art prototype and 2020 is when I came back to it in the 3D version and that was around May of 2020. I had another side game while I was making it through the summer of 2020 and then when I came back to it, fully I guess in October, that's when I made the art style change to be more Paper Mario like."
The Paper Mario comparison was a very apt one and a lot of other people picked up on the similarities between the two titles, including the folks over at Nintendo Life who tweeted about The Outbound Ghost back in June.
As you can imagine, this was great for Conrad and brought a lot of new eyes to his work. When asked about the tweet he said:
"Yeah, it was super great! That was right when I had uploaded my first dev log for the game, so that one video did really well, and it was great. I woke up one day and was like 'Oh, I guess I'm on Nintendo Life now!'"
Before Conrad was working on The Outbound Ghost, he had been learning how to develop and make games since he was 15 years old and went on to study computer science at university.
"I feel like computer science and game development are so different, like it's not really related. Maybe like, the thing that's the same with the two is the programming but when you go to university for computer science, you don't book up Unity [Engine] and make a game. So it was mostly self-taught."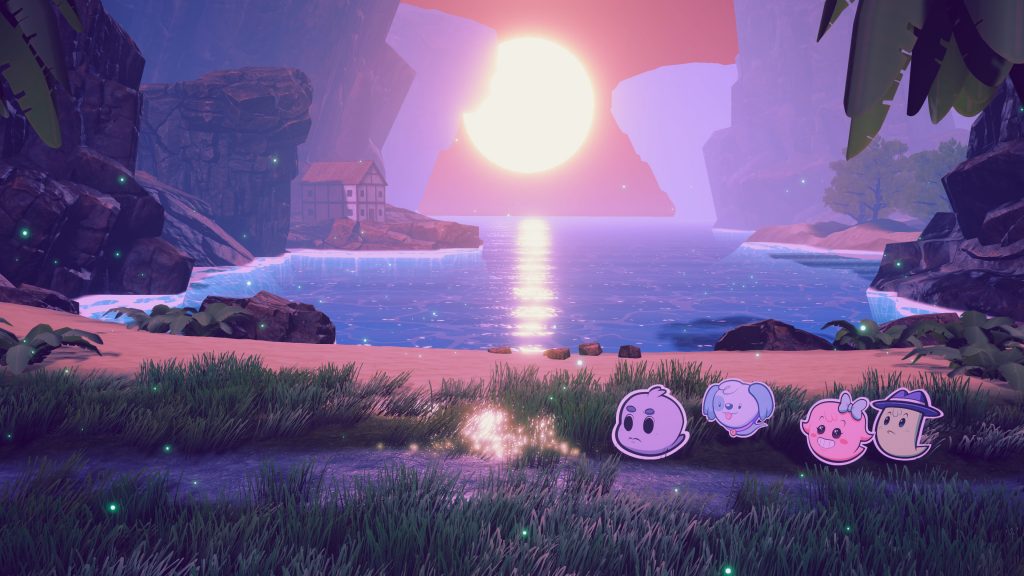 The Outbound Ghost isn't Conrad's first attempt at making a game. Before this, he worked on another title called Lootbox Lyfe (yes, life is meant to be spelt with a "Y"), which he described as a "Metroid-vania sort of platformer" (a genre which takes inspiration from classic titles Metroid and Castlevania.
"I think you'll see a trend were like, I really tried to make my games original, so it has no combat at all. It's a Metroid-vania with no combat. If you look at Super Meat Boy, if you put that in Metroid-vania setting where you get different abilities throughout the game, like movement-based abilities, that's kind of what the game turned out to be.
"The game took me two years to make, I think, and looking back I'm like 'Wow, I could really just make that in six months now.' So just the process of making a full game, putting it on Steam and maybe some other platforms. The whole process really, really made me understand what is really needed to ship a game and what is not needed."
As far as progress goes on The Outbound Ghost, the title has a current projected release date of 2022 and, at the time of this interview (26th June) Conrad had this to say:
"I've programmed almost all of the major systems, so now it's just making content, you know. I have a Kickstarter coming up on the 12th of July and there's a demo for that. I'm just making the demo and it's so much quicker than anything else I was making before, just because all the core systems were there."
The Kickstarter launched successfully on 12th July and managed to reach the first funding goal of $10,000 in just 24 hours. Not long after that, the second goal was reached of $20,000 meaning that the game will also release on PlayStation and Xbox systems, as well as the originally intended PC and Switch release.
By the end of the Kickstarter campaign, Conrad and co had reached a total funding of $28,000 for the project.
Conrad has been posting regularly about The Outbound Ghost and if you would like to follow along with the game's development or even the creator himself, then be sure to follow Conradical Games on Twitter @conradicalgames and The Outbound Ghost account @outboundghost. There is also a website for the company www.conradicalgames.netlify.app. Finally, the Steam page is also available for users to Wishlist the title and access the free demo.