At the start of a career-high breakthrough tour, it is natural for an artist to have butterflies in their stomach.
However, the highly talented Novo Amor – real name Ali Lacey – experiences performance anxiety more than most.
As he mentioned in his previous chat with MM, alternative-folk star Amor was the stereotypical shy kid that hated doing presentations, and here at his tour-opener at Gorilla in Manchester, it was clear he was nervous.
What was brilliant, though, was how endearing this was.
Though clearly jittery when speaking to the crowd, Amor was genuinely funny – at one point after getting a laugh from a mock introduction of two from his already acquainted band members, he told the crowd that he would be shamelessly using the same joke on every night of the tour. "I'm not as deep as you all think," he quipped.
Comedy aside, he can play a bit too.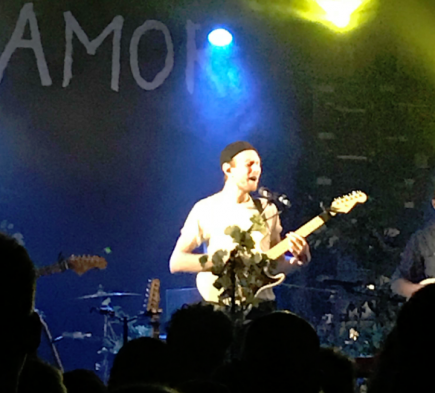 Showcasing great vocals throughout, Amor was joined by a full band, including friend and regular collaborator Ed Tullett.
New single Utican was an early highlight – in contrast to many of the songs which were quite relaxed, the heavy drums here worked very well.
The 27-year-old was clearly pouring heart and soul into every song, and it was great to see him take to the piano for a stripped back version of Anchor.
Tullett gave it his all on the challenging high notes of Terraform, and then we had the obligatory encore, an act which almost seemed to embarrass Amor.
By his own admission: "I don't really like these, but it's just what you do these days."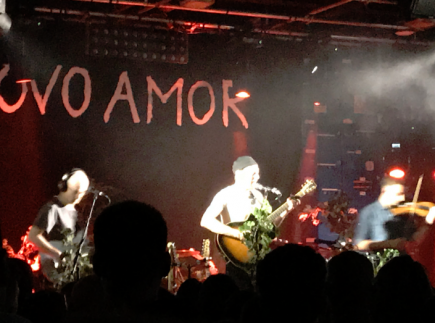 After returning with Tullett, the night was over, and the big tour was underway.
The Welshman was selling early-release copies of his new album at the gig, jokingly warning the crowd that if it found its way online he would "never come to Manchester again."
Those in attendance at Gorilla arrived to see a genuine musical talent express themselves in the most honest way, and they certainly got it.
As Amor told MM, "I don't see myself as the kind of guy that's going to whip out a guitar at a party and say, 'here's Wonderwall'."
The great thing about seeing him perform is that a lack of bravado doesn't matter one bit.
Early in the gig, Amor had admitted: "I'm just trying not to be nervous; I don't really like people looking at me to be honest."
If he keeps playing like this, he'll have to get used to people looking at him more and more.