Prince: visionary, renegade and icon is coming to Manchester this week.
But the question on everyone's lips is where?
The pint-sized pop sensation has been making his mark in London over the last few weeks with a string of 'guerrilla gigs' to launch new album Plectrum Electrum with his new band 3RDEYEGIRL.
Here MM predict where you're most likely to see him dancing in the Purple Rain.
After taking the capital by storm, on Friday Prince announced he would be gracing the people of Manchester with his presence on Friday and Saturday this week.
The last time Prince toured in the UK was six years ago. It was a 21-date residency at the 20,000 capacity 02 Arena in London.
But this time he's doing things differently.
The Raspberry Beret singer kicked things by holding a press conference in the Leyton living room of soul siren and new musical muse Lianne Le Havas. 
After performing a few of his new hits, Prince claimed he wanted to charge "about $10" for his shows, and insisted that he was only interested in playing intimate venues.
Over the last two weeks, he has been playing cosy set ups like Electric Ballroom, Kings Cross Palace, Koko and Ronnie Scots.
Often playing two gigs a night, he has not been disappointed fans, performing some of his greatest hits, on stage for over 5 hours on Sunday.
Since it's been confirmed the funky vocal powerhouse will descend upon the city this weekend, the rumour mill has been spinning into overdrive about where the guerrilla gigs may take place.
Here are MM's picks: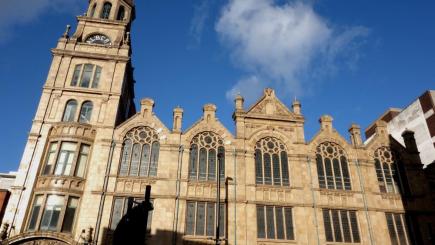 Image couresy of Alex Pepperhill via Flickr, with thanks.
Albert Hall
Definitely the favourite, this beautiful grade 2 listed Wesleyan chapel in the heart of Manchester would be the perfect setting for Prince and his band to jam out in an intimate setting. A real gem, this venue is pretty unique and would be ideal for a one off gig like this.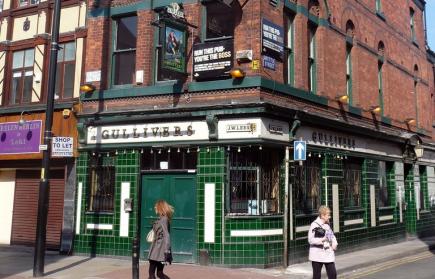 Image courtesy of NedTrifle via Flickr, with thanks
Gullivers
This one is a bit of an outsider, but rumours on twitter suggest that prince might be playing a venue with just 180 capacity, which if true, makes this northern quarter pub a real contender. The place has also evolved in to an exciting music venue, and the idea of Prince and his band rocking in such a small space would be a real baptism of funky fire.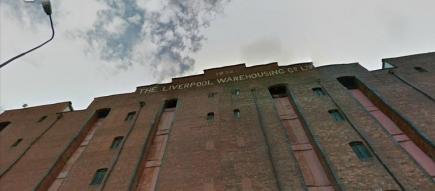 Image couresy of Google Streetview, with thanks
Victoria Warehouse
An expansive and innovative space, built in the 1900 the Victoria Warehouse would certainly be something special. This place has amazing acoustics and later this month will play host to the likes of Damon Albarn, The National, Kelis, Jake Bugg and Lykki Li during the BBC 6 Music Festival.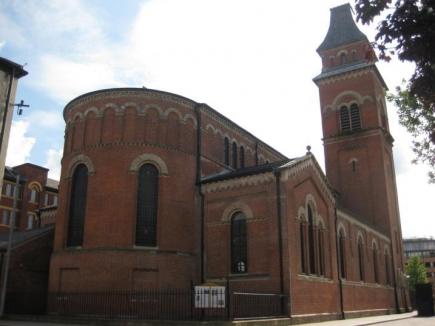 Image courtesy of VintageLulu via Flickr, with thanks
St Peter's Church, Ancoats
With its high, white ceilings and heavenly ethereal quality, this is the kind of location that would definitely inspire Prince to connect with his gospel roots. Plus the venue doesn't seem to have a booking on the Friday or Saturday, so the chance of hearing When Doves Cry reverberate of these hallowed walls seems like a real possibility.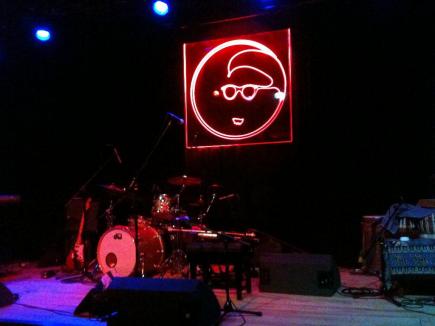 Image courtesy of MarkandLaura via Flickr, with thanks
Band on the Wall
This forever cool hot spot would be a perfect fit for Prince. It's hosted some the greats in the past, and you can just imagine its free and kooky ethos being very much up the pop superstar's street.