Manchester will host its first ever International Film Festival including UK and world film premieres this summer.
The festival will be held at the AMC cinema and Great Northern Warehouse July 10-12 and so far there is a line up of 20 films with a full line up to be released on May 28.
ManIFF2015 held a screening event at The Landing in MediaCityUK giving attendees the chance to sample what will be on.
So far there are two categories, Dramatic Features and Documentary Features, each list comprising an exciting collection of world cinema.
The final line-up, due to be released later this month, will see 'films less than 60 minutes' added to the offerings.
The full roster (so far) of 20 films is quite daunting so here are MM's top five features to watch in no particular order.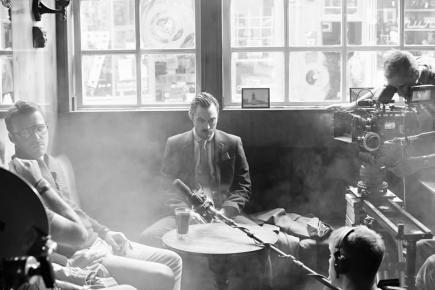 Two Down
This comedy/thriller produced by Stephen Fry and Sir Derek Jacobi centres on an injured hitman who takes a young woman hostage in her own home. A 'web of deceit' leads them to discover the reason they are in this predicament.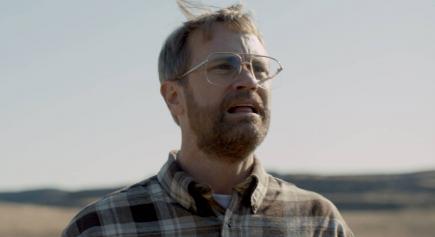 Desert Cathedral
Based on the true story of a real estate developer who vanished into the southwest in 1992 leaving behind video tapes for his employer and family. His wife then hires a private investigator to track him down. The film merges actual found footage and dramatisation to 'striking effect'.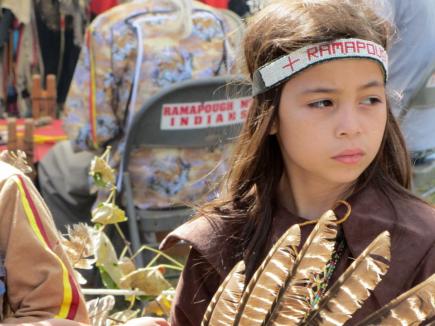 American Native
This documentary follows The Ramapough Mountain Indians who live just 30 miles from Manhattan as they fight to become a federally recognised Native American tribe.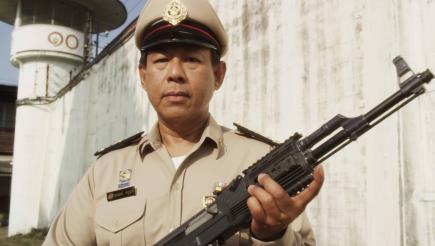 The Last Executioner
Telling the 'incredible true story' of Chavoret Jaruboon the last person in Thailand whose job it was to execute by gun. Taking the job to provide for his family he is haunted by his decision.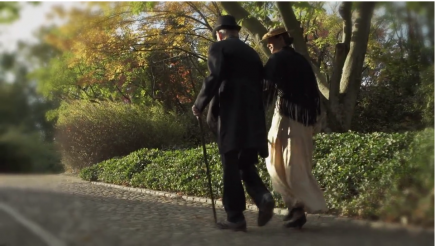 Many Beautiful Things
Steered by Executive Producer Hisao Kurosawa (son of legendary documentary filmmaker Akira Kurosawa), Many Beautiful Things features the voice talents of Michelle Dockery (Downton Abbey) and John Rhys-Davies (Lord of the Rings) this documentary tells the story of little known Victorian female artist Lilias Trotter whom John Ruskin told she could 'do things that would be immortal' as she gives up artistic pursuits in favour of her true calling. 
Full list of Dramatic Features
Desert Cathedral (United States) UK Premiere
Is This the Real World (Australia) UK Premiere
The Imago (Italy) World Premiere
Kyra Kyralina (Romania) UK Premiere
The Last Executioner (Thailand) UK Premiere
The Long Way Home (Spain) UK Premiere
Love is Now (Australia) UK Premiere
Not My Day (Germany) UK Premiere
The Pilgrim – Paulo Coelho's Best Story (Brazil) UK Premiere
Sidewalk Traffic (United States) UK Premiere
Touch (Australia) UK Premiere
Two Down (United Kingdom) UK Premiere
Unbelievable film #OpeningNightFilm #UKPremiere #ManIFF2015 #July #Touch #IndependentCinemaAtItsVeryBest! pic.twitter.com/VUMyp9fYTB

— Maniff (@ManIFF2015) May 13, 2015
Full list of Documentary Features
American Native (United States) UK Premiere
Buskin' Blues (United States) UK Premiere
Gazelle – The Love Issue (Tahiti) UK Premiere
Many Beautiful Things (United States) World Premiere
My Voice, My Life (Hong Kong) UK Premiere
Padrone E Soto (Switzerland) UK Premiere
Personal Gold – An Underdog Story (United States) UK Premiere
The Undertaker (Philippines) UK Premiere
#InsanelyCoolPosterArtwork by #JoshuaMLevy for the crazy cool @BuskinBlues #UKPremiere @ManIFF2015 #July12th #BThere! pic.twitter.com/O24JQ79Uvx

— Maniff (@ManIFF2015) May 12, 2015
The Manchester International Film Festival 2015 opens on Friday July 10 and runs until Sunday July 12 later this year. To get tickets click here.
Main image courtesy of Geek Love 13, with thanks.
All others courtesy of respective film's Facebook pages, with thanks.