Mancunian Matters spoke with some of the women who keep Manchester comedy scene's wheels turning ahead of a busy summer of live comedy after a year of closed venues and exceptional Covid measures.
Before the pandemic, you could find a comedy night or two any night of the week, ranging from less glamorous bars to world-class comedy clubs hosting quality comedians and open mics for new acts.
As the pandemic hit, the performers, venues and staff had to adapt quickly just as they are now adapting back to somewhat normal with social distancing measures and extra cleaning in place to keep patrons as safe as possible.
Musical comedy talent Amy Webber
Manchester- based musical comedian Amy Webber, winner of the audience's favourite award at the Musical Comedy Awards 2021, found inspiration for her musical comedy from news and job hunting, turning the mundane into comedy gold.
"I think the Manchester audiences are really fun and really open to laughing and the kinds of nights I have done often have quite varying acts," she said, adding she usually feels welcomed with open arms.
Amy said: "Personally, as a woman, it is a good time for me. I just need to make sure I bring other women with me and I don't want to white wash it and make it about white women only. But we all need to come together."
Listen to the entire podcast episode with Amy:
Comedy boss Jessica Toomey
Jessica Toomey, managing director of the Frog and Bucket comedy club in Manchester, has worked at the club for 17 years. 
She guided the Frog and Bucket successfully through the uncertainty of the Covid pandemic, without having to let any employees go while also mentoring women comedians.
"I think the main thing is providing a venue where women feel comfortable and safe and where they can progress – and there's real obvious progression.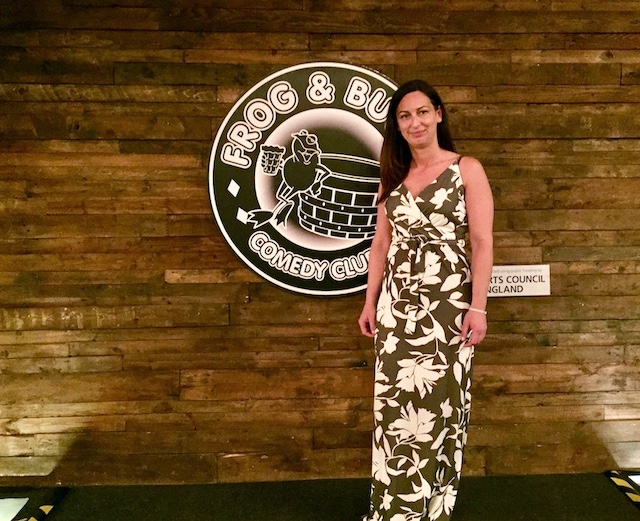 "I also run the Women in Comedy Festival that runs across Manchester every October so that's another opportunity for me to see more women and bring us all together through workshops and different events and to reassure women that it's not a men's club and there are women decision makers in this industry."
Listen to the entire podcast episode with Jessica:
Explore the map for a selection of venues and comedy nights happening this summer in Greater Manchester, some serving food and most places drinks to pair with a night of much deserved fun.
Share your favourite comedy gig suggestions in the comments below.
Feature image by Noora Mykkanen