The English National Ballet's Cinderella at the Palace Theatre is a complete delight and surprise.
Forest spirits and four 'fates' who have been plucked straight from the pages of Brothers Grimm share the stage with the characters you'd expect to see. A prince, a downtrodden young woman, a spiteful stepmother and her two mean daughters, a weak-willed father.
But this time there is no pumpkin, no fairy godmother clutching a wand, and no Prince Charming whose entrances to fireworks and dramatic leaps around the stage cover up his disappointing lack of personality. Ballet is a beautiful art form no matter what, but many productions seem to want to stick to how it's always been done.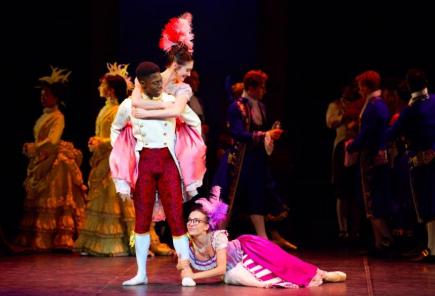 Instead, Christopher Wheeldon's choreography puts an original take on Prokofiev's 1944 score. It's this score that gives the ballet its structure rather than an official choreographic text, and Wheeldon has taken this freedom and created a ballet that is skilled, human and funny.      
Most striking is the unending amount of imagination with the costumes and set. Set and costume designer Julian Crouch and Puppeteer Basil Twist have created over 300 stunning costumes, many painted by hand. Floating fabrics, lace, and feathers create long-fingered tree spirits and creatures with enormous bald papier-mâché heads that look like they're about to overbalance. Your eyes don't really know what they should take in first.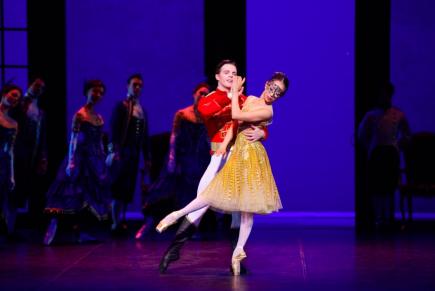 The dancers are also world-class. Erina Takahashi's talent and technical skill has already won her awards. She takes on Cinderella's person with an emotion and nuance that allows Wheeldon's adaptation of her character to shine through. His Cinderella is a woman with pride and defiance, rather than someone who passively accepts the bad treatment she receives. It's refreshing.
Joseph Caley as Prince Guillaume is also wonderful. He grins throughout his performance (with sweet naivety rather than irritating bravado), and watching him and Takahashi move together is beautiful. We see the Prince's story from childhood develop alongside Cinderella's.
He's more keen to mess about with his friend Benjamin (a similarly brilliant performance from Jeffrey Cirio) and shirk his royal responsibilities. But then, on meeting Cinderella, "he pulls his bootstraps to become the man he should be – a more modern prince," Wheeldon explains.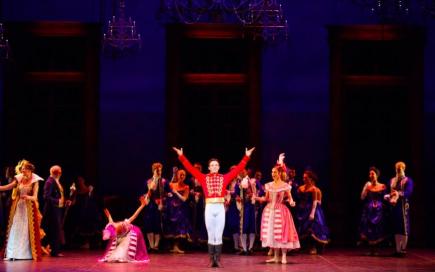 The Ugly Sisters have also been re-imagined. Uglier in spirit rather than in outward appearance – although a pair of chunky prescription glasses don't go amiss – Alison McWhinney and Katja Khaniukova move and play together in a spiteful duo. They nevertheless experience their own deeper character changes in the story.   
Alongside the outstanding English National Ballet Philharmonic Orchestra with conductor Gavin Sutherland at its head, the English National Ballet has created a first-class evening which shows that this traditional art form can still have appeal and relevance in 2019. It is storytelling through mime and movement at its most enchanting.
*English National Ballet's Cinderella is showing at Palace Theatre, Manchester until Saturday, October 19. English National Ballet will give out a 'Golden Ticket' for a special English National Ballet experience or piece of merchandise to one audience member per performance. You can buy tickets HERE.