Fink successfully took fans to the stars in a spectacular set at O2 Ritz in Manchester.
One of the most wonderful things about music is its ability to evoke memories and feelings. A particular piece of music might remind us of a special moment when we were feeling on top of the world, or lift us up when we feel low.
It is also extraordinary how music can help us to tell each other stories.
The 47-year-old has said how, for him, his music is about creating atmosphere. And on this showing, he did just that.
Fink's music is defined by expansive, slow-burning pieces. This is not music that develops quickly. It grows slowly, refrain building on mantra-like refrain.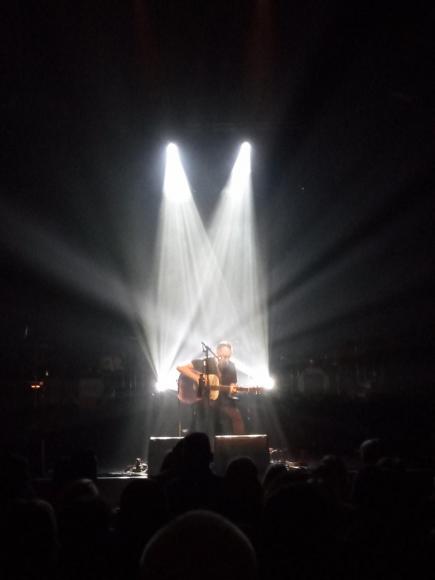 The songs move deliberately, layers being allowed to mature before the next progression is introduced. They are long. They demand concentration.
The result is almost hypnotic, Fink's own vocals seeming as much to chant as sing. His expression is fervent, his movements slow and purposeful.
His voice is deep and polished, and his easy style and clear joy in his craft shine through.
Fink's expansive experience is evident throughout the set, as is his background in production. The sound is so perfectly balanced even a small shaker cuts through the mix.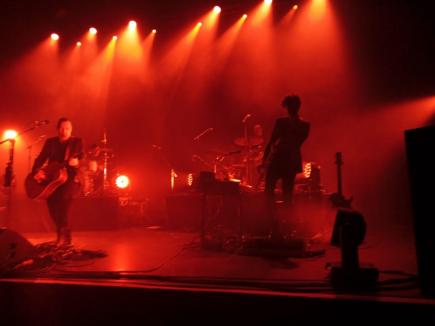 The decision to have a second drummer seems odd at first, but lends the back line some intense punch. At the front end, support is provided with keyboard, violin and guitars.
Many of the band flip between instruments seamlessly. These are serious musicians playing serious music.
The group are accompanied by immaculate stage lighting, adding to the thoughtful and reflective mood. Fink's sense of performance is clearly not confined to the studio.
In the midst of all this, Fink's own songwriting and ability to tell a story is never lost. There is not much jumping and dancing at this gig, the audience are too busy hanging on his every word.
It is not surprising that Fink moves with music royalty. Past works have included collaborations with Amy Winehouse and John Legend. His tunes have also featured in films as high profile as 12 Years a Slave.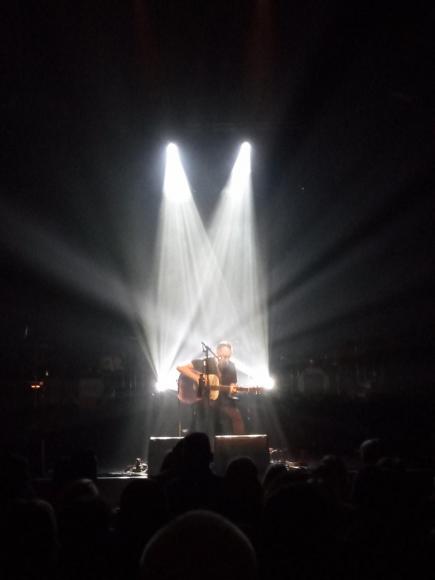 The impression from all this is of a profoundly mature artist. Fink appears entirely absorbed in his music.
The musician is supported on this tour by consummate singer-songwriter Sophie Hunger. She sets the mood excellently, her multi-lingual songs switching deftly between lacerating electric guitar and soothing finger picking.
If there is any criticism to be made here, it is that people who prefer faster-paced music would perhaps not enjoy Fink so much. But really, this is a case of preference over quality.
Fink and his band play a near-perfect set of cavernous, echoing music. They tell us stories, they take us to the top of the world, and comfort us when we feel bad.
Together, we watch the stars come out. Fink deserves his place among them.