Manchester's Palace Theatre is set to reopen in August with a production of the musical Hairspray at full capacity, but this has caused unease amongst some theatregoers.
If the latest government roadmap goes to plan, restrictions are set to end July 19th, and the Palace will join venues nationwide in reopening normally.
It is one of many theatres owned by the Ambassador Theatre Group and has been closed since March 2020.
Some venues have been able to reopen with strict measures in place, such as the Lowry in Salford and a handful of West End theatres.
Mancunian Matters launched a survey which revealed that a quarter of people asked would only feel safe returning to the theatre if restrictions continued, regardless of government guidance.
The survey took place with onine community the Musical Theatre Appreciation Society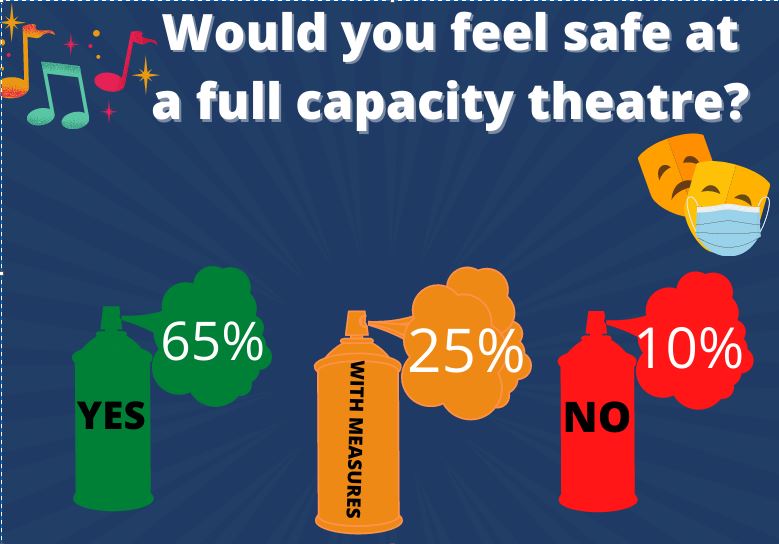 While two thirds of people would be feel safe in a full capacity theatre, others would only return if measures continued.
"I'm not confident"
MM spoke to those unsure about the lifting of restrictions, with one local theatregoer explaining she would rather precautions continued.
She said: "With the rise of the new Delta variant I feel maintaining some of the requirements may need to carry on to be as safe as possible. I've been double jabbed now but some theatregoers won't have been so that's really behind my choice."
Mancunian Matters also spoke to those working in the industry, with a London-based venue steward keen to keep measures in place.
She said: "I work in a venue myself and safety measures like face coverings will stay in place even when we reopen to full capacity. I don't want to compromise my ability to be able to go to work by tossing any other measure out somewhere else."
Others suggested that a vaccine should be mandatory, with one revealing to MM that she wouldn't feel "confident" being seated beside someone who hadn't received it.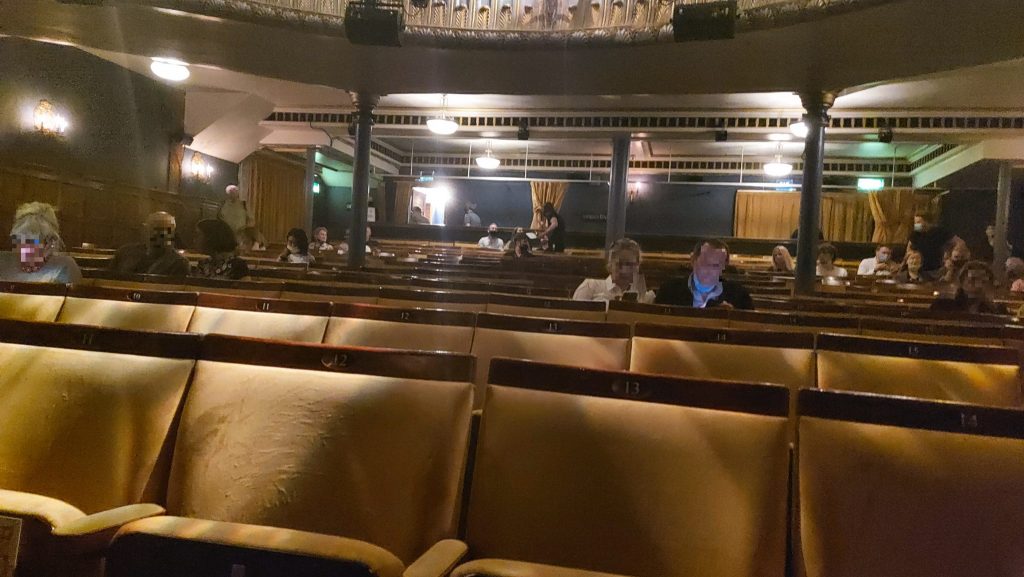 On current Covid measures MTAS manager Willy Mukendi joked: "I enjoyed the extra leg room!"
The majority of people asked did feel safe going to the theatre without any COVID measures in place, with one theatre fanatic explaining to MM that his choice was simple.
He said: "Fundamentally, I want to be back in the theatre. It's been too long."
Mancunian Matters has contacted ATG Tickets and the Palace Theatre for comment.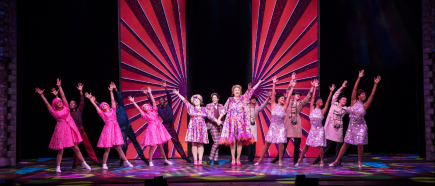 Run and tell that – Hairspray returns to Manchester!
As it stands, Hairspray is set to be the first musical to arrive back in the city after almost 18 months of theatre darkness.
The show is set in 1960s Baltimore and tells the story of Tracy Turnblad, an overweight teenager who dances her way to stardom on TV and spearheads a fight to end racial segregation.
"A good show to make people think" says actress Brenda Edwards
The tour stars Loose Women panellist Brenda Edwards, 52, who thinks that the light-hearted musical is the perfect show to open post-lockdown following the Black Lives Matter movement.
The former X Factor contestant plays powerhouse DJ Motormouth Maybelle, in what will be her third stint in the role.
In a Q&A she told MM: "Coming out of lockdown now with everything that's been going on over in America and over here in terms of racial inequalities, it's a good show to make people think.
She continued: "It's got some hard-hitting storylines but it's not about cramming anything down anyone's throats. It's more like: 'Have a think. Does this apply to you? Search within yourself and see if you can do better.' Hopefully that's what people come out of a performance thinking as well as feeling a bit lighter."
The show is based on the 1988 film and has enjoyed considerable success around the world since its premiere in 2002.
It was adapted into a smash-hit film in 2007 starring John Travolta and Michelle Pfeiffer.
Hairspray runs at the Palace Theatre from 2nd-14th August, with performances taking place nightly and additional matinees on Saturdays.
There will be no performances on Sundays.
Do you feel safe returing to venues open at full capacity? Let us know in the comments below.
Feature image "Theatre Seating" by DeaPeaJay is licensed with CC BY-SA 2.0.