Square Wild are a difficult band to describe. Pinning down their eclectic, diverse sound is a task that is too much even for them.
"We think we're progressive rock, if we had to pin point.", lead singer Lucy Shevchuk told MM.
"We definitely anchor ourselves to heavy rock but we just play what comes out. Ska, funk, metal, manouche jazz; nothing is off the table!"
Launching onto the scene in 2022 with a self-promoted festival and an impressive debut EP, Square Wild have turned many heads with their progressive mish-mash of styles and electric live shows.
They went on to be named Prog Magazine's Best Unsigned Band of 2022 and Shevchuk made it into the magazine's Top Ten Female Vocalists list.
It's a dizzying rise that have seen the group move from strength to strength, and they can barely take it in themselves.
The band have now won the Manchester Metal2TheMasses competition, and are therefore set to play at the prestigious Bloodstock Festival.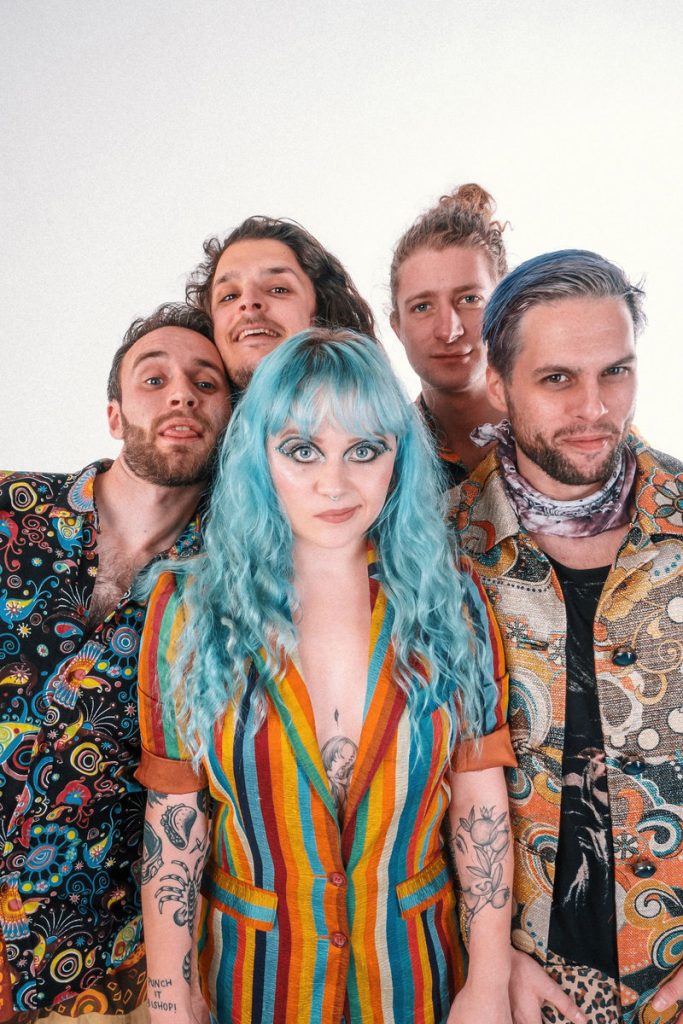 "It's pretty unbelievable. We really didn't think we had it, not because of our belief in ourselves, more the fact so many people were telling us we aren't metal enough. Just goes to show how diverse Bloodstock actually is! We got some insane comments from the judge in the final. It's still not sunk in that we're playing it."
When asked about the importance of competitions such as the Metal2TheMasses, Shevchuk said the band were initially cautious about playing in the contest.
"At first we were wary. Battle of the Bands style competitions always come under scrutiny but this one felt completely different", she said.
"It's done so much for us in terms of getting us involved in a heavier scene, getting us in front of a completely new set of people."
Shevchuk also stressed the community feel of the contest.
"It was worth it just for the community spirit alone, never mind actually getting to Bloodstock. Putting the stress and pressure of getting through a round aside, it was literally the funnest few months of our lives too. M2TM is incredibly important for all rock and metal lovers!"
Bloodstock is a diverse festival but is mainly known for its following of devoted metalheads. Whilst Square Wild are certainly metal-influenced, they don't have the usual sound of a Bloodstock band.
This certainly wasn't a problem in Manchester; the band won praise for their performances in the competition from the organisers, the 0161 Manchester Underground Metal Community, who said they were "blown away" by the group.
They've won plaudits across the underground music scene across the board, including metalheads, with this M2TM victory the latest jewel in their growing crown.
Nonetheless, we asked Lucy how the band were feeling in anticipation of playing for a Bloodstock crowd that may potentially be expecting something different to what they are offering.
"We're trying not to think about it. We're gonna go up there and just do us and people can take it or leave it. We hope that, if the music isn't something they'd be expecting going to Bloodstock, that our performance helps draw them in.
"Some people we think will love that we may be a bit different than usual, some might hate it, and that's absolutely fine. We're playing Bloodstock!"
Now they are gearing up for their Bloodstock appearance, I asked Lucy about her personal memories of the festival.
"I've attended a few times as a journalist and a punter. I absolutely love that festival. One of my favourite memories from Bloodstock was probably being right at the front for Devin Townsend and seeing my friend Ste play guitar for him.
"I was balling my eyes out and seeing the crowd all singing along to that kinda powerful dramatic music."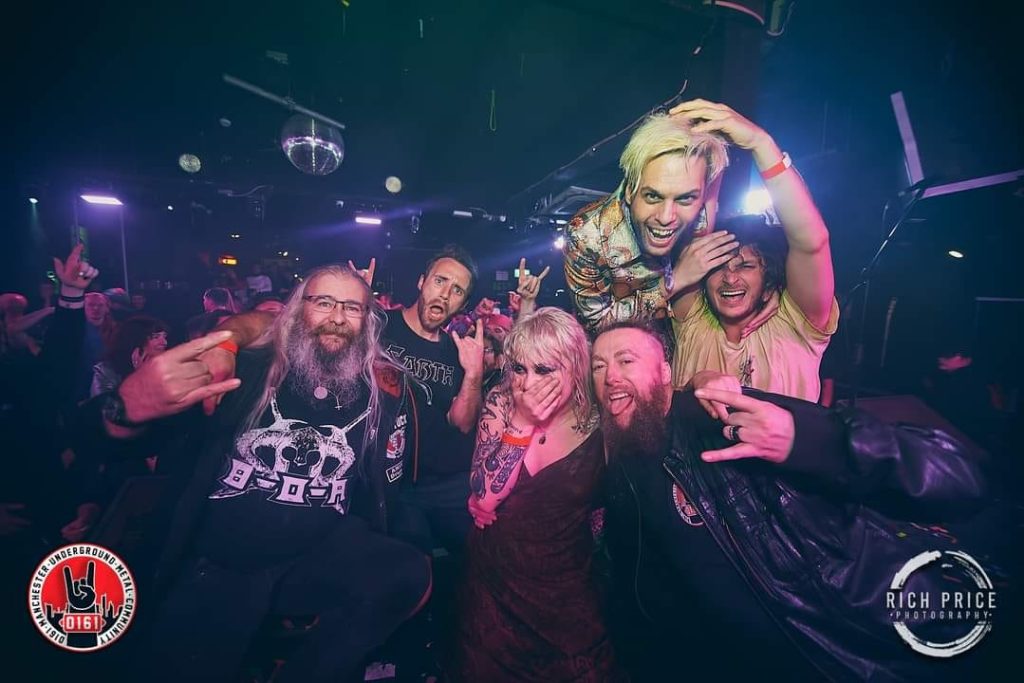 And how is the progress on their upcoming debut album?
"It's coming along, but not fast. My god it's a pain. We're working remotely so we have to be on it with communication, getting us all to agree on mix notes takes ages. Plus doing it ourselves has meant we had to get all the drum tracks down in such a short space of time as our practice room was getting demolished, which was soul destroying."
"We really want to get onto more mainstream festivals next year, we've done a lot of the smaller rock circuits and want to branch out. However we do think we will struggle with just the one EP out as it doesn't represent us unfortunately. Once the album is out I think promoters will see way more of what we can actually do.
"It's seemingly getting heavier and proggier with the new writing, apart from another new one that sounds like a song for a Disney villain. So who knows what's next."
You can purchase tickets for Bloodstock here, and catch Square Wild on the New Blood stage.
Gig photos from the Metal2TheMasses Manchester Final used with permission from Rich Price Photography.