In the glamorous days of 1920's New York, where the well-heeled, footloose and fancy free liked to paint the town red, a character who defied all norms ascended to stardom. 
This person was Gladys Bentley, often known as Barbara 'Bobbie' Minty to her many fans.
Dressed in a tuxedo and top hat, the black, lesbian blues singer performed for the Big Apple's most notable movers and shakers.
The gender swapping pioneer has gone largely unrecognised in modern pop culture, but a new play, part of Manchester Fringe, looks to explore the conflicted diva along with three other significant LGBT figures.
"It's been amazing to really get under her skin and into her persona," said Rebecca Swarray, the charming and vivacious actress set to play Bentley in Would you Change.
"I had a very vague idea of who Gladys was before the play, but no idea about her life and what she went through. 
"I wanted to know who she was and as rehearsals have gone on I've learned more and more."
Would you Change is a piece of theatre written by talented gay Manchester playwright and radio host Rylan Cavell, and directed by Charlie Allen.
Cavell, a self-confessed 'homophile', wanted to write a play that connected with gay audiences for this year's Fringe.
Alongside Gladys Bentley, political activist and gay governor Harvey Milk, Ancient Greek poet Sappho, and eccentric writer Quentin Crisp all take centre stage in this fantasy meeting of minds.
Rylan told MM: "I liked the idea of exploring our modern community by looking at people of note from the past, the hard part was choosing who.
"It was a long process to get down to those four, but for each of the characters someone will be able to relate to them in some way, shape or form.
"They are all very different and definitely represent different approaches on the queer spectrum."
Gladys Bentley was born in 1907 and raised in Philadelphia before moving to New York in the midst of the Harlem renaissance aged just 16.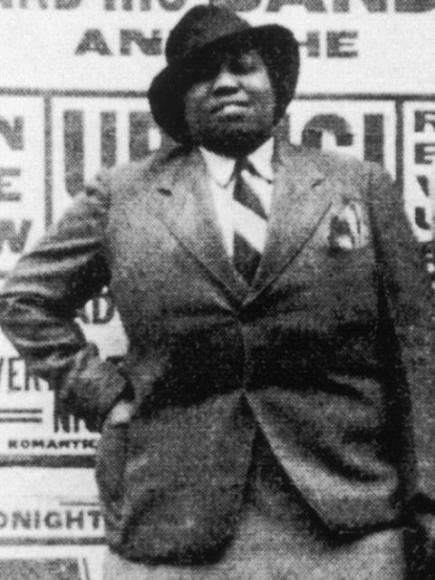 QUEEN OF NEW YORK: Gladys moved to the Big Apple when she was 16
 
The Harlem renaissance was a movement in the New York district which saw African American creative culture blossom as musicians, artists and writers migrate to the area.
Gladys' popularity soared while performing at one of the city's most notorious gay speakeasies, Harry Hansberry's Clam House on 133rd Street, wearing dress shirts, small bow ties, Eton jackets and Oxfords.
A born entertainer, she performed songs full of soul that were sweet but very risqué.
She sang about sissies (effeminate men) and bulldaggers (masculine black lesbians) and flirted with outrageously with female members of the audience.
At the height of her fame, Gladys was earning around $300 and was living in a Park Avenue apartment, the club she sang at was named after her and she went from coast to coast playing for audiences.
Rebecca said: "She broke boundaries, and she challenged people's ideas of black femininity, almost in parallel to Janel Monae today. The way she carried herself was amazing.
"She was big in the game, and showed people that black women didn't have to be sexy, they could stand in a suit and have that bravado and that grandiose to command a stage."
When the prohibition ended and the bright lights of the speakeasies dimmed, Gladys moved to L.A. to continue her career but did not have the same riotous success.
Gladys was a victim of her time, and by the 1940s she was finding less social acceptance; the police required clubs to get permits to allow her to appear in men's clothing.
In 1950s America, tolerance for homosexuals was at an all-time low, and the McCarthy government witch-hunts were particularly vicious towards the LGBT community.
Eventually she ran into trouble with the House Un-American Activities Committee, for her lesbianism and interracial affairs rather than any political associations.
In 1950, Gladys, someone who had always been proud and open about her sexuality, gave an infamous interview with Ebony Magazine where she rejected her past behaviours and discussed wearing dresses and taking hormones to rid herself of lesbian feelings claiming 'I am a woman now'.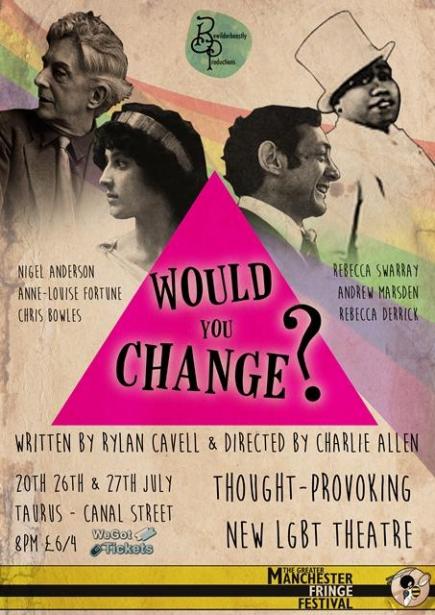 PIONEER: Gladys was seen as ahead of her time
 
This was seen as desperate attempt by some to avoid persecution and rejection from the mainstream sentiment at the time. In terms of how the homosexuality was viewed, the country had regressed, and Gladys was doing her best to keep her head above water.
Gladys claimed to have married a newspaper columnist named J. T. Gibson, who soon publicly denied the two had ever wed soon after.
She married again to a cook 16 years her junior but later divorced, before joining the church and became an ordained minster. She died in 1960, aged just 52.
Rylan said: "It was a massive period of change, and to continue what she had done she would had to leave her safe world and be very public about it and it would have been an incredibly hard thing to do.
"I would have liked her to have been braver as her story could have ended completely differently, but she set the precedent and was definitely a trailblazer."
Despite the 73-year age gap between Gladys and Rebecca, the Manchester born performer, a lesbian herself, can still understand and relate to the issues and feelings experienced by her Harlem counterpart.
"I can relate to her to a degree when she went back into the closet. I think for the black gay community anyway there's always an element of cloak and dagger up until you're comfortable with who you are, so I definitely connected with her on that level," Rebecca said.
"It's something we will always have to battle, whether It's coming out, finding yourself, being accepted by other black people, and those close to you and accepting yourself.
"These are timeless themes."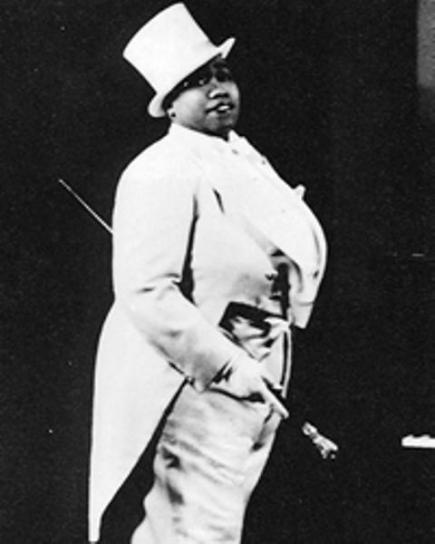 BORN ENTERTAINER: Barbara 'Bobbie' Minty had a legion of freinds
 
Rylan struggled when it came to casting an actress to play Gladys and spent months trying to find somebody to play the larger than life blues icon in his piece.
"It seemed to be really hard to cast a black woman who would play a lesbian or some reason, we put posters all over the place and tried to get the word out in Village bars like Coyotes and Vanilla and we had no feedback," he said.
"It got to the point where we were about to write Gladys out of the play when my friend the fabulous drag queen Cheddar Gorgeous put me in touch with Rebecca and it just felt like the planets aligned."
Gladys is set to be a fiery and commanding presence in the play, which looks to take on some of the big questions. But in terms what change the play refers to, the writer is keeping his cards very close to his chest.
"It's a very open title; would you change your point of view? Would you change yourself? Would you change the world around you? But you'll have to come to find out," he told MM.
"There's been such a real following and in this play, and it's very reassuring that there is such an interest in queer history and notables from our past who are have gone unrecognised."
Rebecca agrees: "The support has been amazing, and I just can't wait to take on such a complex character. Gladys had so many conflicting aspects of her character and getting to grips with her has been a real joy."
Would you Change will be performed on July 20, 27 and 27 tickets can be bought here.