Award-winning cartoonist Tony Husband will be exhibiting a collection of his acclaimed Private Eye cartoons in Chorlton next month.
The exhibition, which features 'Yobs' along with a number of other classics, will run until the end of June at The Font as part of Chorlton Arts Festival 2015.
The show, entitled Fontoonery, will open on May 14 at 6.30pm.
The Hyde-based cartoonist will be signing copies of his recent books, including Take Care, Son, which is currently being turned into a film by Lupus Films, makers of The Snowman.
Shedding some light on his inspiration, Tony said: "I observe without realising the absurdities and idiosyncrasies of life – in the home, at work, in the pub, or on the sports field. Then I draw cartoons about it all."
Private Eye, edited by Ian Hislop, is Britain's biggest-selling current affairs magazine, and Tony's iconic 'Yobs' is one of the nation's favourite comic strips.
Tony is not without his celebrity fans and with a couple of local lads among them, the exhibition might be a chance to bump into some of the region's glitterati as well as casting an eye over the delights on offer.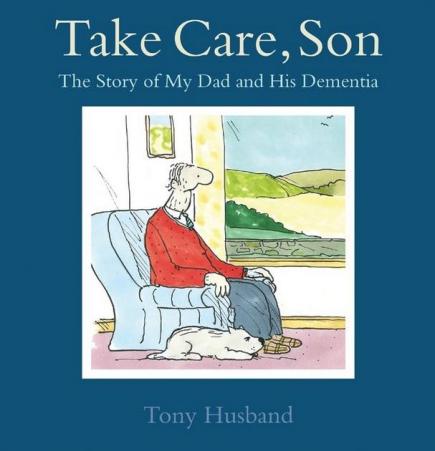 FILM: Tony's book about his dad is being turned into a movie (Pic: Amazon)
Broadcaster Michael Palin has described him as 'consistently one of the funniest cartoonists around', while Salford-born actor Christopher Eccleston has labelled Tony  a 'Northern treasure'.
And Elbow frontman Guy Garvey said: "Men of Tony's unique and uncompromising vision come along once every ten thousand years.
"I thank Jesus I was alive in his time."
Admission to the event is free and people of all ages are welcome.