Kinofilm, Manchester's longest-running international short film and animation festival, is set to return on Monday February 22 for a week long display of shorts and animations.
The festival prides itself on offering up a diverse selection of showcases, including international shorts and work from filmmakers in England's North West.
This year's selection, screened at various venues across Manchester, includes a fascinating mixture of films, ranging from Konstantin Bronzit's Oscar-nominated short We Can't Live Without Cosmos to lesser known offerings such as Listen – Rungano Nyoni's Kafkaesque story of mistrust and mistranslation – and Sami Abusamra's dark comedy of love and loneliness, Love Me Tinder.
With the festival is set to screen over 200 films and animations by directors from more than 50 different countries, Festival Manager Klaudia Januszewska said that Kinofilm are trying to reach out to as many people as possible.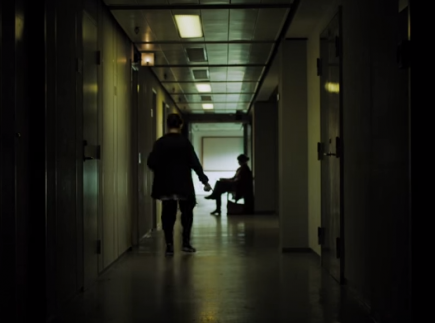 KAFKAESQUE: Listen is a dark tale of mistrust in Copenhagen © Rungano Nyoni, via YouTube
"Kinofilm's main aim is to create a programme that will attract both long-time short film enthusiasts and audiences new to this form of cinema," she told MM.
"The festival makes a point of presenting films in venues which aren't normally used as cinemas to make the screenings more of an experience and to reach out to more people.
"Since John Wojowski, the current Festival Director, started the festival in 1995, his goal has been to showcase talented filmmakers as well as the variety of short films to local audiences.
"This year's edition is particularly eclectic – it features films by filmmakers from more than 50 countries, of all kinds of genres.
"At the same time, the festival remains local and there are programmes showcasing shorts produced in Manchester and in the North of the UK. I think that everyone will find something they like."
In particular, Klaudia said she was excited about the range of films on offer and believes that there is a lot to be excited about for this year's festival.
And when MM plumbed into her expertise, she listed a number of films that the discerning short film watcher would be silly to miss.
"This year's edition of Kinofilm features two Oscar-nominated short films, Stutterer by Benjamin Cleary and We Can't Live Without Cosmos by Konstantin Bronzit, and are definitely worth watching," she said.
"Also, the selection of Polish animation O!PLA Across The Borders, which features best films from Polish Animation Festival 2015 is a very interesting film panel.
"Finally, you can't go wrong with Made in Manchester – shorts by Mancunian filmmakers which will probably be one of the most popular panels during the festival."
Klaudia was also enthusiastic about other events that the festival, returning for its 13th edition, has to offer, particularly panel discussions on a variety of important topics concerning the film industry currently.
"Kinofilm offers not only film screenings but also discussion panels about current issues in the film industry," she said.
"These range from Women in Film, about the situation of women in the film industry, and Oscars so White about the lack of diversity among the Oscar nominees.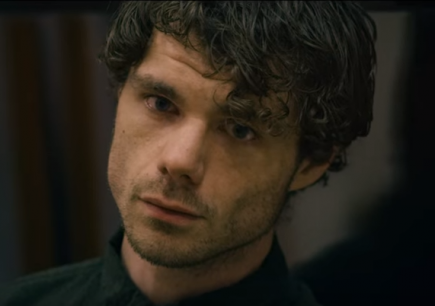 STUTTERER: Benjamin Cleary's short film explores the feeling of isolation caused by speech impediments © Benjamin Cleary, via YouTube 
"It will be interesting to hear Manchester-based film industry professionals talking about these matters.
"I am really excited about this year's edition because both the programme and the festival venues are great and I'm sure it will be an unforgettable experience."
In the past, the festival, along with related monthly short film events, has screened a range of shorts including debuts from filmmakers who have since made the transition from short to feature film as well as creatives who have made the leap from other platforms such as music videos, television drama and theatre.
A number of films are being screened for free, whilst tickets are available for others from £3 with free entrance for the unemployed – although proof is required.
For more information, tickets and full festival programme click here. 
Image courtesy of Konstantin Bronzit, via YouTube, with thanks