Infusing the soulful sound of sax with the funky beats of house music hardly sounds like a recipe for success – but one Manchester musician has done just that.
Tom Da Lips is a classically trained Saxophonist who has turned his talents to 'saxing up' house music all over the world.
Having worked with companies such as Hedkandi and Ministry of Sound, Tom, hopes to continue spreading his 'saxed up' house music.
Having been introduced to the genre by a friend from school, Tom quickly became obsessed by house music, and by jamming with his saxophone created his own sub-genre.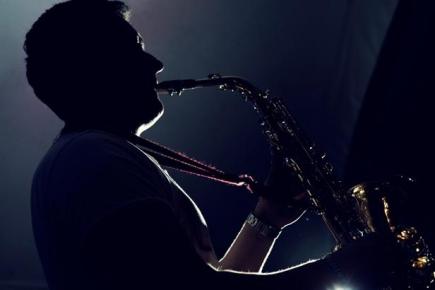 Tom told MM: "I used to go down and jam with them after school sometimes and that's when I started to develop my love for house music. 
"Everyone still played vinyl then as well which was great. And, it was all soulful, funky house."
Since taking up the instrument at an early age Tom developed his skills quickly reaching grade eight by the time he was 14.
"I started playing the saxophone after my Dad took me to a jazz band concert at Preston Guild Hall when I was around nine years old," added Tom.
"He told me I could pick any instrument but the one I chose I had to stick too. So I picked sax. I just loved the sound of it and the animation from the guys playing.
"They looked like they were having loads of fun."
House music, which has seen a huge resurgence in the past couple of years, has various forms and Tom has been capitalising on the expanding popularity the genre has gained.
"I've worked with Hed Kandi and Ministry of Sound for a couple of years now," he told MM.
"Last year I played in New York City, USA, Portugal, Poland, Austria, Germany, Barcelona and Ibiza."
Tom also graced the stage of one of the world's biggest festivals last year and hopes to continue providing funky beats to crowds across the country.
"Playing Creamfields was an amazing experience. To be around such incredible artists was mega. The weather was good as well, which was a big bonus," he added.
"Also the majority of people are there purely for the love of music so there was a great vibe from the crowd."
Even after exporting his brand of house across the globe Tom still loves to play in his home city.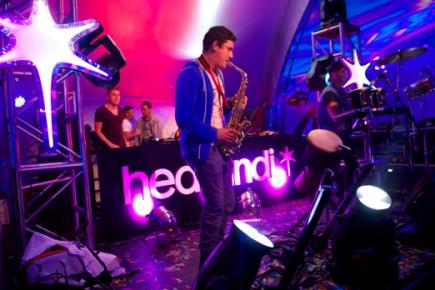 He said: "Manchester has got to be my favourite. The music is still a big focus and Manchester is where I first really got stuck in to the clubbing industry, held my first residencies and built my brand."
The Hacienda movement played a major part in Manchester's heritage and to this day is one of the major reasons the city has a vibrant house scene.
Manchester's rich musical culture means that the city has some of the best venues in the world for all genres of music.
He told MM: "I've got to be careful here as I play at a lot of venues in Manchester. For the music though I've got to say Venus. It is an amazing club and has a brilliant team, I love working as being a part of it."
Tom's talents have also been recognised by fellow musicians, and the Manchester Saxophonist has collaborated to produce records with Frater & Stent.
"I already have a couple of tracks released with artists I've worked with for years although I am still looking to do a more mainstream release to take on the likes of 'Mr Saxo Beat," he said.
Tom currently runs Unlimited Musician Management, which supplies musicians to bars and clubs worldwide.
"The big project and where I see myself in 5 years' time is with Six 15 Events, which I set up earlier this year with my business partner and co saxophonist Daniel Smith," he added.
"We are a bespoke events management company and our aim is to put on the best events for our clients. So I am hoping this will take off."
You can get in touch with Tom click here.
Image courtesy of eyesore9, via Flickr, with thanks.