Popular indie rock band Sea Girls ended their UK tour in spectacular fashion as they entertained fans inside Manchester Academy.
Ahead of the release of their new album 'Homesick', Sea Girls have been travelling the nation performing  fan-favourite tunes.
Supported well by rising band Coach Party, the four piece from the Isle of Wight set the standard high as they performed their new hit single 'FLAG'.
Then it was time for Sea Girls, and front man Henry Camamile burst onto stage with electric energy – which the crowd were more than happy to match.
Opening with 'Call Me Out' you could tell instantly that the vocalist knew exactly what to do to get the crowd going.
Throughout the gig Camamile engaged with the adoring crowd, and received the largest cheer when referring to the recent spiking problem inside nightclubs.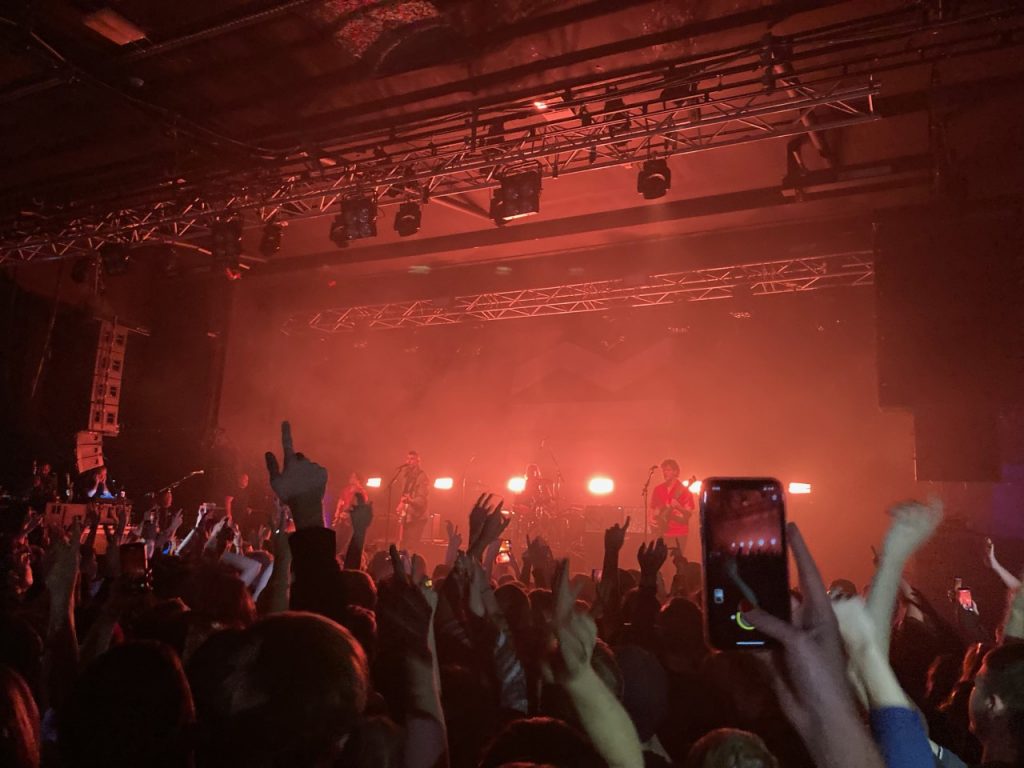 "Don't f*ck with any girls" he exclaimed, to which the crowd lovingly applauded.
An addition to the Manchester set was a cover of popular Oasis song 'Stop Crying Your Heart Out'.
Having covered '505' by Arctic Monkeys in Sheffield already this tour, it wasn't too much of a surprise to hear the band play a popular Manc-tune.
The band did justice with their cover, and the crowd helped every step of the way by singing along.
The evening ended in typical Sea Girls fashion – with 'All I Want To Hear You Say' played just before the encore.
With over 20 million streams on Spotify it was evident this was their most popular track, and mosh pits opened up from every angle.
Chaos continued with the last two tunes 'You Over Anyone' and new song 'Sick' , ensuring everyone left the venue smiling – albeit a bit sweaty.
Sea Girls showed once again that they are more than just your standard indie band, and at the minute it's hard to find a live performance that compares in terms of atmosphere.
Their new album 'Homesick' is set to be released on 14th January 2022.